This is an update
to my article about replacing the CV - Axles
of my 78 Eldorado which I wrote last year.
One thing I completely overlooked when I installed replacement axles on my 1978 Biarritz is
the fact that the mounting holes for the drive axle to output shaft are bigger on the replacement axles than the original ones.
Because of this there is some play.
I did not notice this fact, but my friend Lucky found this problem when he wanted to install a replacement axle to a 67 Eldorado he had been working on. (BTW: There are no replacement axles available that would be an exact fit on a 67/68 Eldorado - you will always have to rebuild your original ones!)
Lucky came up with a perfect solution for this issue though. He found some
reduction bushings from 7/16" to
⅜
"
made by Bates at a Harley Davidson parts shop.
These bushings are a perfect fit and a
lso solve the problem of the too long bolts on the driver side axle.
These bolts are too long because the mounting surface of the replacement axle is thinner than the original, and because of that I had to install spacers before.
With these bushings the original bolts do fit perfectly again!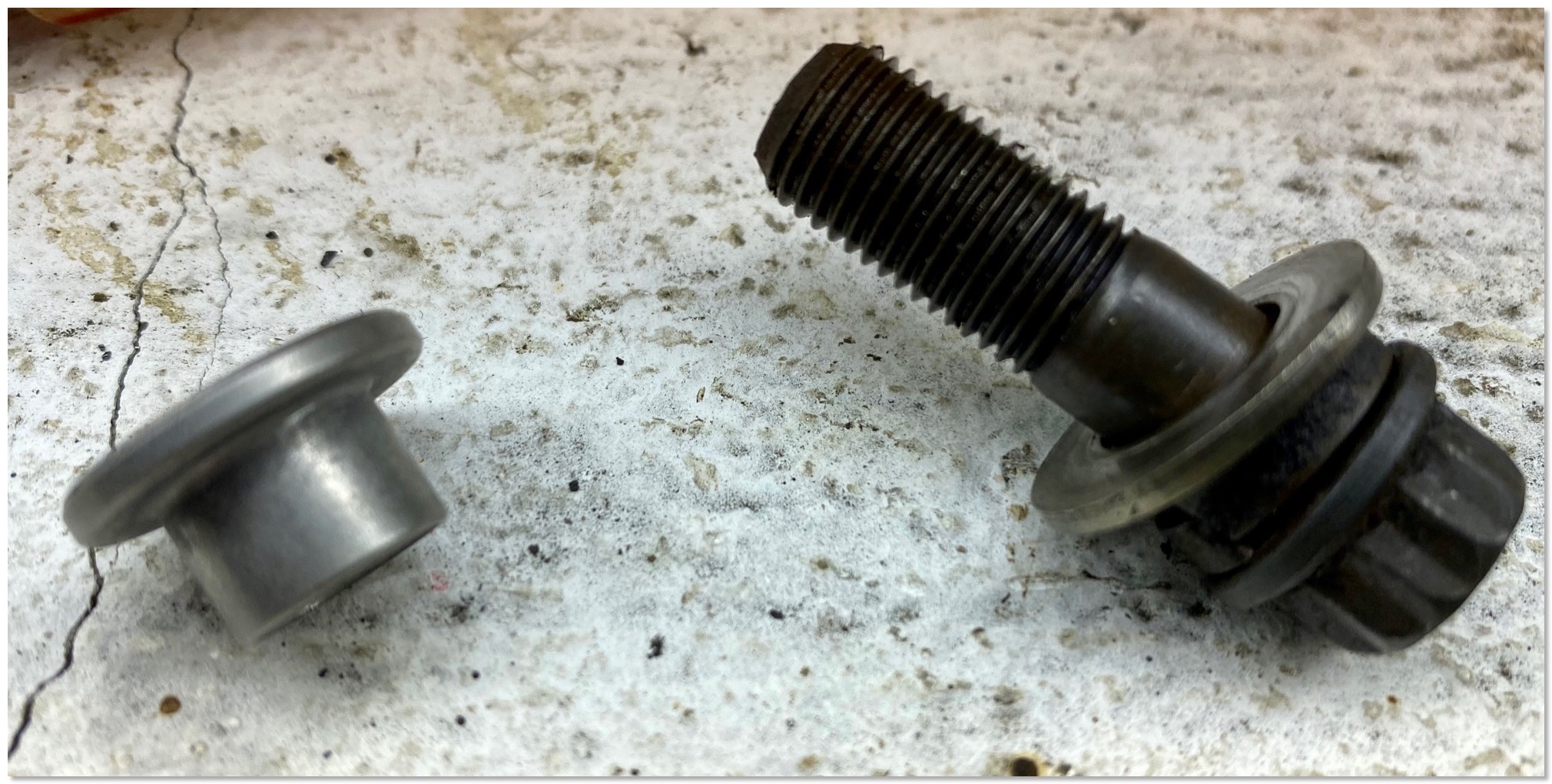 The bushing on the left - the bolt with a now no longer necessary spacer on the right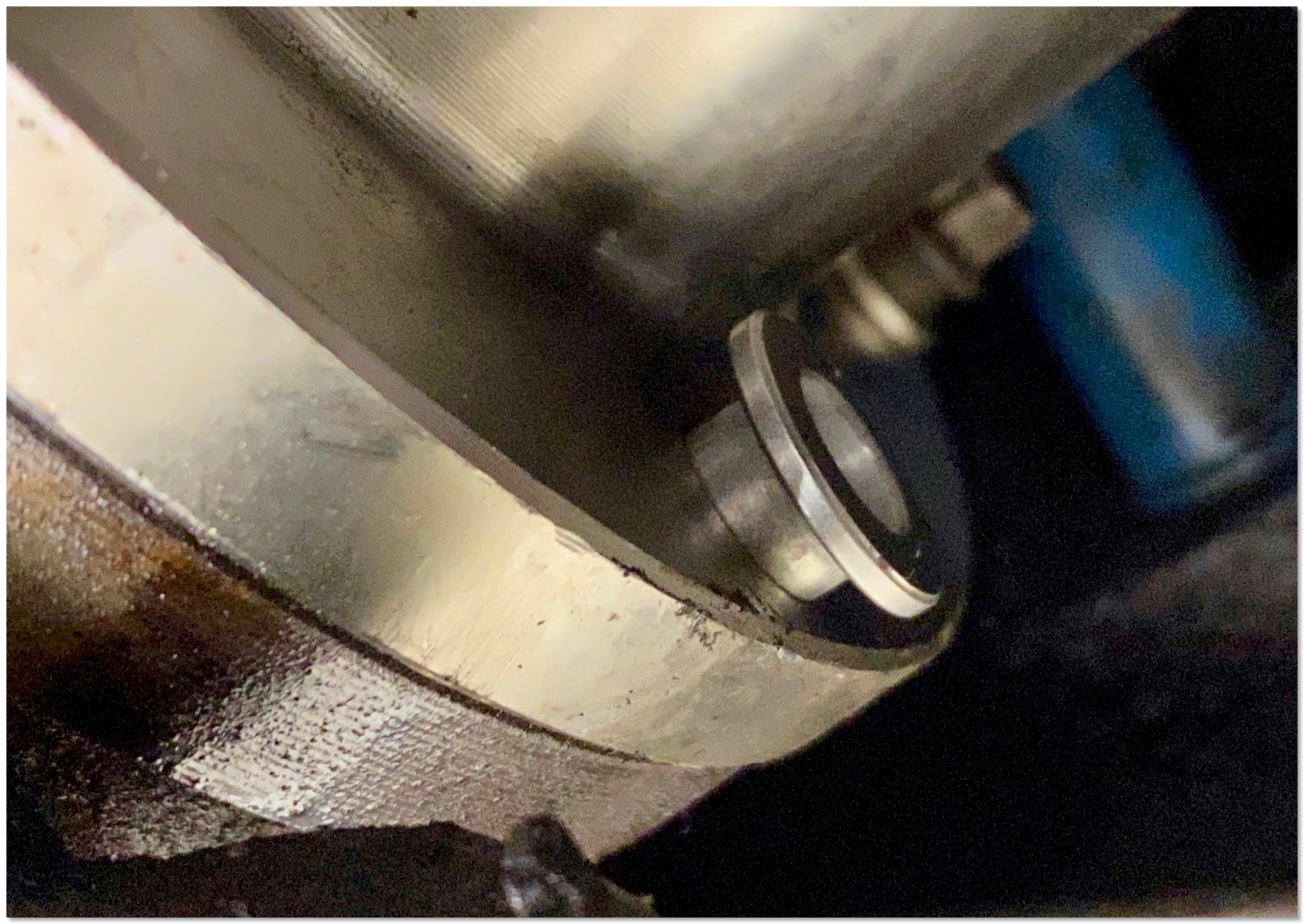 The bushing in place
My 1978 Cadillac Eldorado Biarritz had some problems with both of its CV boots which splattered grease all over the front of the car. The still 100% original rubber boots were not torn, but decided to slip from the outer end and released some of the grease. I could not find a way to re-fasten them properly and the rubber also felt pretty hard after 41 years on the car.
CLICK "READ MORE" underneath the picture to read the entire article.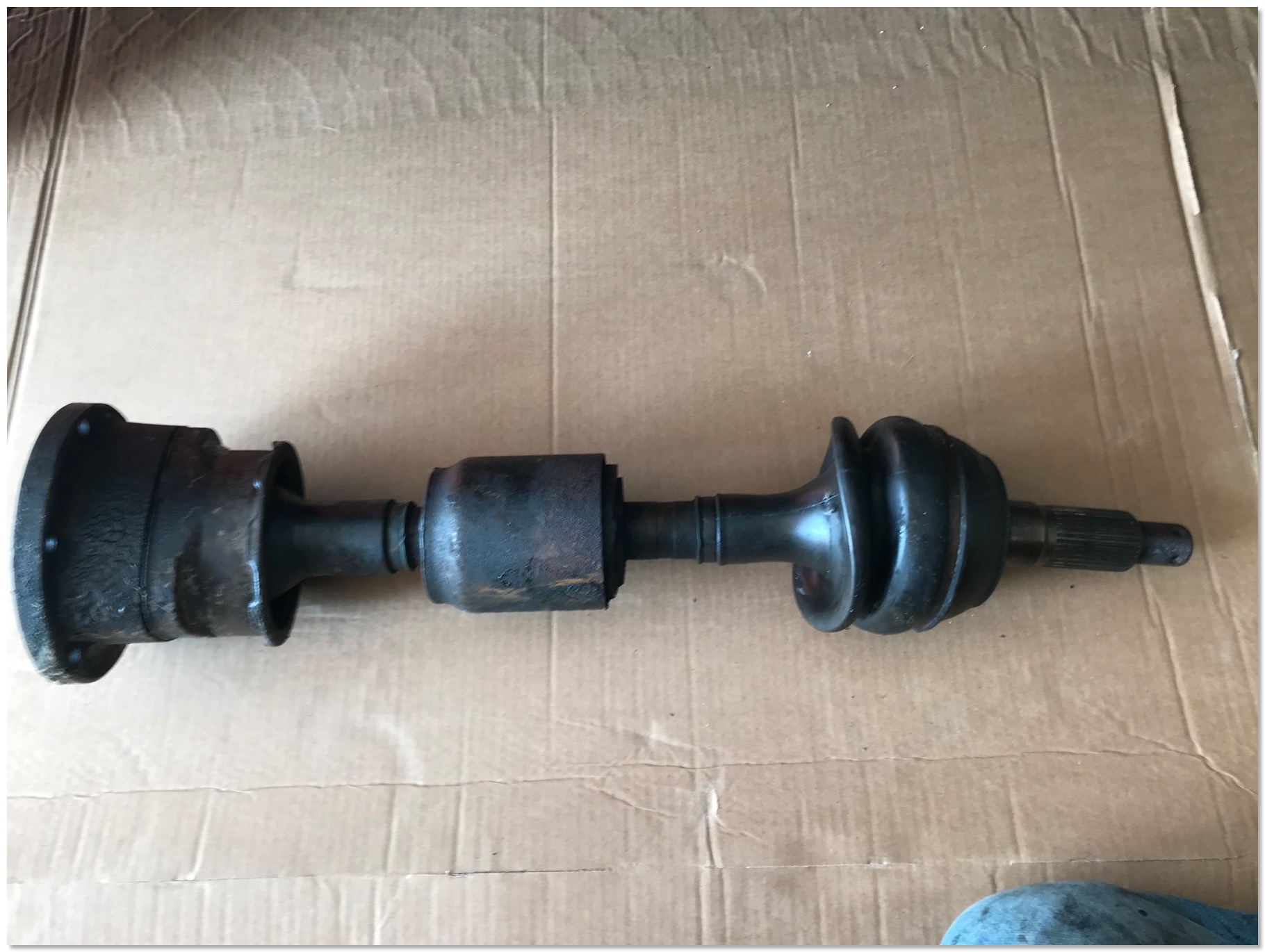 The removed original right front axle including the rubber dampener. I will some time restore it and install new rubber boots and put it back into the car instead of the replacement axles I installed now, just to make it 100% original again.
READ MORE...