I did some more detailing work on the hood ornament, replaced a dash trim part and also detailed the rubber splash guards in the inner fenders.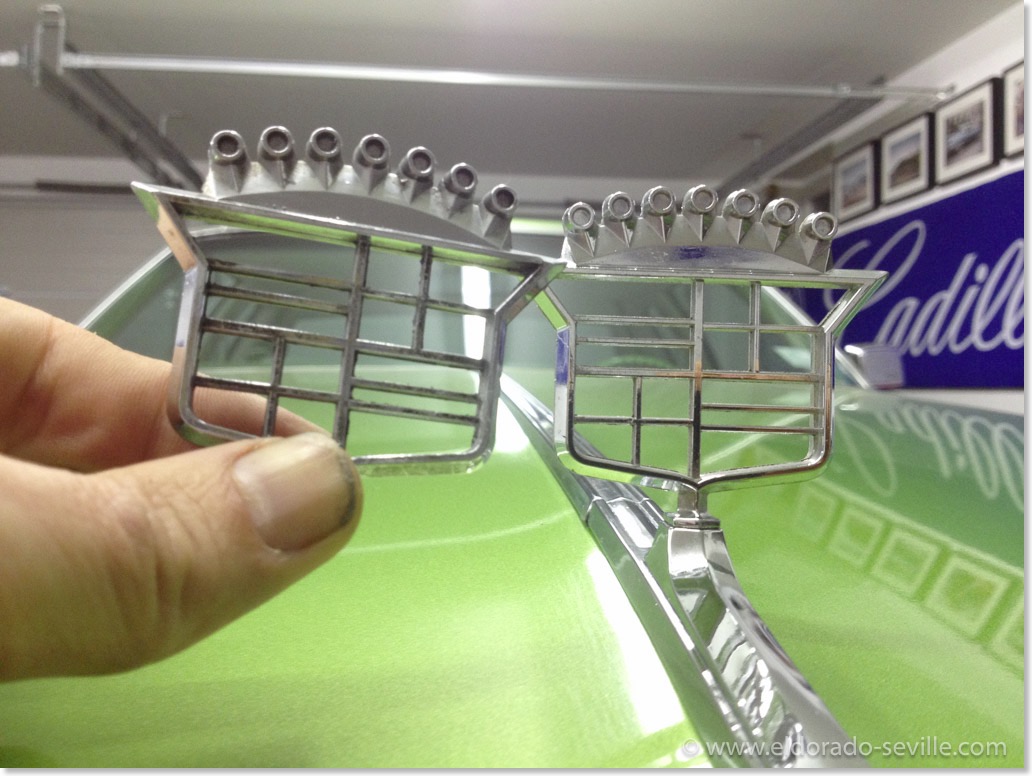 Some 1974 models like the "Cabriolet" Coupe DeVille version were equipped with see through hood ornaments. The one on my car was quite pitted so I got a new used one which looks much better.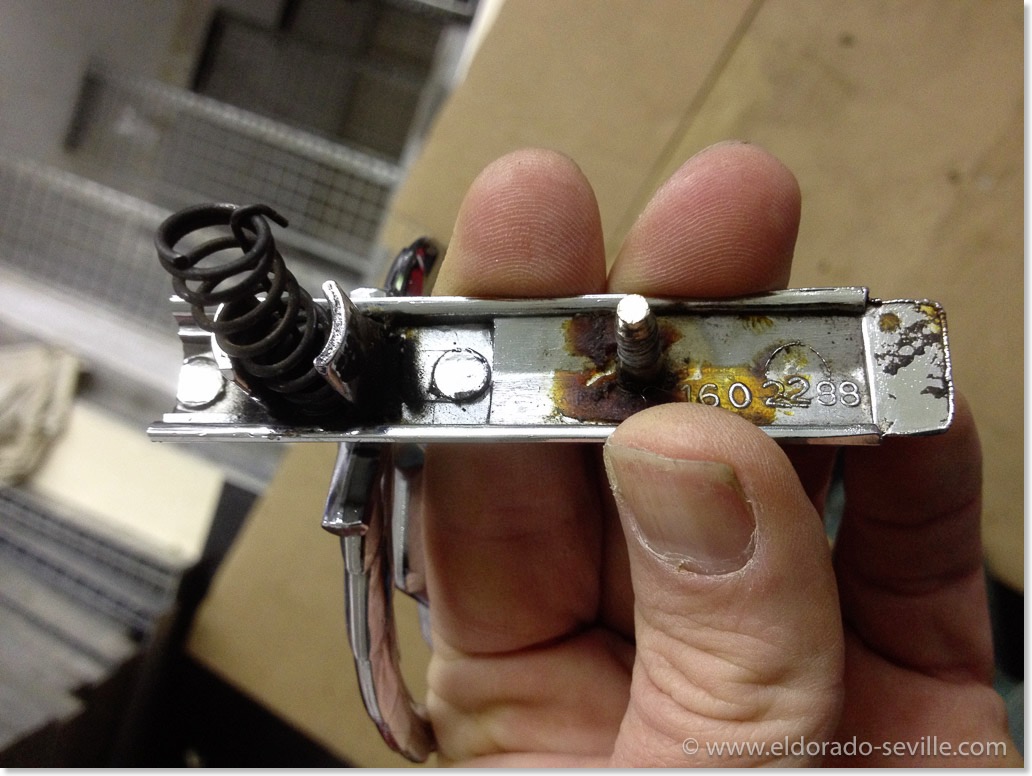 This is how Cadillac typically mounted its hood standup ornaments.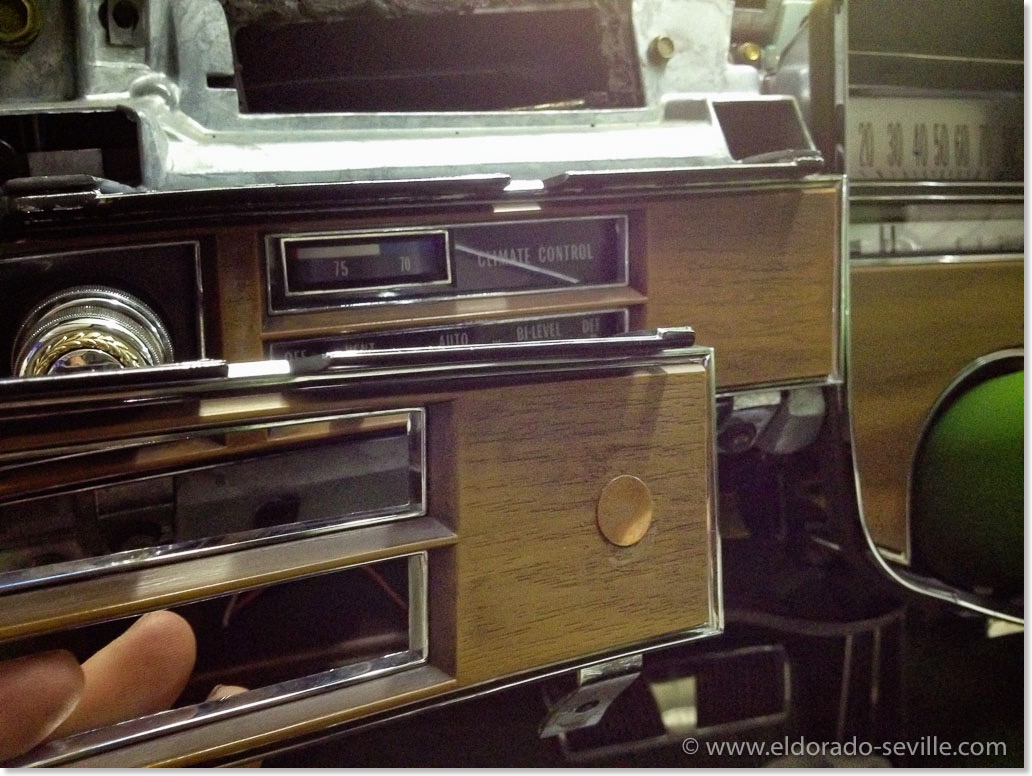 The previous owner glued some emblem to the dash which came off and left some residue on the plastic wood. I got a good used part and replaced it. Here you can see the old part in the front and the "new" part already installed. As I had the dash cover still removed from my heater core replacement and radio/speaker repair it was only a matter of removing two screws.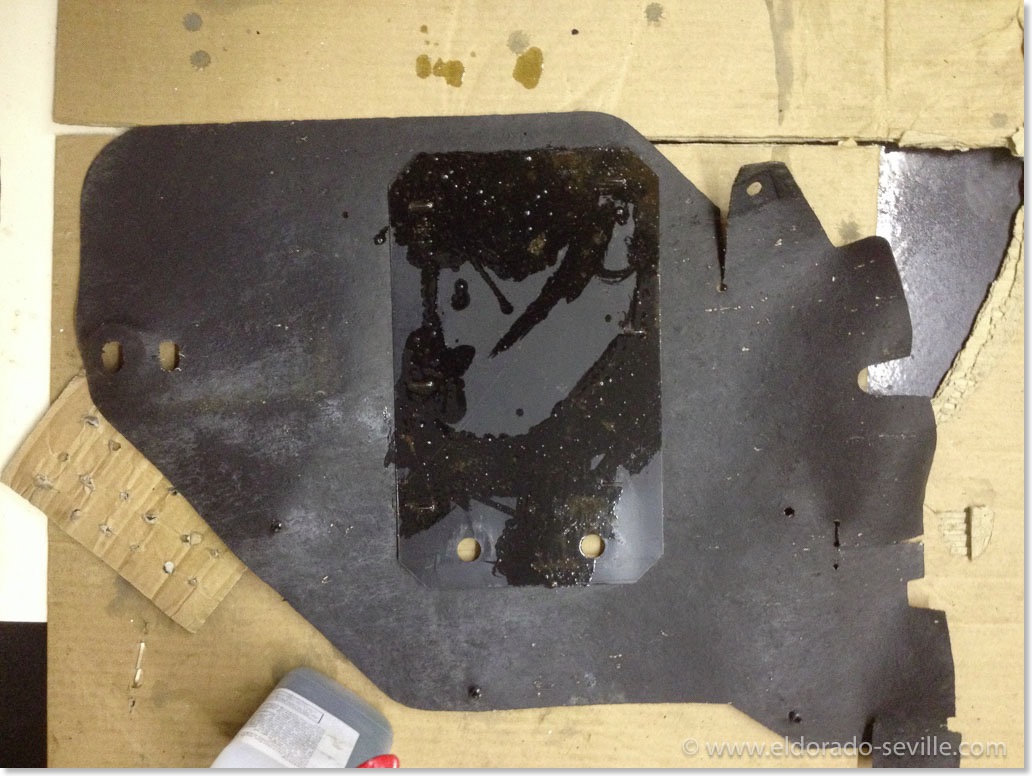 I removed all the rust from the splash guards in the inner fenders with rust remover gel and repainted them afterwards. Here you can see the applied gel.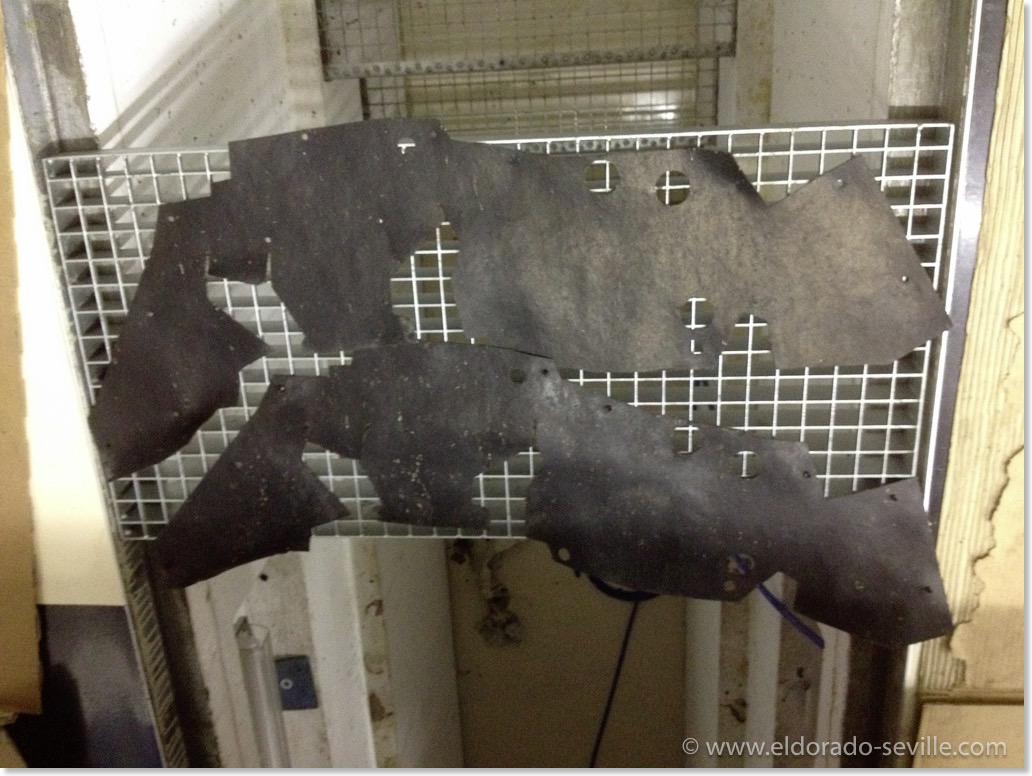 The original rubber splash guards got a very good cleaning and are still in very good condition. The rubber has white/grey fabric woven into the rubber - therefor it's not completely black and the white dots you see are not dirt.