My Mark III is back home after it spent a while at
Toms Club
in Germany. Tom Witzel took care of my roof repair as the car was
damaged during the shipment from the USA on the truck
.
Tomsclub has a great restoration service and besides the Cavalry Twill roof repair they also did some other work on the car like repairing the carburetor base plate, adjusting the ignition and other little tune-up things. The quality of their work is exceptional.
My Mark III made the 400 Mile trip home without a problem and turned out to be pretty fuel efficient on the highway at a steady 65mph. It averaged 21 mpg - which is really good for such a car.
Tom Witzel is famous for his awesome collection of the finest Cadillacs and Lincolns. If you want to buy the best of the best low mileage cars you should check him out. He really has the finest cars available. They of course are not cheap on the first look - but worth every cent in my opinion. Tom gave me a tour through his inventory and I was just blown away by his cars. I did not take many pictures - below are a few: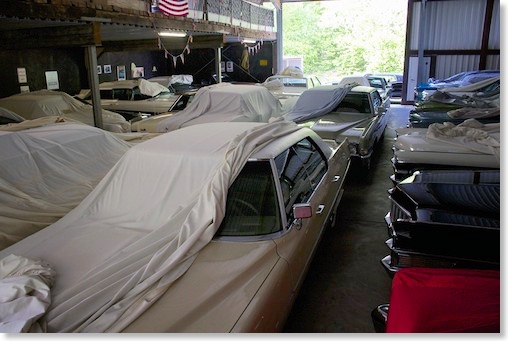 A part of Tomsclub inventory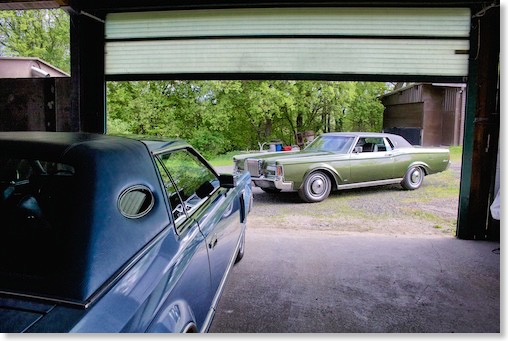 A fantastic 1971 Lincoln Mark III and a 1977 Mark V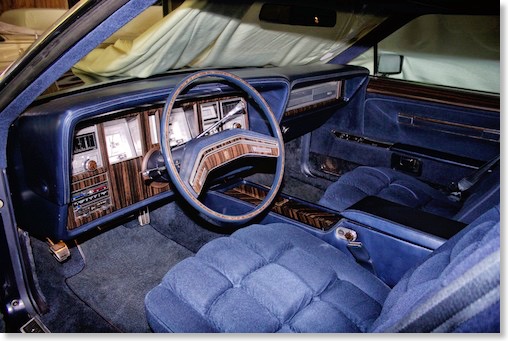 A spectacular super low mileage 1979 Mark V - only 4.500 Miles!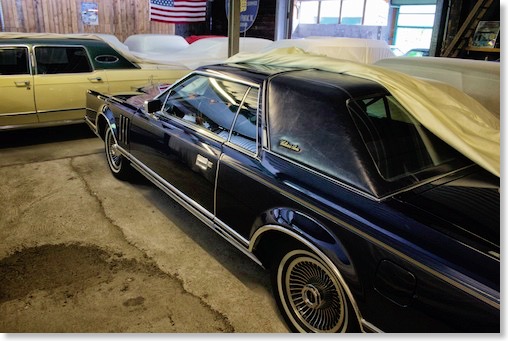 A spectacular super low mileage 1979 Mark V Collectors Edition - only 4.500 Miles!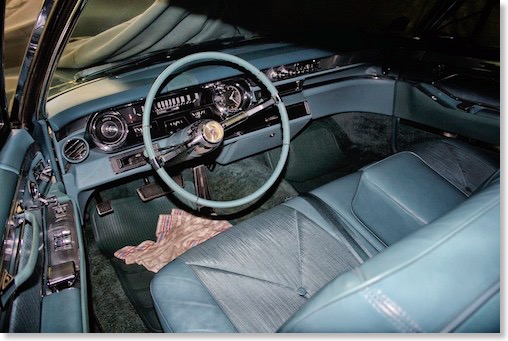 One of the many cars I would have loved taking home was this 1965 Coupe de Ville! Awesome! It looked like new inside and out...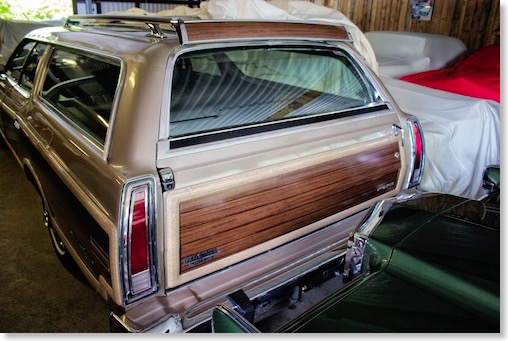 I have a soft spot for old Station Wagons - this 1978 Ford Country Squire just blew me away.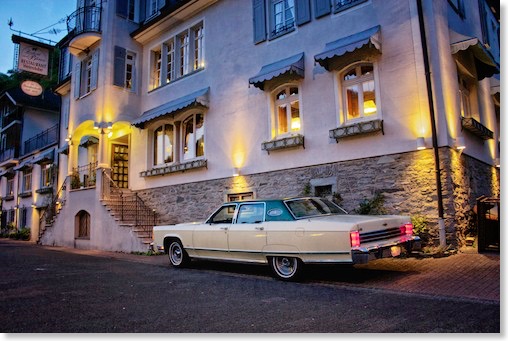 In the evening at the restaurant - Tom Witzel arrived with this awesome 1977 Town Car.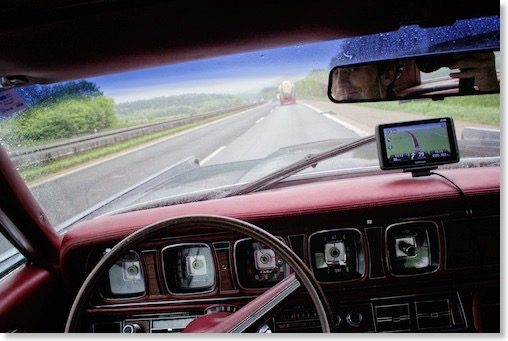 During the almost 400 mile trip home with my Mark III - it drove like a dream! Too bad it was raining... Fuel efficiency was pretty good - 21mpg!