2020 has been a very "different" year for all of us. I did not drive or work on my cars very much - some of them had to stay inside the garage all year unfortunately :-( I did not buy a single car part this year as well…
Every year we do shoot a Season's Greetings card with one of our cars though and we made no exception this year. You can see previous years cards
here
.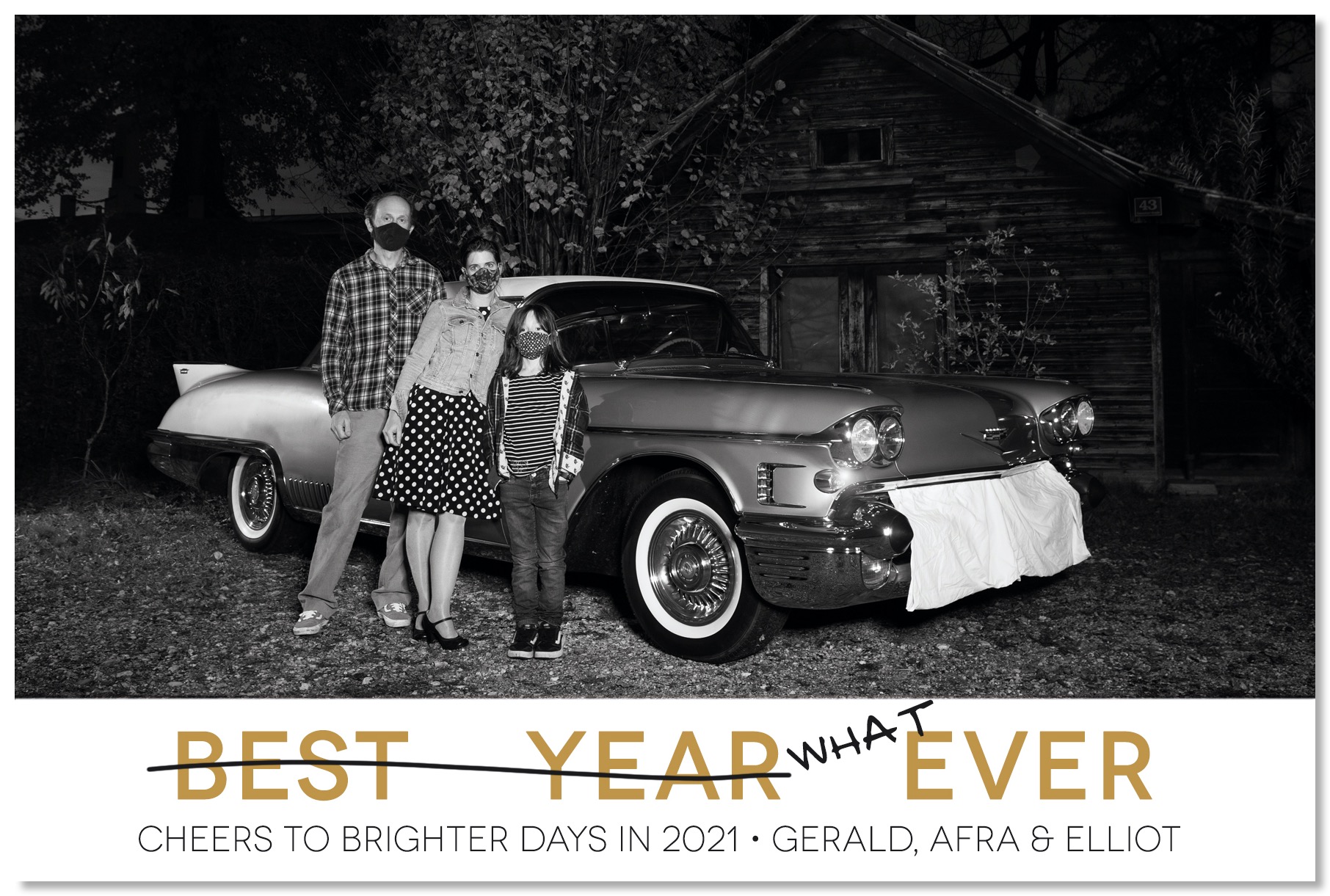 Holiday greetings to all the visitors of my website!
This year the 1971 Lincoln Mark III is featured on our traditional seasons greetings card together with my beautiful wife Afra and my son Elliot.
I also made
a short behind the scenes film
which you can see below.
This years picture was put together from 12 different photographs of the car, as we did not have a studio and only two flash lights. We had to shoot it in front of my garage just before all the cars went into storage for winter.
We have been doing these cards for quite a few years now-. You can see some
previous cards here
.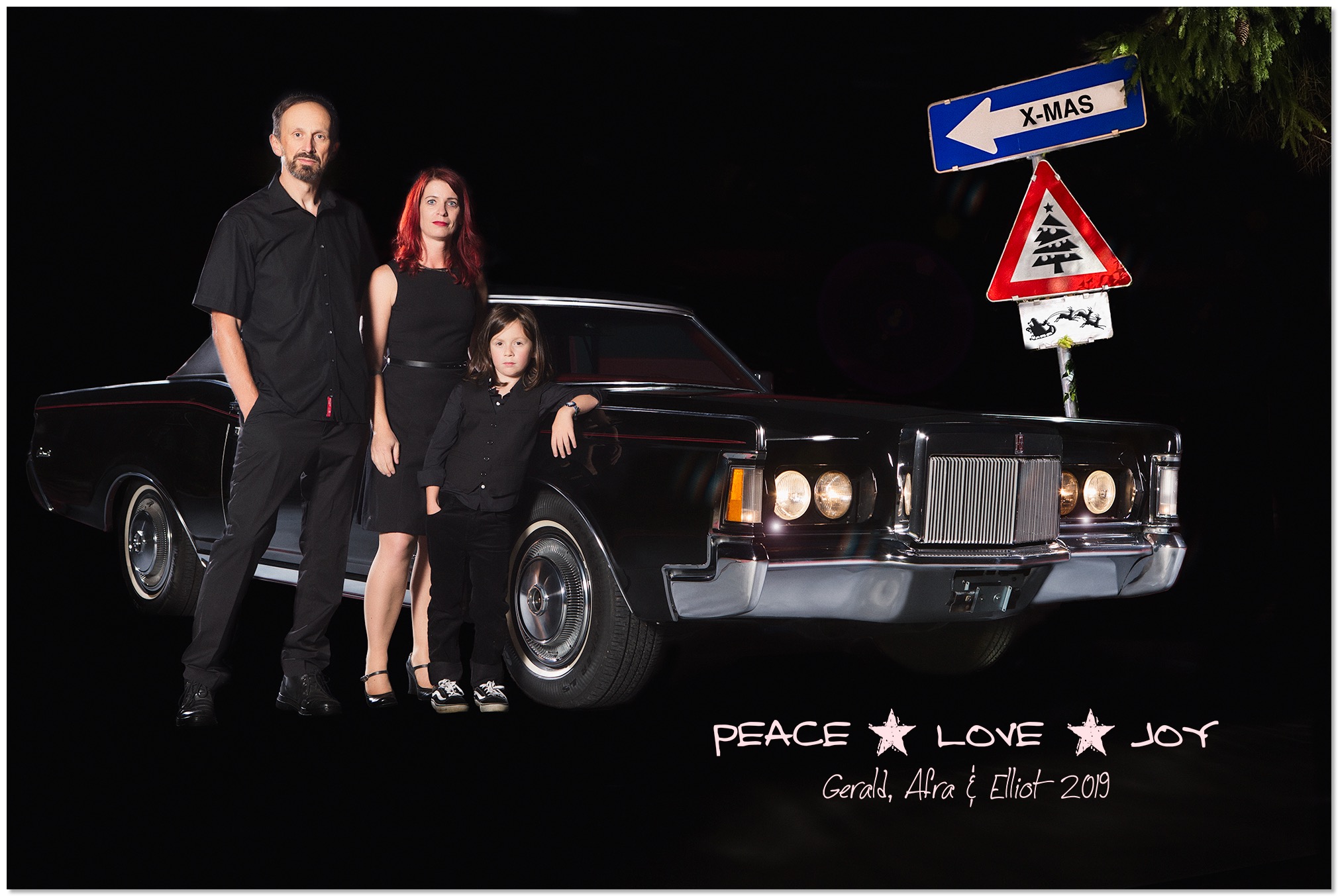 Our 2019 card


Click on the video to watch it.
Happy Holidays to all the visitors of my website.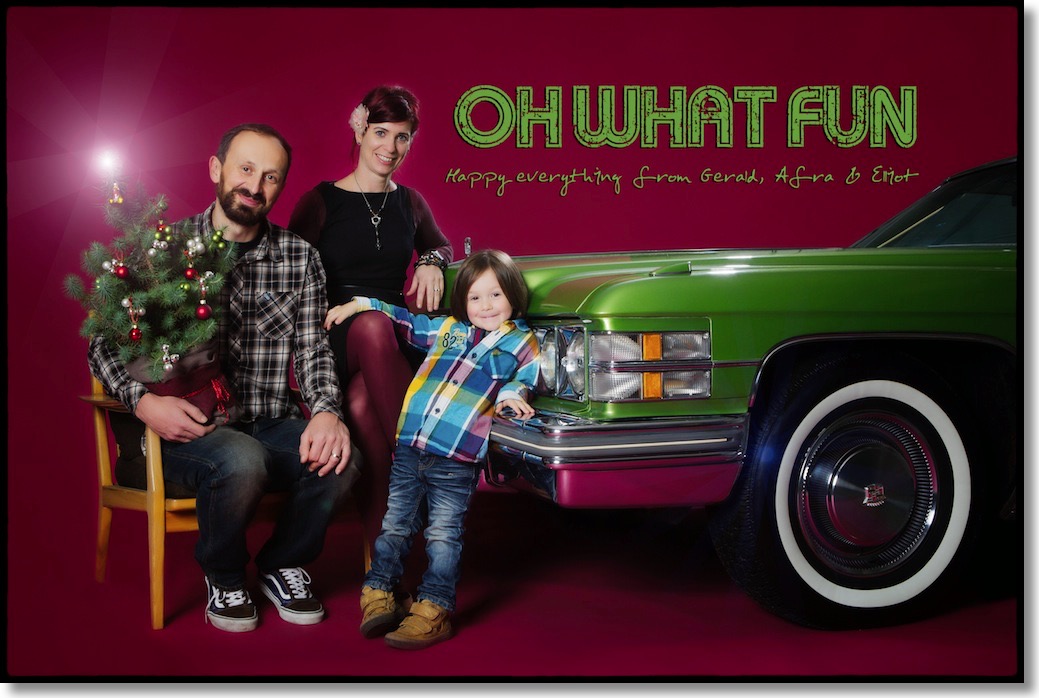 my little family with the 1974 Cadillac Coupe deVille in Persian Lime - the perfect color for the holidays ;-)
18 | 12 | 13 | 16:21 | Filed in:
Various
Thanks to all visitors of my little site and thanks for all your nice comments and kind words and for all the people I had the chance to meet and that became real friends through my site.
You great people are the reason why I´m running this site.
I wish you all a happy 2014! Keep on cruising!