15 | 12 | 18 | 08:26 |
Holiday greetings to all the visitors of my website!
This year the 1967 Cadillac DeVille is featured on our traditional seasons greetings card together with my beautiful wife Afra and my son Elliot.
We have been doing these cards for quite a few years now with different cars-. You can see some
previous cards here
.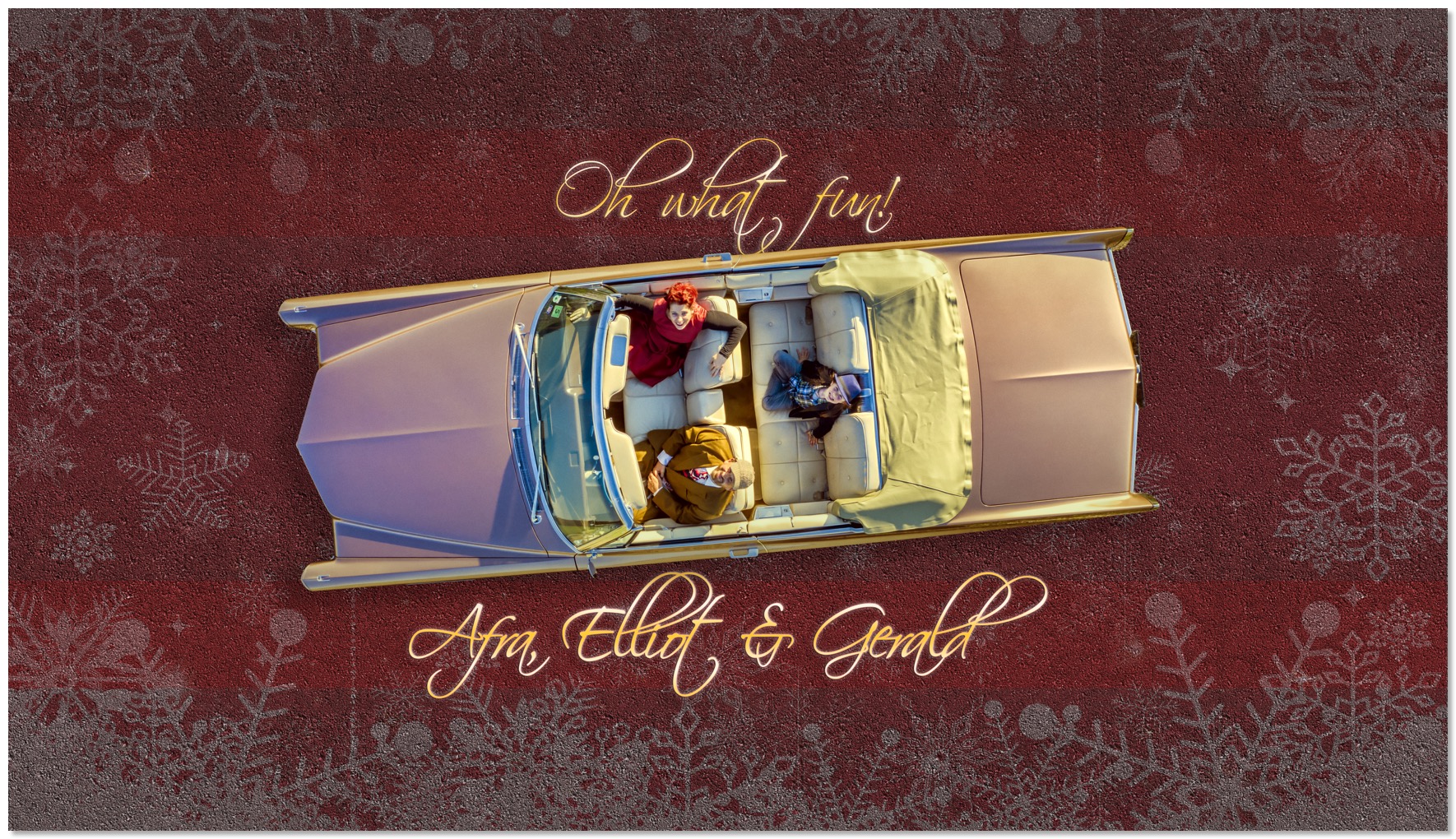 READ MORE...
02 | 12 | 18 | 20:10 |
Every 3-4 years I am working on a relaunch of my website which is always a LOT of work unfortunately. Some pages might not work perfectly at the moment yet - so please be patient.
If you find errors please let me know and I will fix it asap. I wont update all my old articles to the new design as it would be too much work, but they will still be available.
I did the first version of my website around 1997, so it is around for a very long time now… I have lost track what version the new website will be. Maybe 8.0?
You can find some old screenshots of my websites here.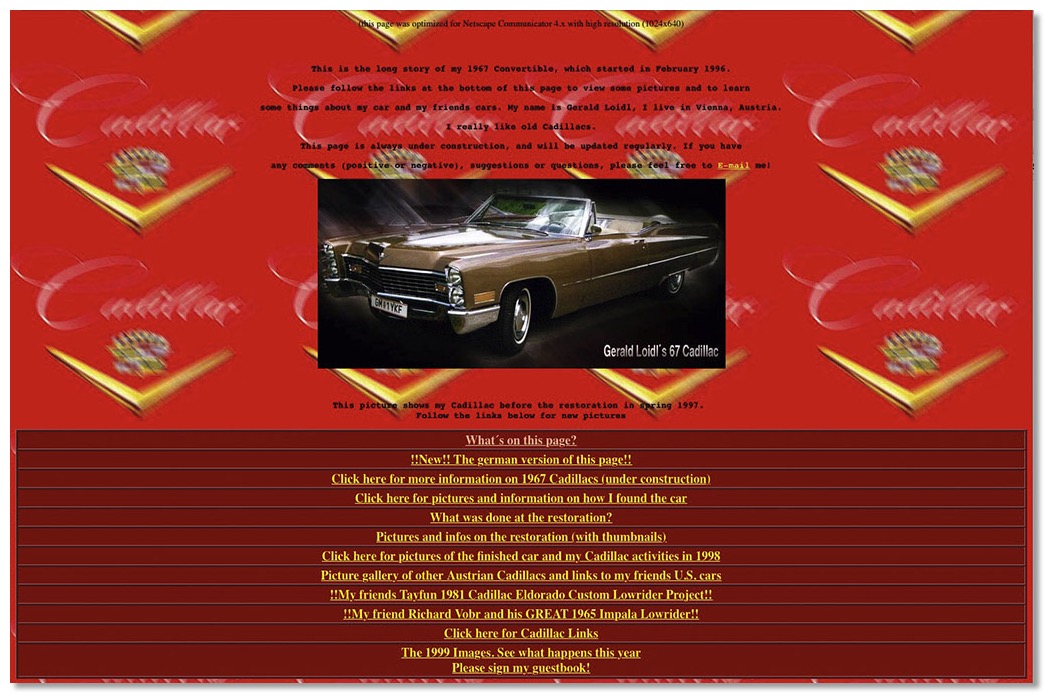 This is how it all started. Built in Netscape 4.9 IIRC
20 | 12 | 17 | 13:45 |
For a few years now it's a tradition to shoot a card with one of my cars for the annual season´s greetings. This year my 1967 Cadillac Eldorado made it on our card.
All the best to the visitors of my website!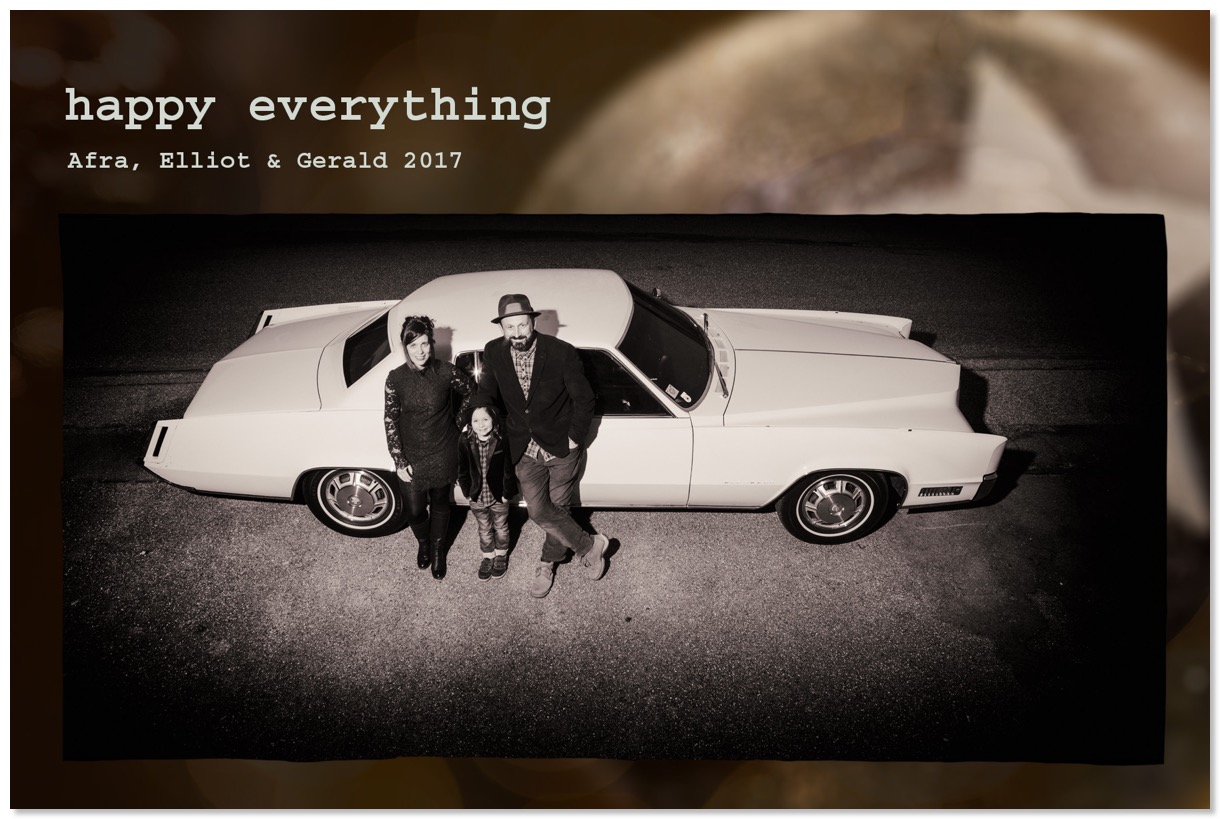 My lovely little family.

04 | 01 | 17 | 19:46 |
As its too cold in my garage to work on
my 1974 Coupe deVille
at the moment, I spent some time to update my website.
I added a couple of
images to the "Best Of" image gallery
on my website and put a couple more of my
videos online in the video gallery
.
Check them out - here are a few previews of the new pictures you can find in the
"Best Of"
gallery.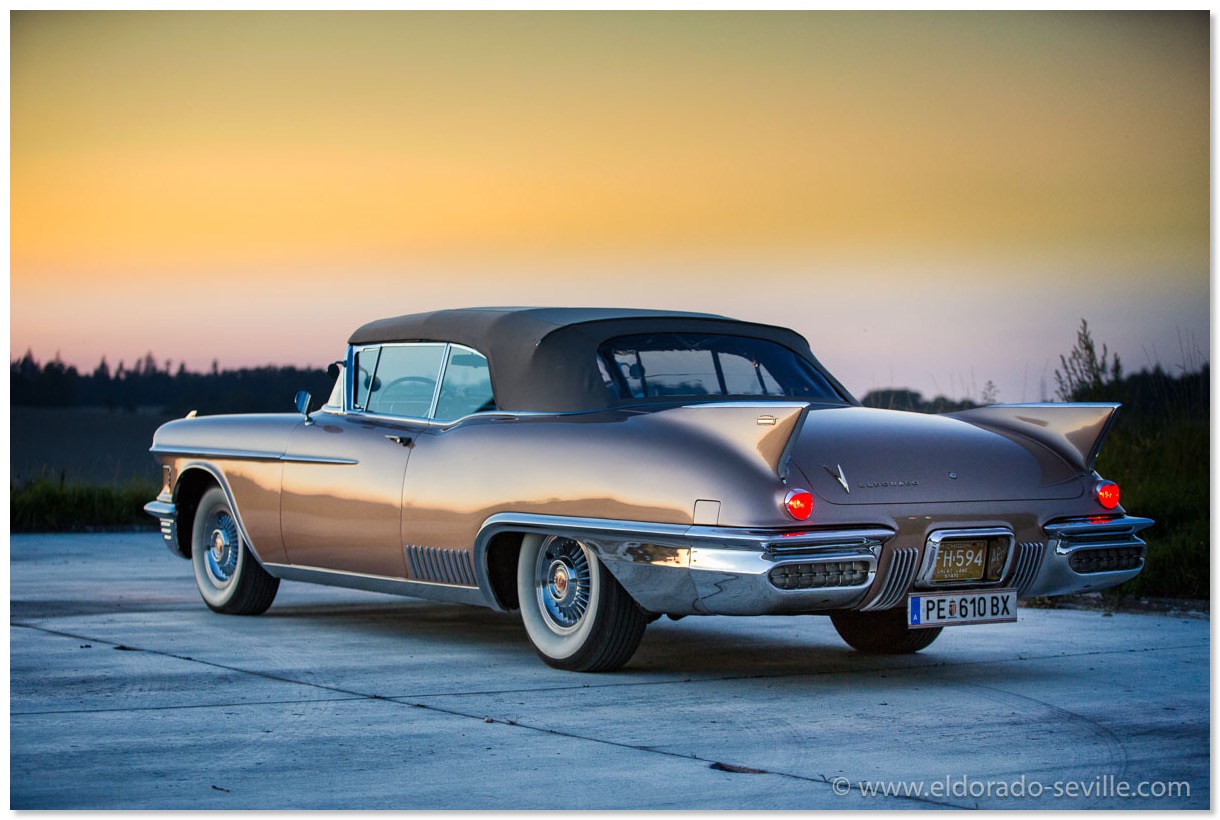 I had the pleasure to photograph my friend Lucky´s 1958 Eldorado Biarritz in August 2016.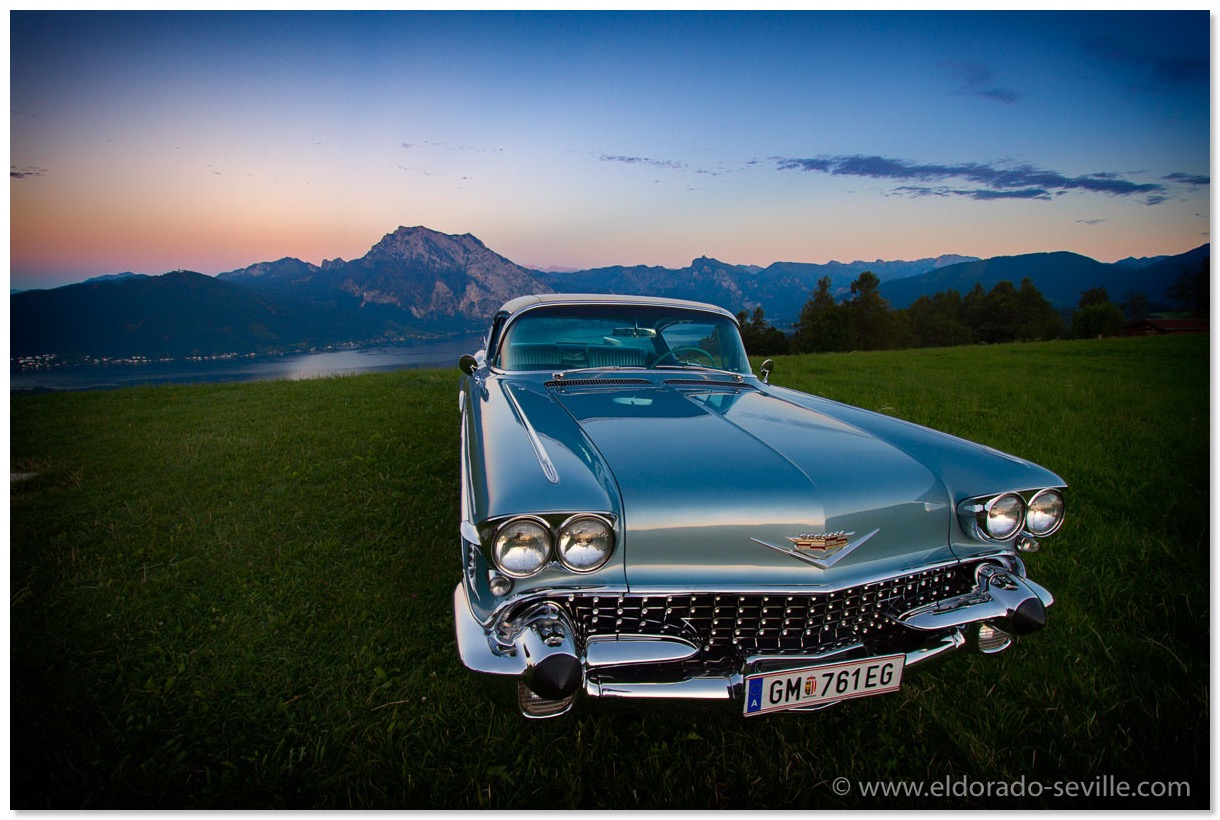 I shot a couple of pictures of my 58 Seville at a mountain at sunset last summer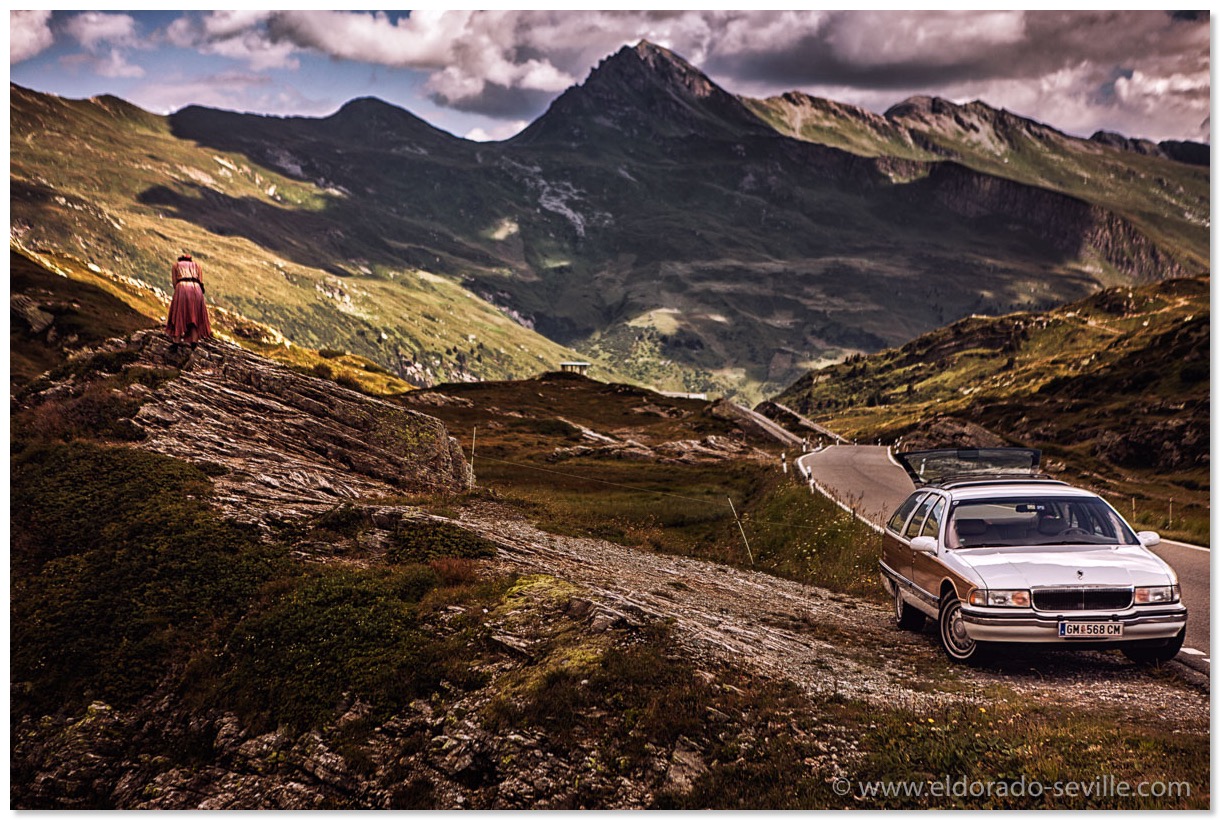 My wife and I crossed the Swiss Alps during a road trip with our 1996 Buick Roadmaster Estate in August 2016.

The Cadillac BIG Meet 2016 was one of my personal highlights in 2016. We took lots of great pictures there like this 1964 Cadillac Fleetwood.
22 | 12 | 16 | 18:26 |
For a few years now it's a tradition to shoot a card with one of my cars for the annual season´s greetings. This year my 1978 Cadillac Eldorado Biarritz made it on our card.
All the best to the visitors of my website!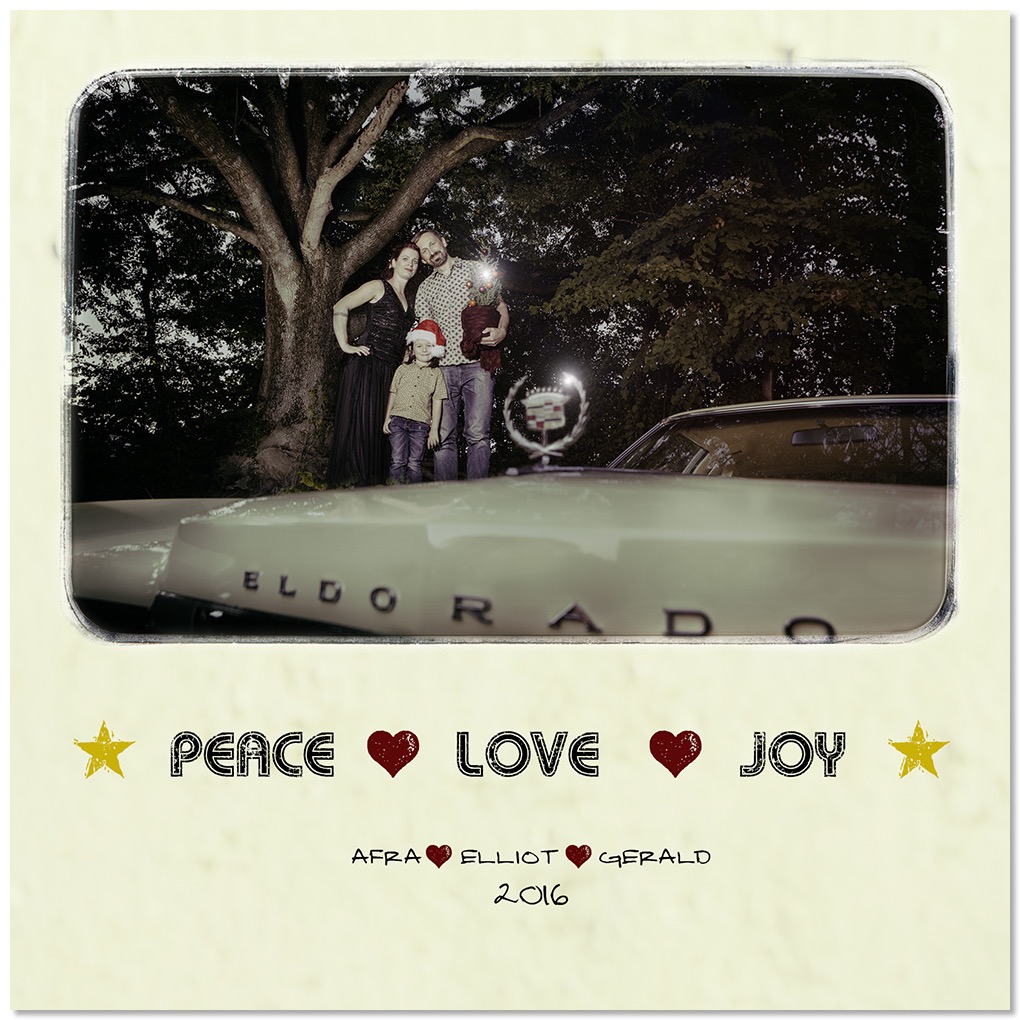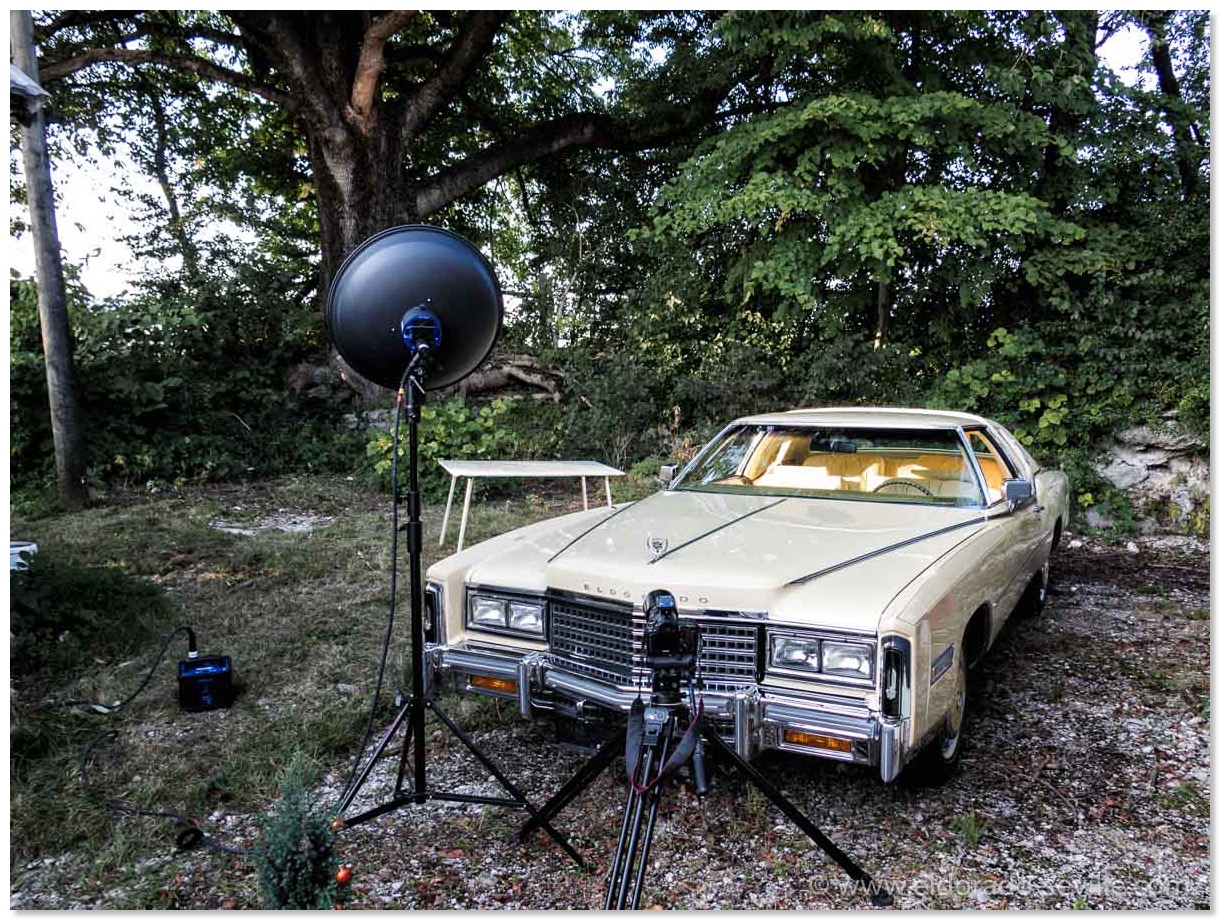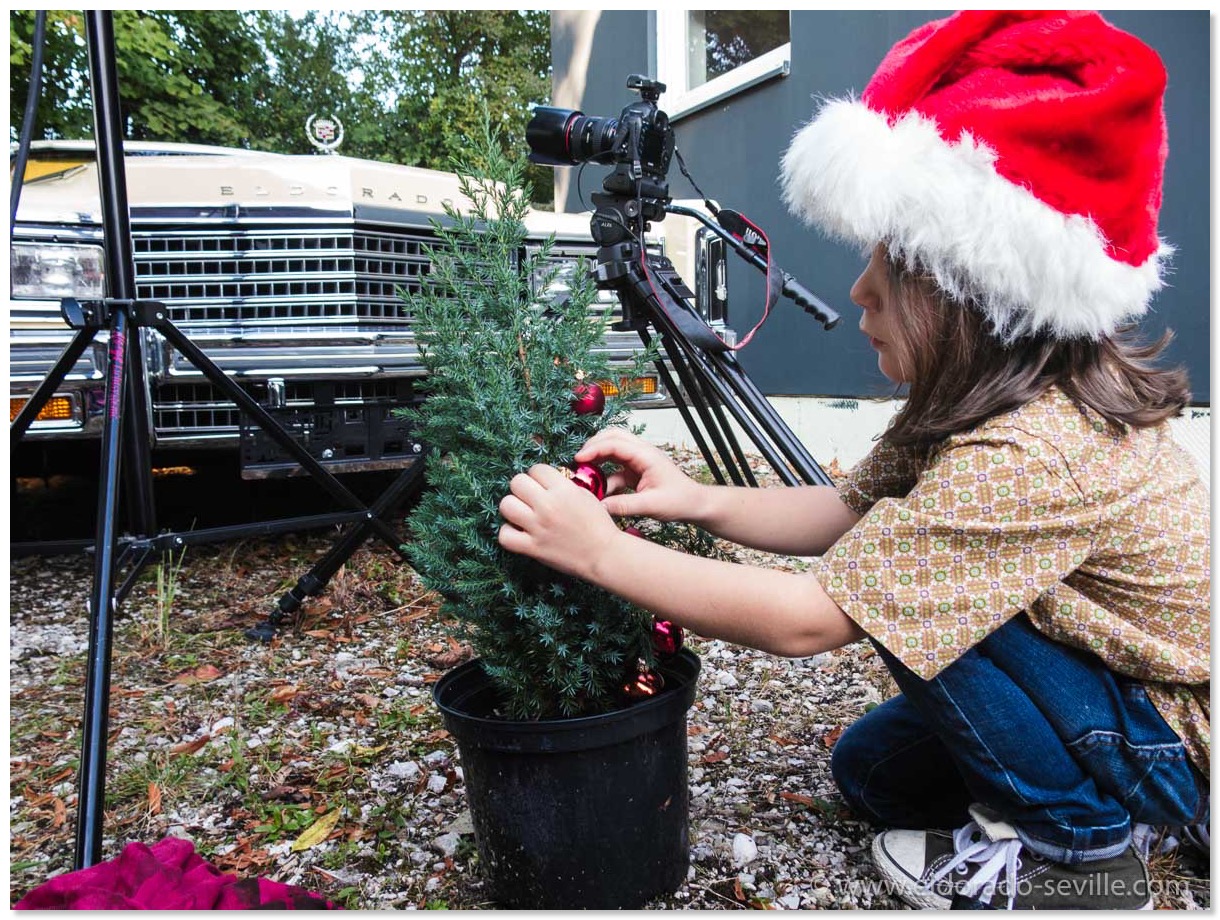 My son Elliot - Behind the scenes ;-)
17 | 12 | 15 | 11:09 |
Happy Holidays to all the visitors of my website.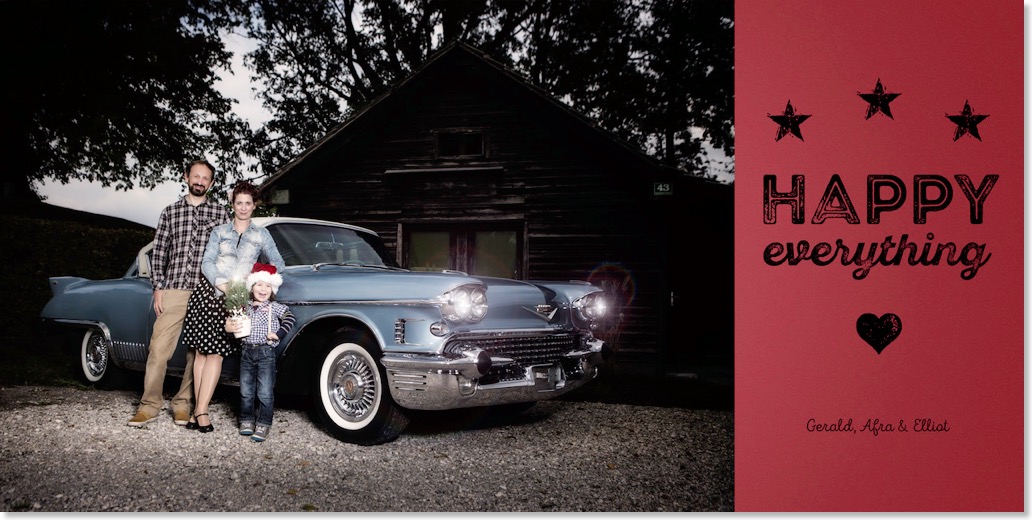 My little family with the 1958 Cadillac Eldorado Seville.
03 | 08 | 15 | 16:48 |
In 2002 we shot a "selfie" on black and white film with my first two Cadillacs. Today - 13 years later - we recreated the picture on exactly the same location. Some things have changed over the years…
It took me quite a while to drive all the cars to the location and park them, as only 3 of them live in
the big garage
in the picture…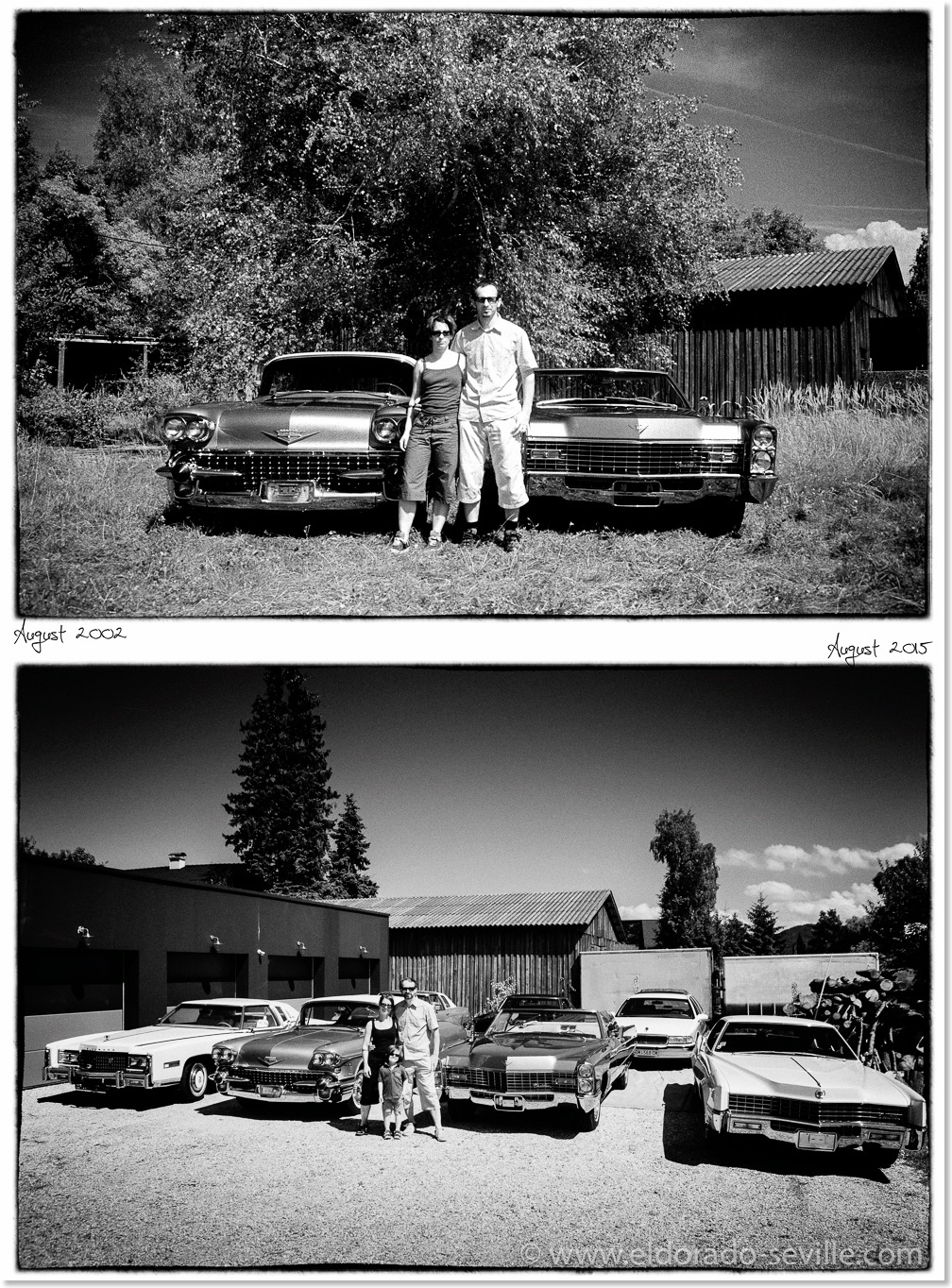 A lot of things have changed during the last 13 years.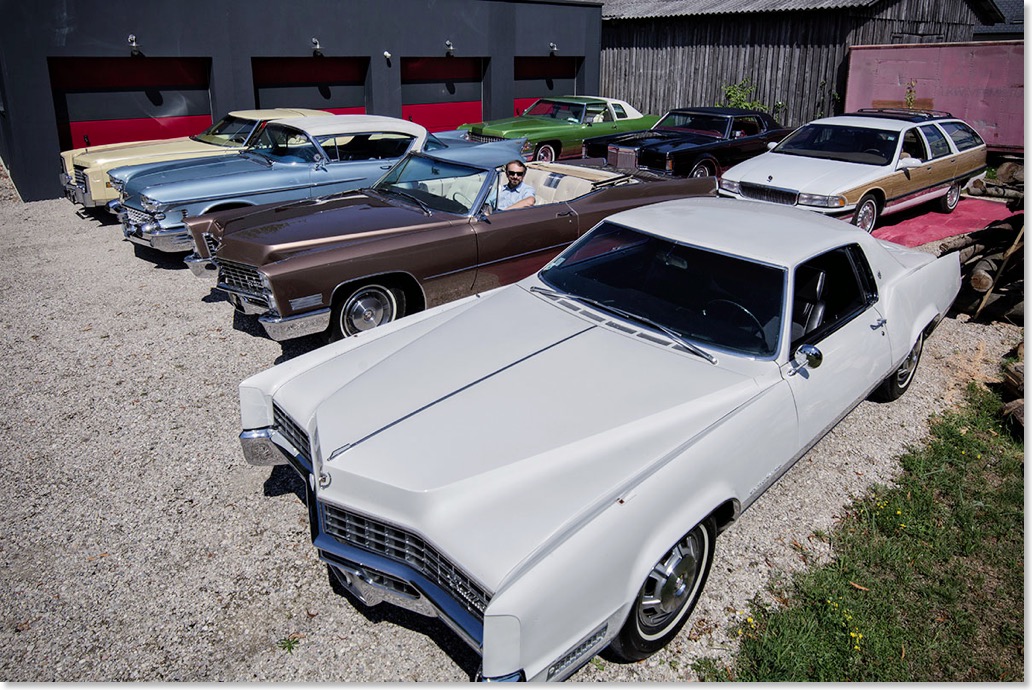 Our 1976 AMC Pacer is missing in this picture as it does not run at the moment.
04 | 04 | 15 | 01:02 |
Shortly after I got my 1967 DeVille in 1996 I launched my very first website after I had access to the internet at work for the very first time.
The first update followed in 1998 after
the restoration of the 67
was finished.
Over the years the website became more complex and technically sophisticated.
Today I launched V6.0 of my website with a more modern design. The new website is responsive - meaning it will change depending on the resolution of your screen and will look great on mobile devices like phones and tablets as well as in the browser of your computer. I had to reprogram my website as I had some troubles with updates and some pages not working on all devices.
The update also contains lots of new posts about my cars and what I have done over the winter. Some older image galleries were not updated for the new version.
It took weeks to rebuild my website and I hope that you like it. There are probably a few errors or dead links left as I am continuing to work through the site.
Please let me know
if you find any errors.
Below you can find some screenshots where you can see how my website changed over the years. Unfortunately I do not have a screenshot of my first website.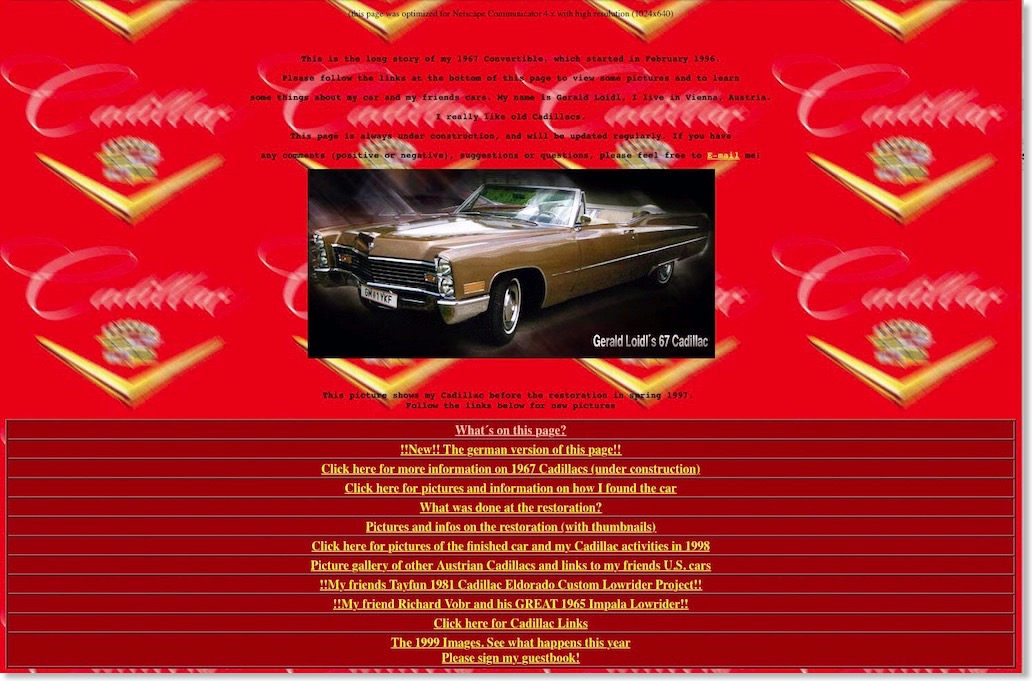 My second website when I only owned my 67 DeVille: V2 from 1998 - 2000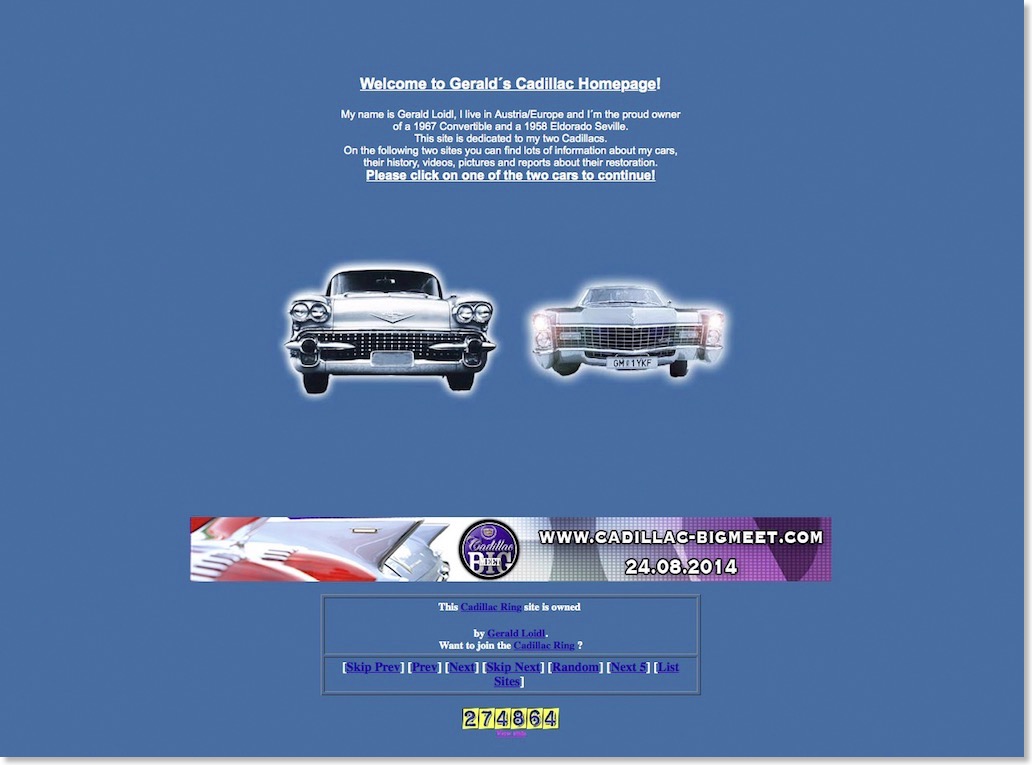 Later I got the 58 Eldorado Seville and made a new website for it: V3 - 2000 - 2007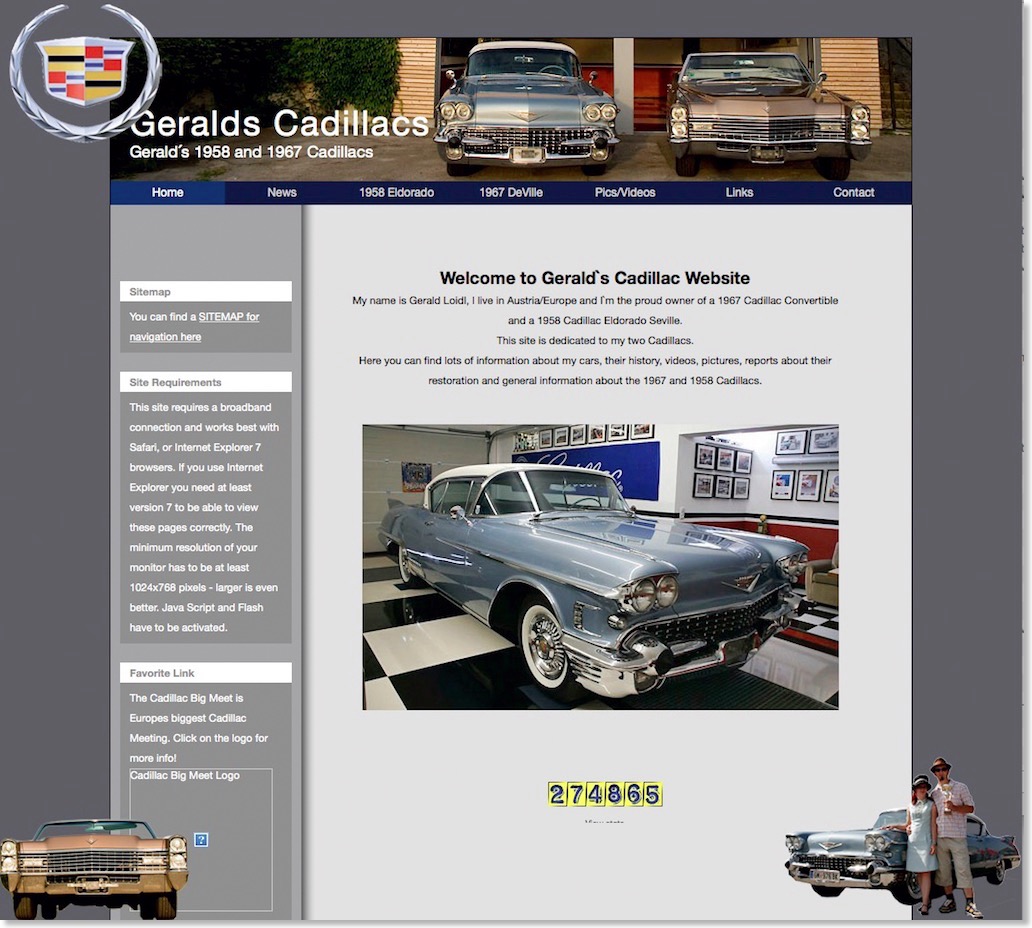 A more modern design followed: V4 2007-2009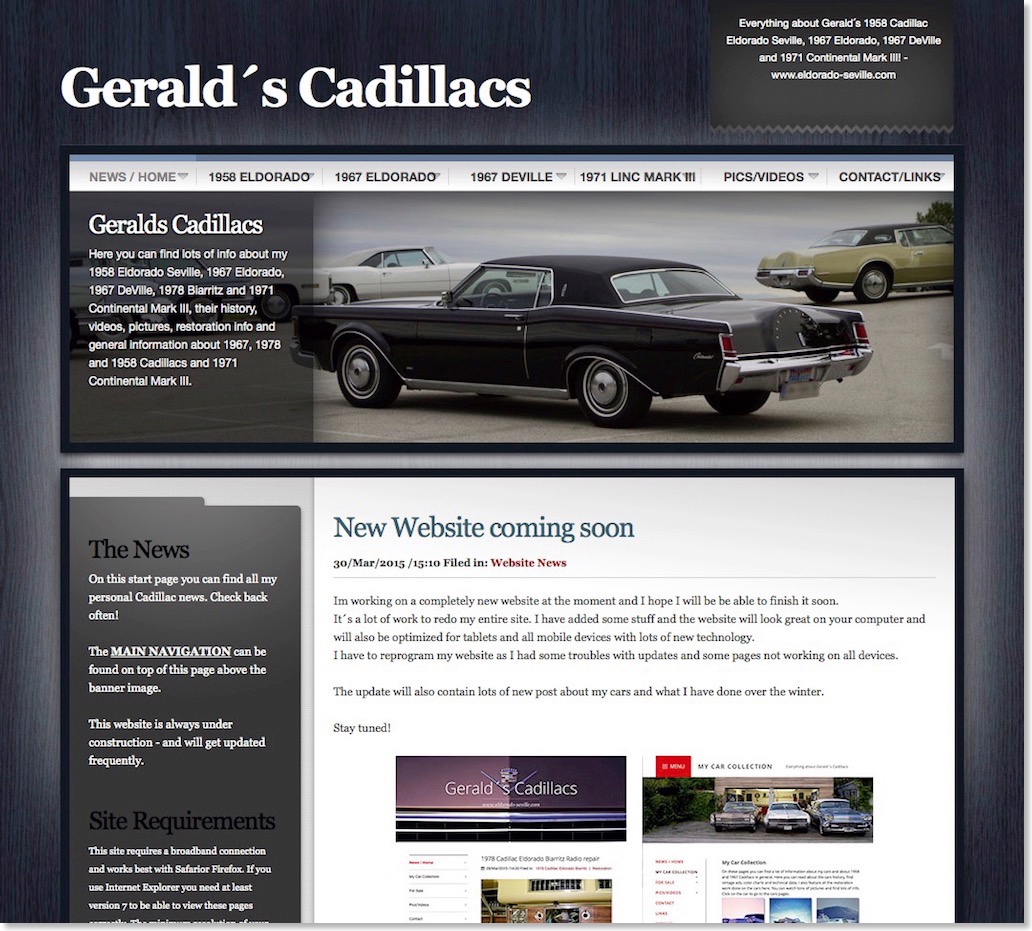 I had to add a few cars and make a new website: V5 - 2009 - 2015
09 | 09 | 11 | 21:16 |
My wife and I did a quick photo shooting of the Mark III today. As we shot the pictures on good old analog medium format slide film it will take a while to have the film developed and scanned. I will post the pictures here as soon as they are available. Below you can see a few digital ones we also shot.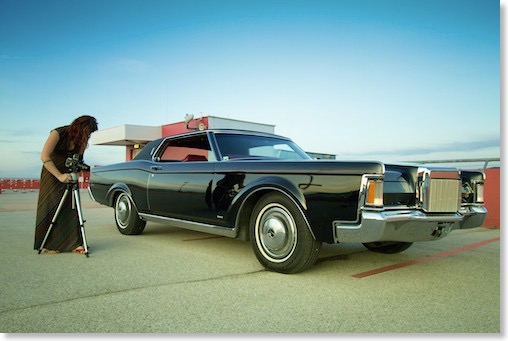 My wife Afra with her good old analog Hasselblad camera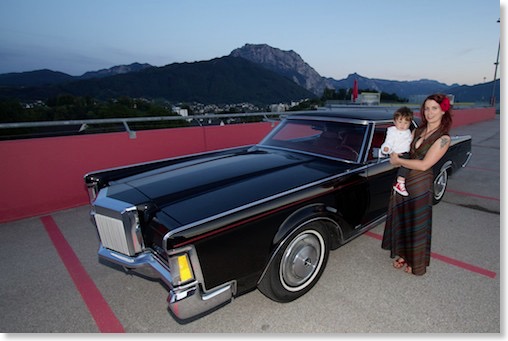 Little Elliot with his mom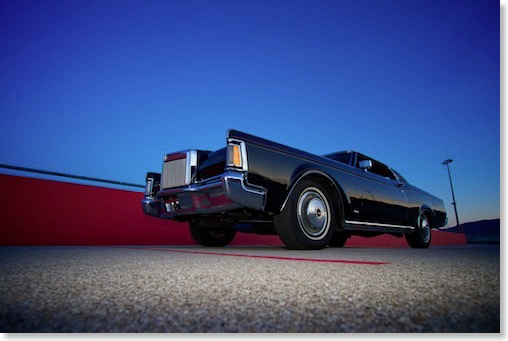 The Mark III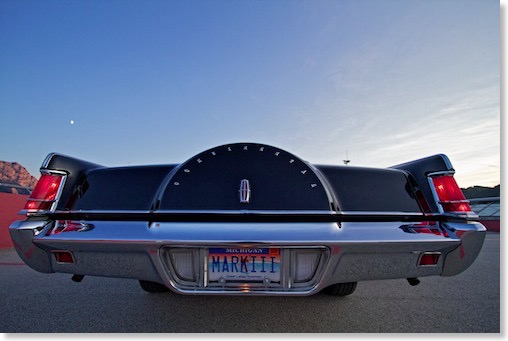 Rear view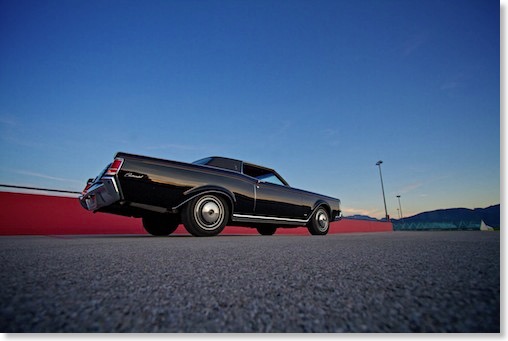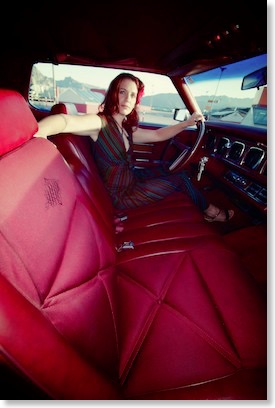 What a nice interior!
18 | 11 | 10 | 17:41 |
With winter already throwing cold and damp weather against us, the cars are in winter hibernation now and are looking forward to the spring of 2011. They all got an oil change and the tank was filled with fresh fuel to the brim. I cleaned and waxed them, put a thick coat of Gliptone leather conditioner on the leather seats, overinflated the tires and put their soft and warm covers on them. There is not much to do during the winter months while they are stuffed into the cosy and dry garage.
I will eventually put some new rear shocks and front wheel bearings on the 67 DeVille, do some minor detailing work like putting on some new decals in the engine bay and try to safe as much money as I can, to hopefully be able to afford a new concourse grade paint job for the 1967 Eldorado next fall.
This season I did not drive my Cadillacs very much - all in all a tank of fuel on every car... We had a very wet summer, my job was very demanding and our baby son Elliot was born in May, so I did not have much time to enjoy my cars as much as I would have liked.
Miles driven in 2010:
1967 Eldorado: 275 miles
1967 DeVille: 189 miles
1958 Eldorado: 187 miles
Looking forward to the 2011 season with some great shows coming up. In June 2011 the US-CAR-SHOW Dornbirn will be held again and of course the Cadillac BIG Meet on August 28th 2011 will be my personal Cadillac highlight again.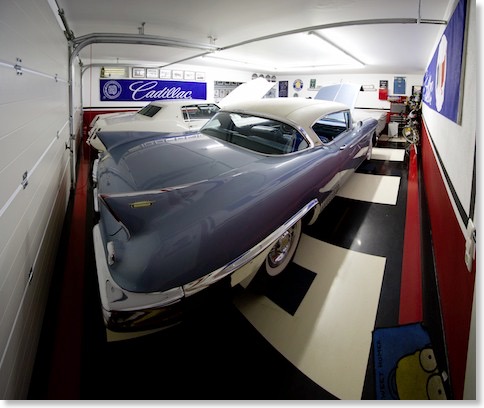 The cars are in storage now - a picture before they were covered.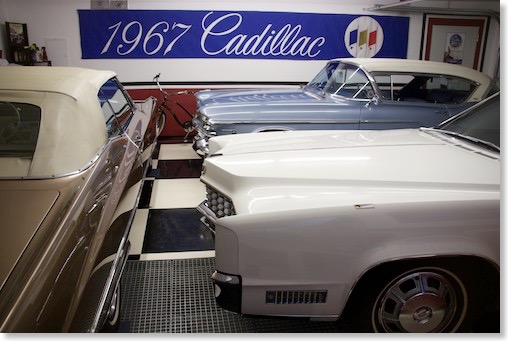 The cars are in storage now - a picture before they were covered. Sleep well!



05 | 06 | 10 | 11:04 |
As we are having an extremely rainy spring and summer here in Austria at the moment, my wife and I used one of the very few sunny evenings so far to go for a photoshooting with the 1967 Eldorado.
Afra used her old trusty Hasselblad camera which, even in the digital area, is better than any new camera, and shot a roll of good old black and white film and another roll of color slide film. She now scanned the films and
the results can be seen here!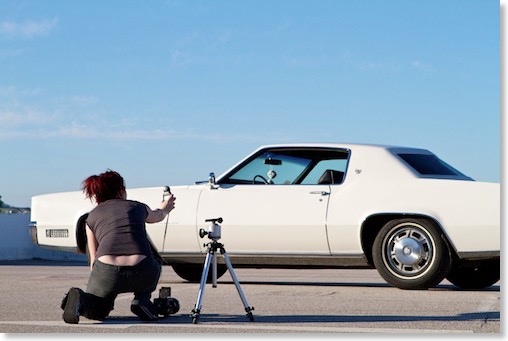 At the photoshooting with the light meter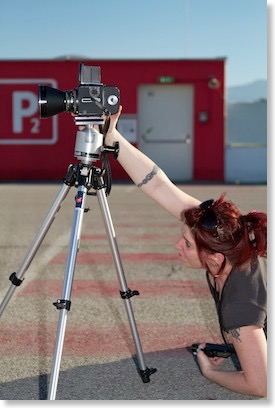 Afra giving her best to avoid any reflections in the chrome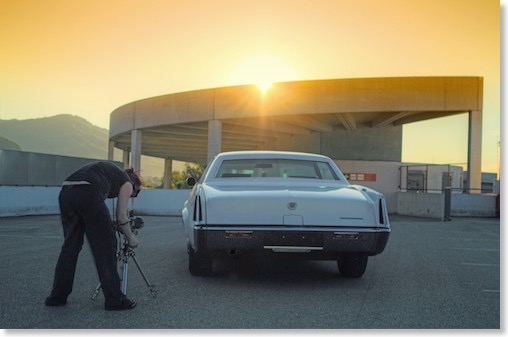 the sun is setting


click on the image to see all the images from this shooting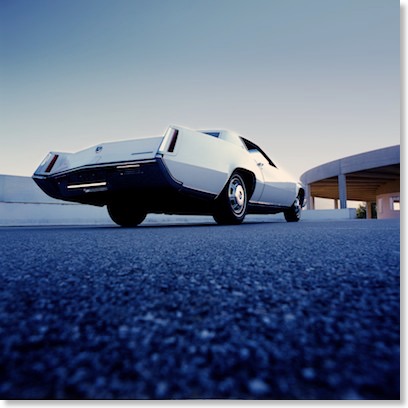 click on the image to see all the images from this shooting
25 | 12 | 09 | 12:37 |
I updated and relaunched my entire website today. Most things were done "under the hood" of the website, so you wont see many changes besides some new cool banner images. The website should be more reliable and compatible with the many browsers now. Whats completely new is the
video gallery
This may be convenient if you do not have Quicktime installed on your computer. I still recommend to
watch the movies
in Quicktime though. The quality is slightly better and it's not that CPU intensive on your computer. Please let me know if you run into any issues with my site, as this was a major update I did to it.
08 | 12 | 09 | 15:20 |
Today I finished a short video clip of the Cadillac BIG Meet 2009. This is Europes largest and best Cadillac Meeting held every year at the last weekend of August. The next one will be held on August 29th 2010.
More info about the meeting can be found here.
I did some filming at the 2009 event and posted the video
in the video section of
the Cadillac BIG Meet. Enjoy this nice short clip with some fantastic cars.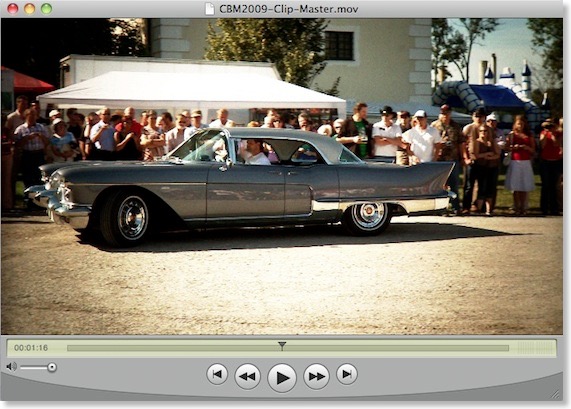 07 | 09 | 09 | 23:02 |
My wife and I had a great night shooting with my 1967 DeVille. She took some brilliant pictures with her Hasselblad 6x6 camera. The pictures were shot on good old Fuji Provia slide film and scanned afterwards.
I also took some "making of" pictures of her in action.
Click on the image below to go to the gallery with all the pictures.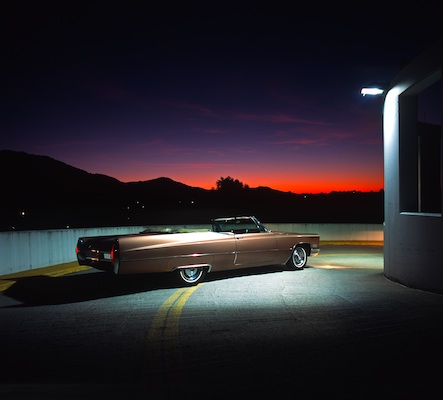 23 | 07 | 09 | 15:34 |
When I drove the 67 Eldorado home from the shop last tuesday (see report below)- I stopped at the park deck of the local shopping mall to shoot a couple of quick pictures.
You can find them
in the Eldorados gallery
.
01 | 07 | 09 | 09:36 |
The US-CAR-SHOW in Dornbirn is held every second year and is Austrias finest car show.
I always exhibited one of my Cadillacs at the indoor show in the past years, but this year I decided to take the Roadmaster for the trip and just take part as a regular visitor.
The show itself is a class of its own. You can find hundreds of Hotrods, Classics and Muscle Cars there which you do not see at any other shows in Austria. We really had a great time there and are looking forward to the next edition of the show in 2011.

I shot 2 hours of footage at the 2 days of the show, which my wife Afra and I edited down to a 11 minute film, which is now available.
It features some great Cadillacs like a 53 Eldorado, 57 Biarritz or a 1959 Biarritz and many other great cars.





05 | 03 | 09 | 16:08 |
Last year I shot some video footage with my friends while we were cruising with our American cars. I also had the camera with me while we spent some time in the garage repairing our cars. I just finished editing and the result can be seen on my website now. The new video "Cruising 2008". Enjoy!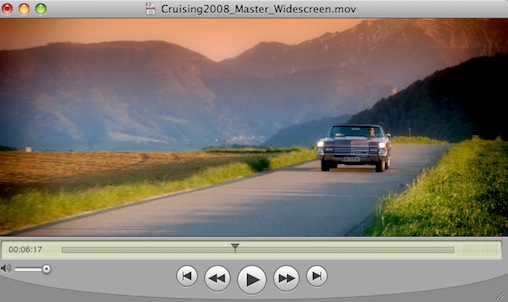 17 | 08 | 08 | 22:30 |
The new video of the last "Mostkost Kustom Meet" which was held 2 weeks ago - is now online. You can watch the high quality Quicktime movie by clicking on the image below. I´ve also added some new images to the
photo gallery.
07 | 04 | 08 | 16:57 |
I did some filming when my buddy Tayfun was on visit on the first weekend of April 2008.
I edited it into this short clip which is now online. You can see some repairs going on, and Tayfuns first cruise 2008.
Quicktime 7 is required to watch the
high quality file which you can find here.
You can also watch it as a flash movie by clicking on the image below!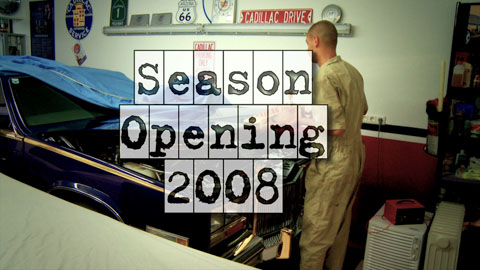 02 | 02 | 08 | 11:10 |
I´ve just finished a new video and uploaded it to the video section of this website.
Although I did not film very much during the last 2 years, from the little material I have, I edited a short video. I also used some footage that was shot on real old fashioned Super-8 film.
It features both of my Cadillacs and the cars of my friends like Alex´s new 1963 Buick Riviera, Tayfuns 1981 Pimperado, Richards 1965 Impala and some local cars from Gmunden like Shorty´s Cougar, a great Torino, 2 Camaros and more. There is also some restoration work featured that was done in Richards´s private workshop. You can also watch some burnout action going on on a park deck of a shopping center...
The video is 15 minutes long and 100mb large - so a broadband connection is recommended. Quicktime 7 required to watch it.
Click on any screenshot below to go to the video.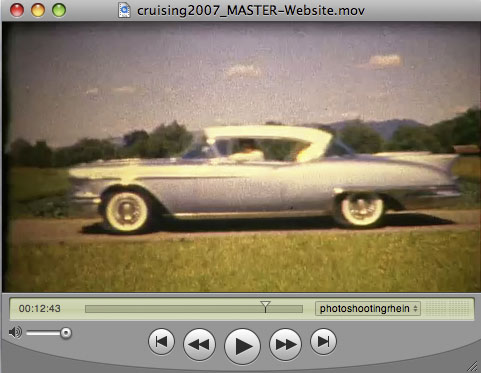 Super-8 Material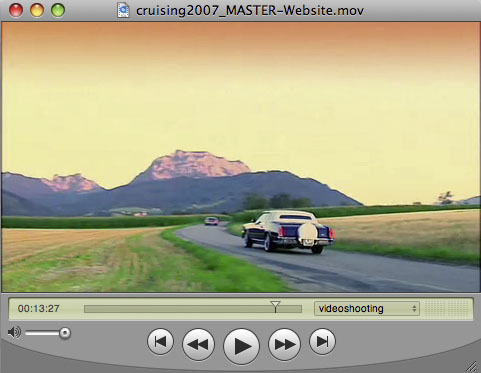 1981 Pimperado cruising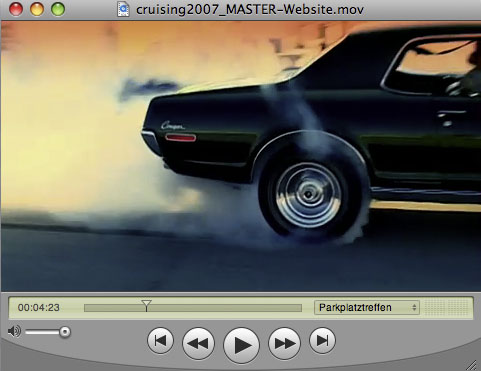 Burnout action - Shorty´s Cougar!
28 | 11 | 07 | 11:53 |
I have added a brand new image gallery to this site featuring the very best images my wife and I shot over the years.
It's a selection of my favorite images. Whenever a new favorite image is shot it will be added here.
Enjoy! You can go directly to this gallery by clicking on the image below. I will constantly add pictures in the future.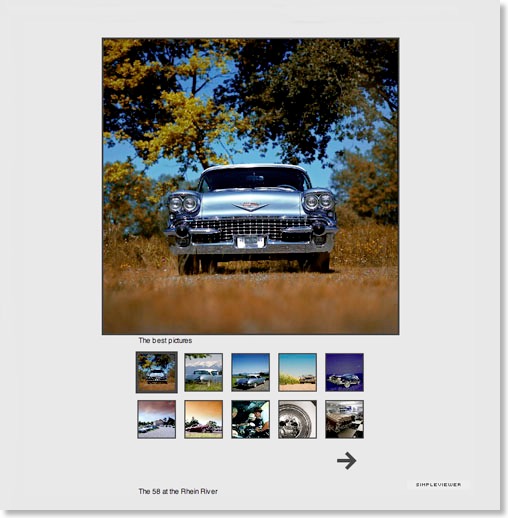 23 | 10 | 07 | 10:40 |
The US-CAR-MEETING in Dornbirn/Vorarlberg/Austria is probably the best show held in Austria. Its taking place every second year in may and hundreds of cars are attending.
This is the "homevideo" our friends and we shot there. It also shows the preparation of our cars as we almost could not finish them for the show.
My buddy Tayfun had serious electronic problems with his 81 Pimperado and my 58 Eldo developed a driveshaft vibration only 3 days before we wanted to leave for the show.
Everything was finished at the very last second and we finally had a safe trip to the show.






25 | 09 | 07 | 19:17 |
TS1 - a local TV station filmed a report about the cruising tour of the Cadillac BIG Meet which lead us to the shores of the "Traunsee" a scenic lake in Upper Austria. As I am part of the organization team I had to do a short interview for this report.
The report was done by Lorenz Zwicklhuber and Konrad Forstinger who did a great job. The video is now online in
the video section
of my website. You can click on the image below to go there.
© Courtesy of www.ts1.at 2007.

You can watch the report here through the youtube link.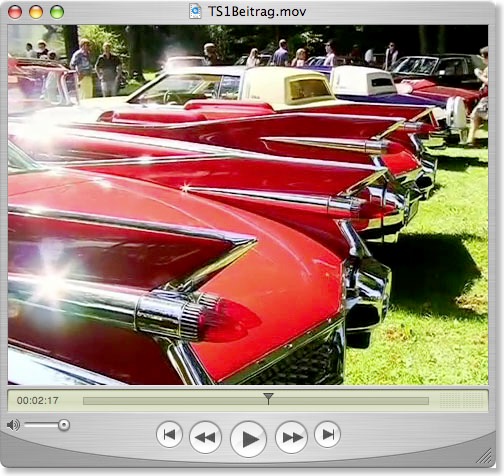 Or watch it on my website.
14 | 09 | 07 | 01:41 |
You can find hundreds of pictures from this years Cadillac BIG Meet on the website of the Cadillac BIG Meet directly.
My wife Afra shot 2 rolls of slide film with her medium format camera. She has now scanned the slides and I´ve put them on my website.
You can check them out if you click on the image below.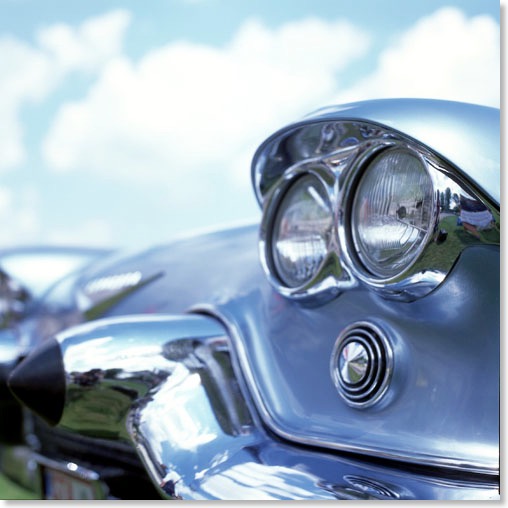 23 | 07 | 07 | 13:05 |
I added a new gallery to my website with the best pictures we shot at our many cruising nights this summer. It will be constantly updated with new images as they come in.
Take a look here!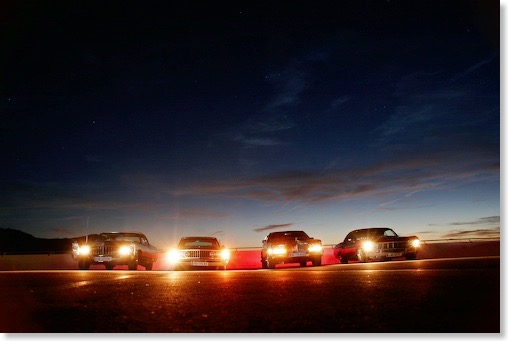 02 | 07 | 07 | 14:47 |
Today I did a major update to my website. It now uses a different color theme. Hope you like it.
24 | 06 | 07 | 23:34 |
As weather was really fine I took the 58 out for a little photoshoot yesterday evening.
You can find all the pictures in the
58´s image gallery.
Here is only a little preview:
17 | 04 | 07 | 13:19 |
My old website has been online since 1998 and it was finally time to update it.
I replaced most of my old pictures with new ones and brought everything up to date.
Hope you´ll like it
.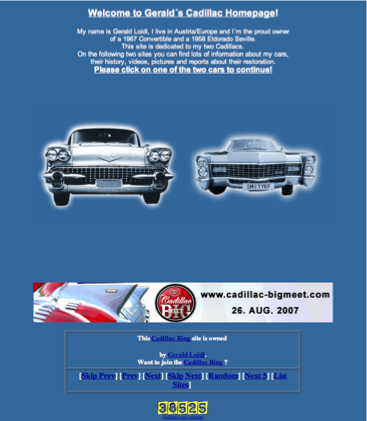 thats how the old page looked like.