I built my home garage back in 2005. and since this time
I did not even have a work bench nor sufficient storage for my tools
. All I had was a small mobile tool cart which could no longer store all the tools I collected over the years. Repairing parts on the floor became very uncomfortable as well and I started dreaming of a real workbench and some garage cabinets to get my garage more organised again. After years of saving enough money,
I finally ordered a nice workbench and cabinetry
.
READ MORE!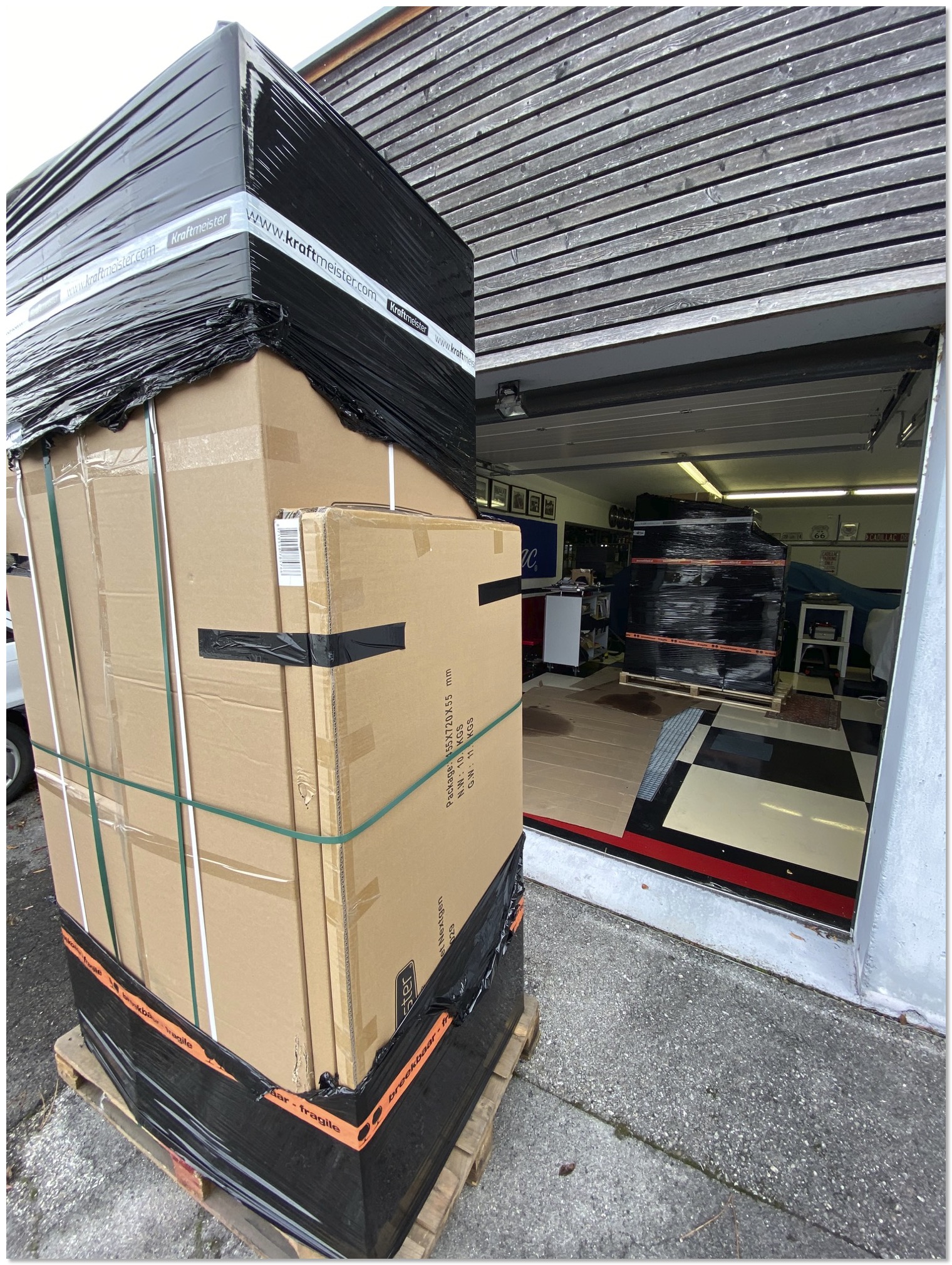 This is what the truck delivered . I first had to assemble everything. Click to see the assembled cabinetry!
READ MORE...