After a drive with my 67 DeVille I noticed that
one of the front wheels was warmer than the other side
. I lifted the car up and manually spun the front wheels.
On the warmer side there was a slight brake drag while on the other side the wheel spun completely freely.
I did not notice any problem while braking and had the impression that the brakes worked evenly as the car did not pull in any direction.
When I now opened up the brakes…
READ MORE!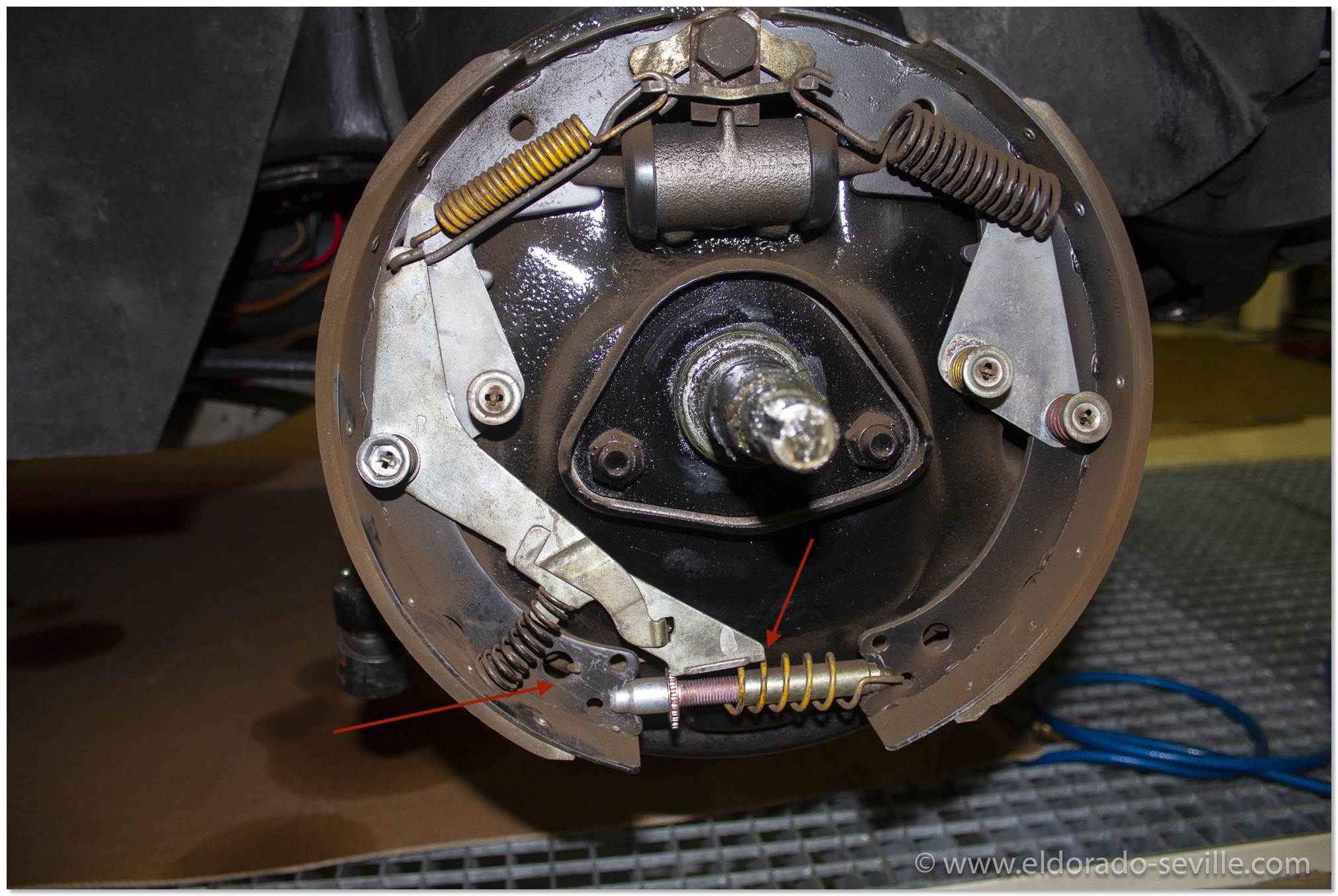 This is how the last shop which worked on my brakes assembled my right front brake… I will never let a "professional" touch my car again… They used the wrong spring and non fitting front adjusters. To make things worse they attached the wrong spring to the wrong holes in the brake shoes which stretched the spring and made it unusable.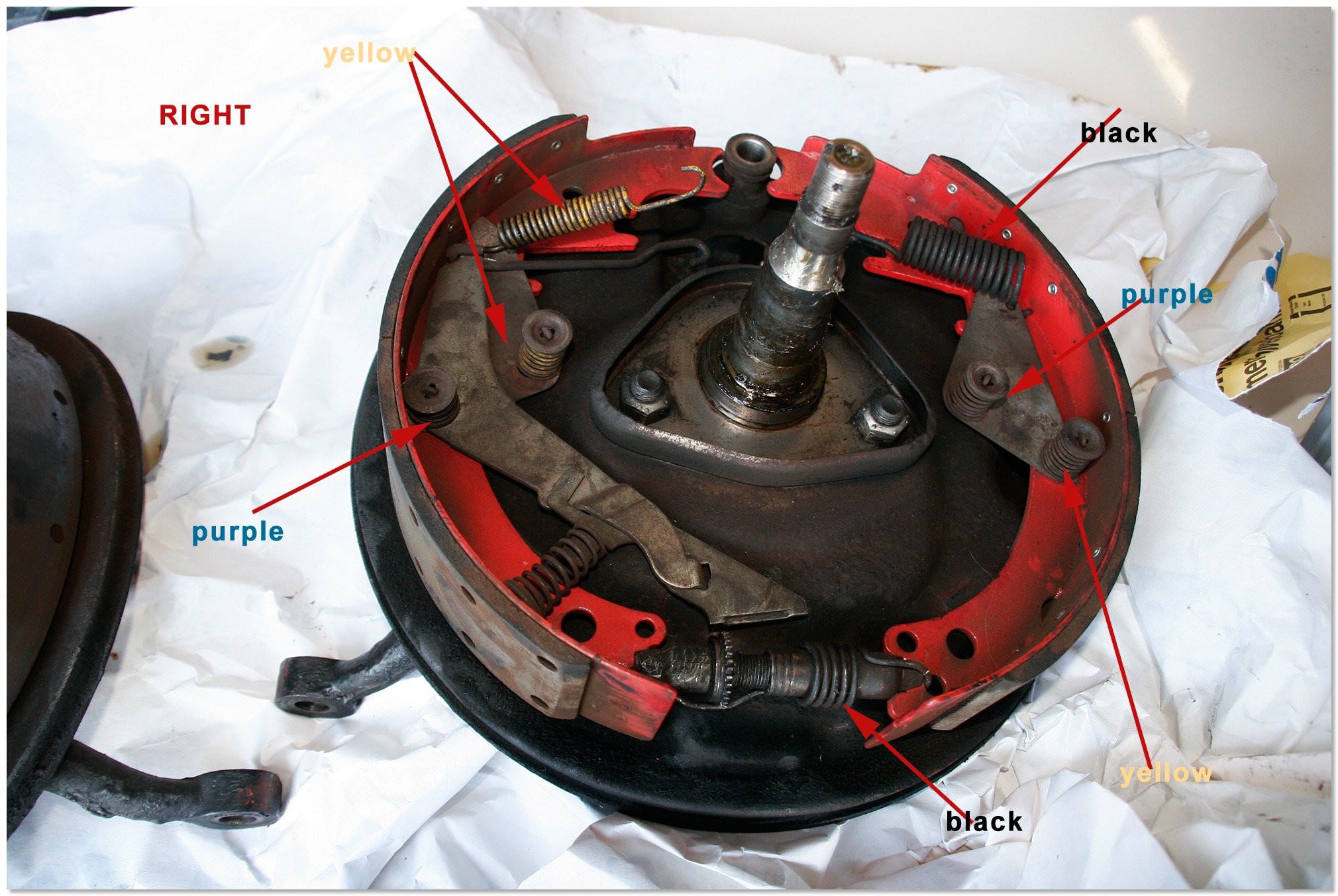 This is one of the many detailed pictures I provided to the shop to make sure they would reassemble the brakes correctly… They failed miserably!

READ MORE...