We trying our best to make the Cadillac BIG Meet 2021 happen. There are still a few Covid restrictions we have to deal with.
The Cadillac BIG Meet is Europe´s biggest Cadillac meeting and already had to be postponed from 2020 to 2021. I hope to see you on August 29th in Kremsmünster Austria.
You can find all the latest info about the meeting on the Cadillac BIG Meet Website.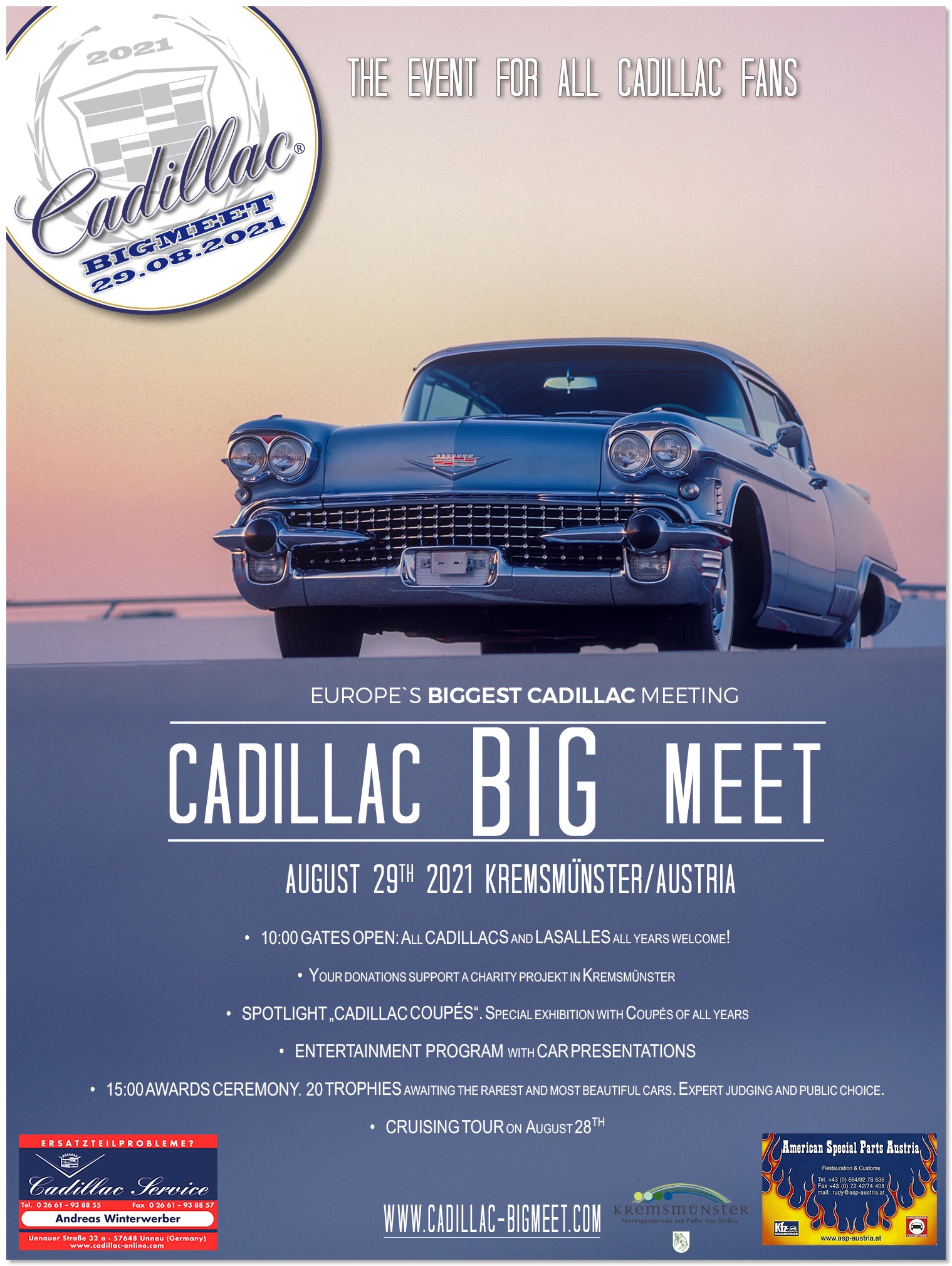 15 | 07 | 21 | 19:29 | Filed in:
Video
The
Cadillac BIG Meet
Team came together for testing this years
driving tour for the Cadillac BIG Meet in Kremsmünster
. I had a camera with me and did a short video of our test drive which you can see below. I do not have my cars registered this year yet as I have too much work at the moment to be able to play with my cars, but I had some great rides in my friends cars :-)
A couple of years ago
I unfortunately had to sell
my low mileage all original, highly optioned, bucket seat
1966 Cadillac Coupe de Ville.
The car went to a good home to Berlin to a friend of mine. A few car trades later and through a great great friend of mine the car somehow found its way back to me! I sold it when it had 22.500 miles on the clock and a few days ago on my birthday I got the Bill of Sale for it. I will pick it up soon and bring it back to its old/new home! You can
see the details of my car here.