Here is our annual Season's Greeting card. This year with the 1966 Cadillac and my lovely family.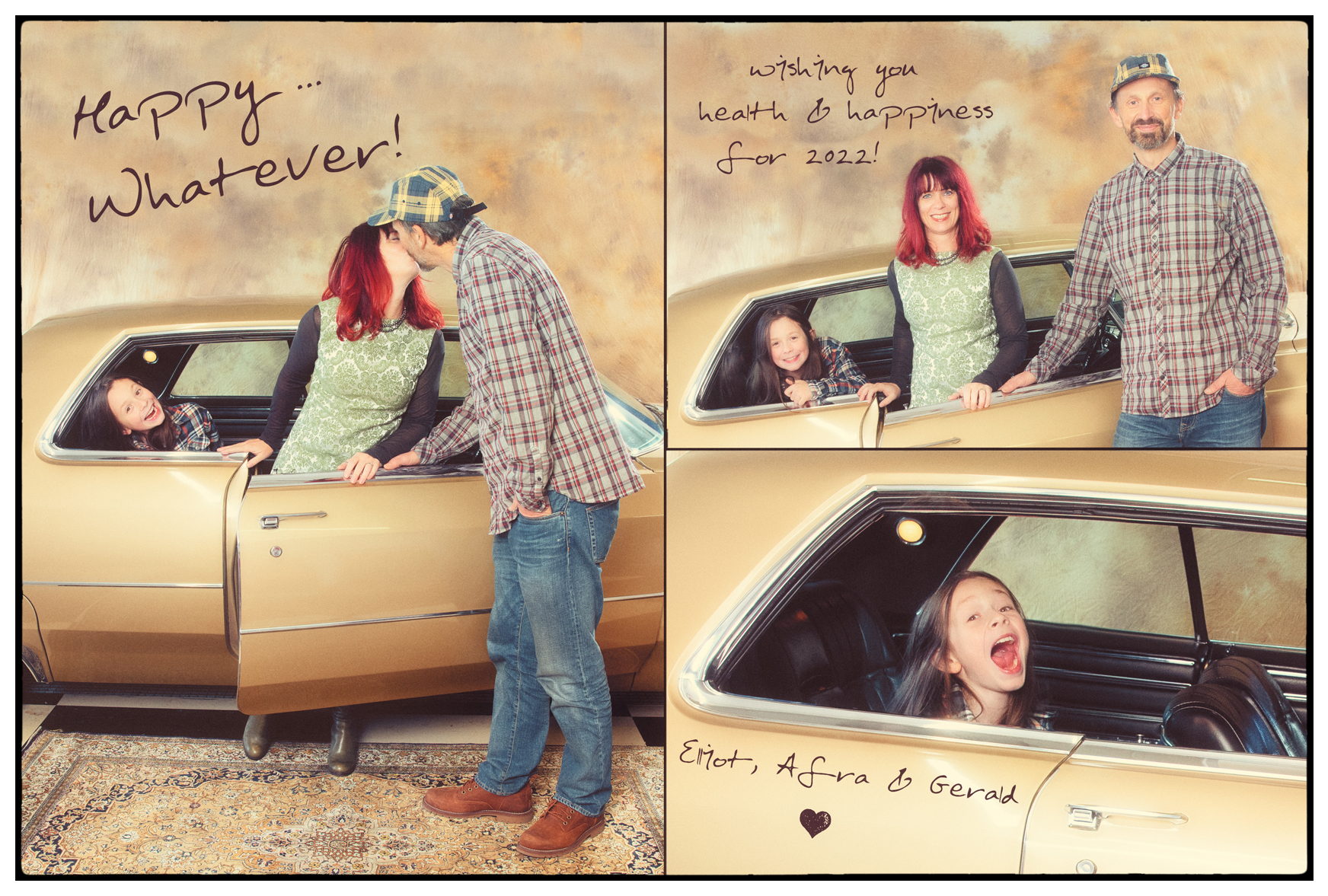 I am planning to clean up the undercarriage of my 66 Coupe deVille during the long winter months. The car is in fantastic condition. There is still the original undercoating on the car. In areas where it was not applied there is some slight surface rust which I would like to remove and conserve everything.
To make the car perfect again I will also
dry ice blast the undercarriage
and totally clean it up like I did on my
74
and the
Roadmaster
to preserve it as good as possible.
Today I started to brush some of the surface rust away. After that I will apply some rust remover.
I took some "before" pictures and a video.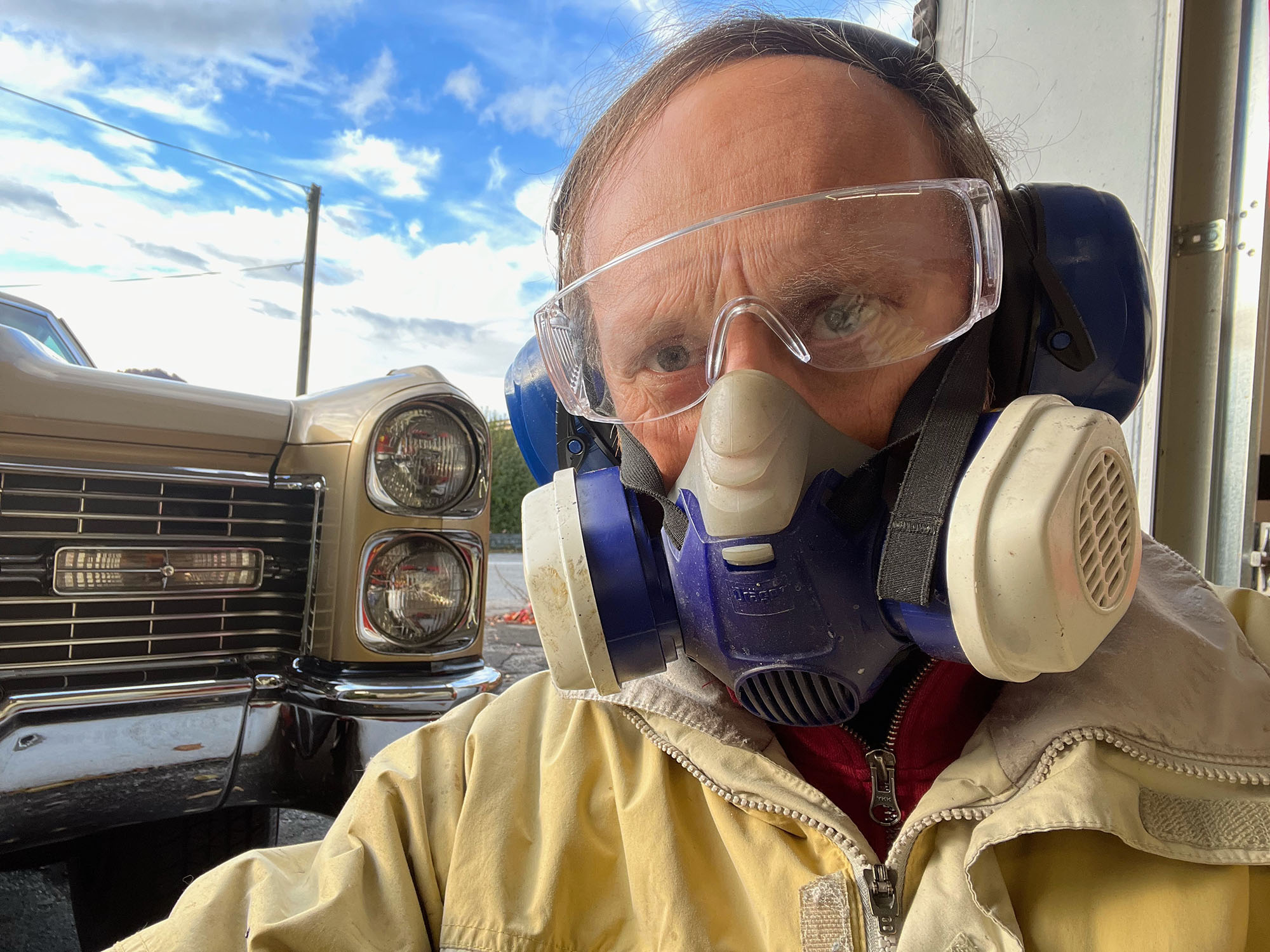 It will be a long and dirty job…
READ MORE...
31 | 10 | 21 | 15:13 | Filed in:
Various
2021has been a very busy year for me in my job, but I am very glad that I had so much work and great clients in times like these.
I have to admit that my car activities were almost non existent until a week before the Cadillac BIG Meet.
I did not even drive all of my cars this year - one did not even leave the garage… BUT…
CONTINUE READING BY CLICKING HERE
The 58 Eldorado
The 71 Lincoln
The 78 Eldorado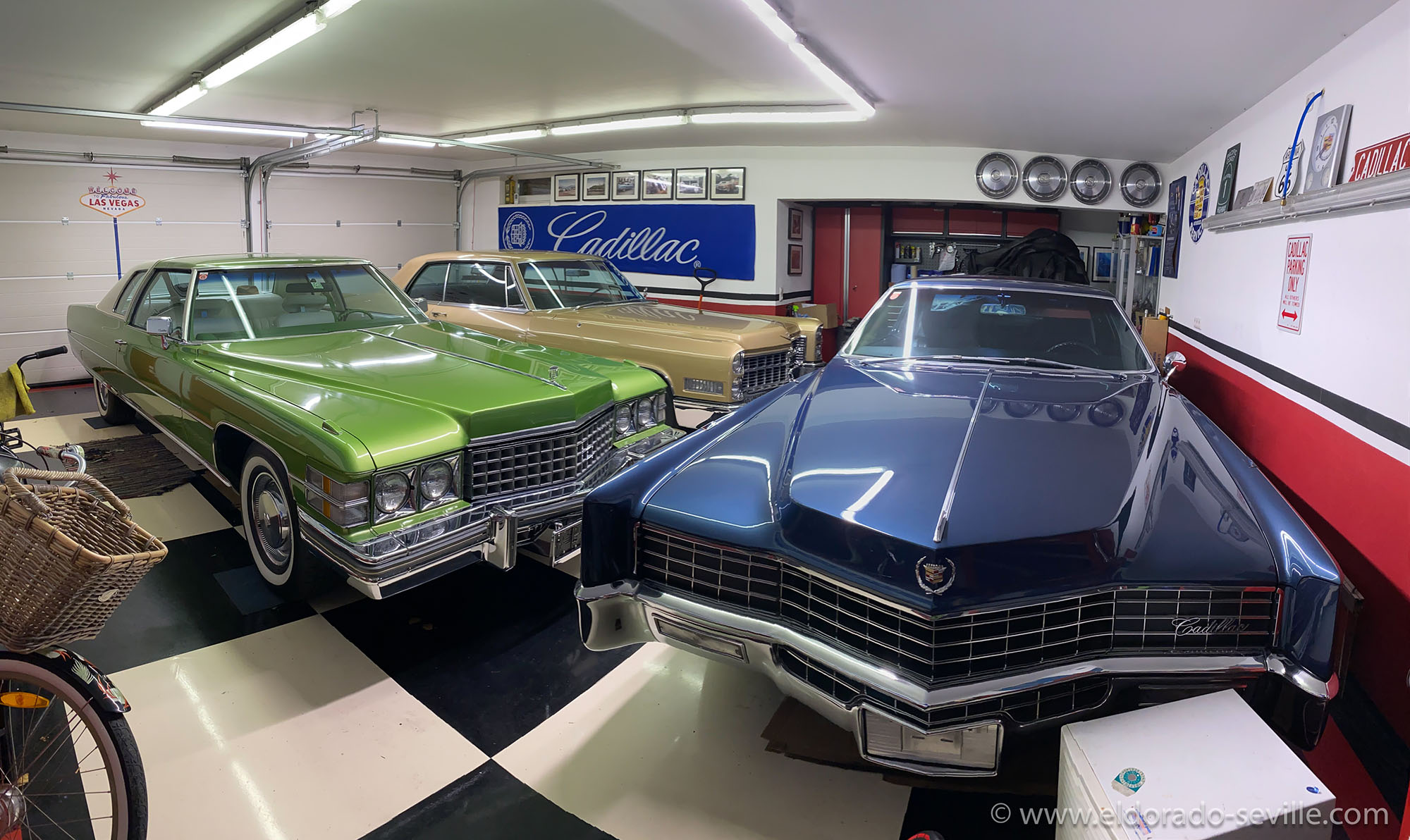 The cars in my home garage are ready for winter as well…
READ MORE...
My Roadmaster lost its garage space in my dehumidified garages and now has to spend winter in my old, uninsulated garage which can get a little humid during the winter months. To make sure it will stay dry, I bought a "Permabag" which seals the car from the outside. It works with BIG desiccant cylinders which will keep the car dry and which can be used multiple times by simply drying in the oven for 3-4 hours every 3-4 months. I took a short video of the procedure, it took me a while to get it into the bag…
Here is a short time-lapse video of putting the car in.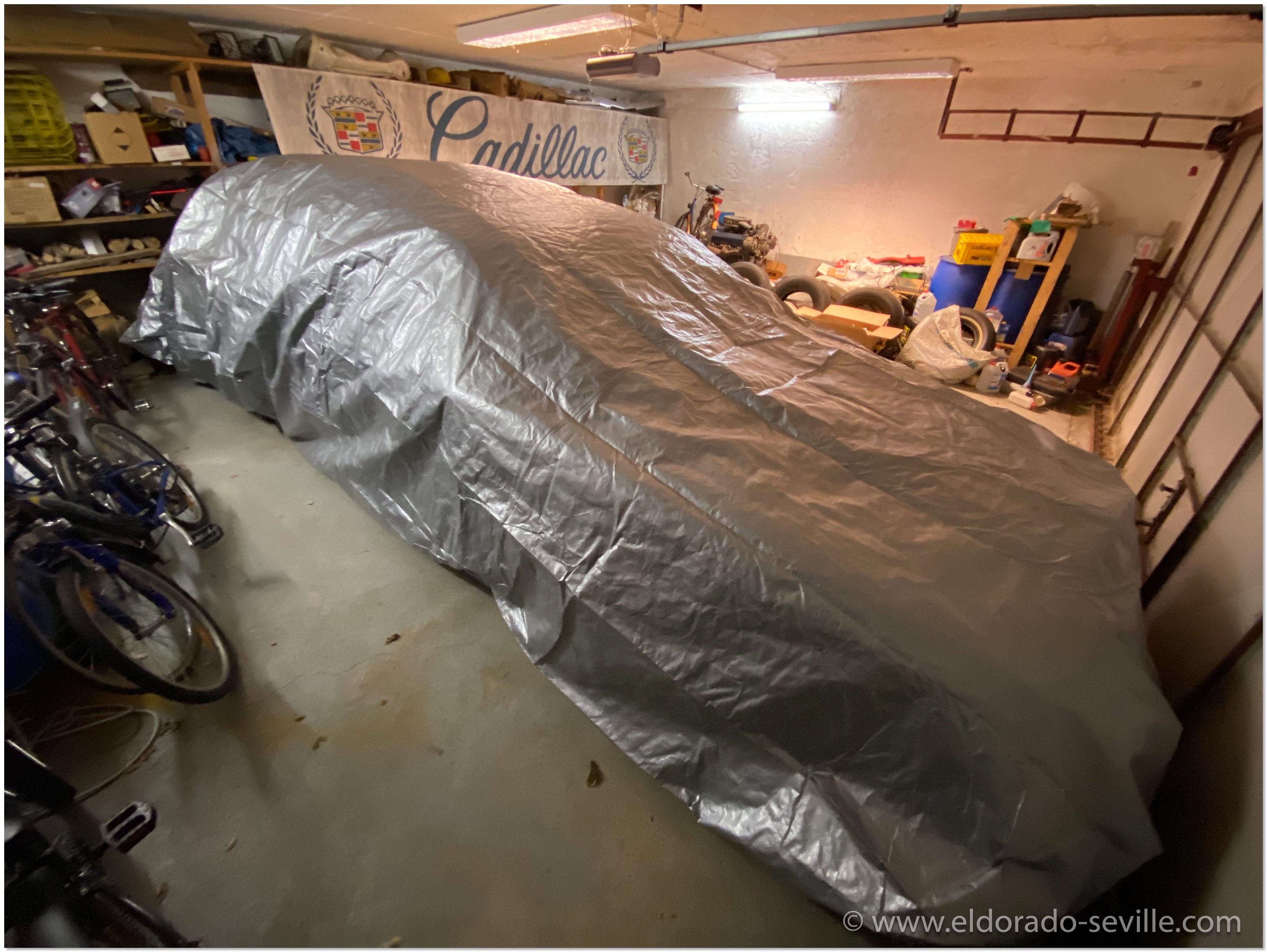 The Roadmaster is in the bag for the winter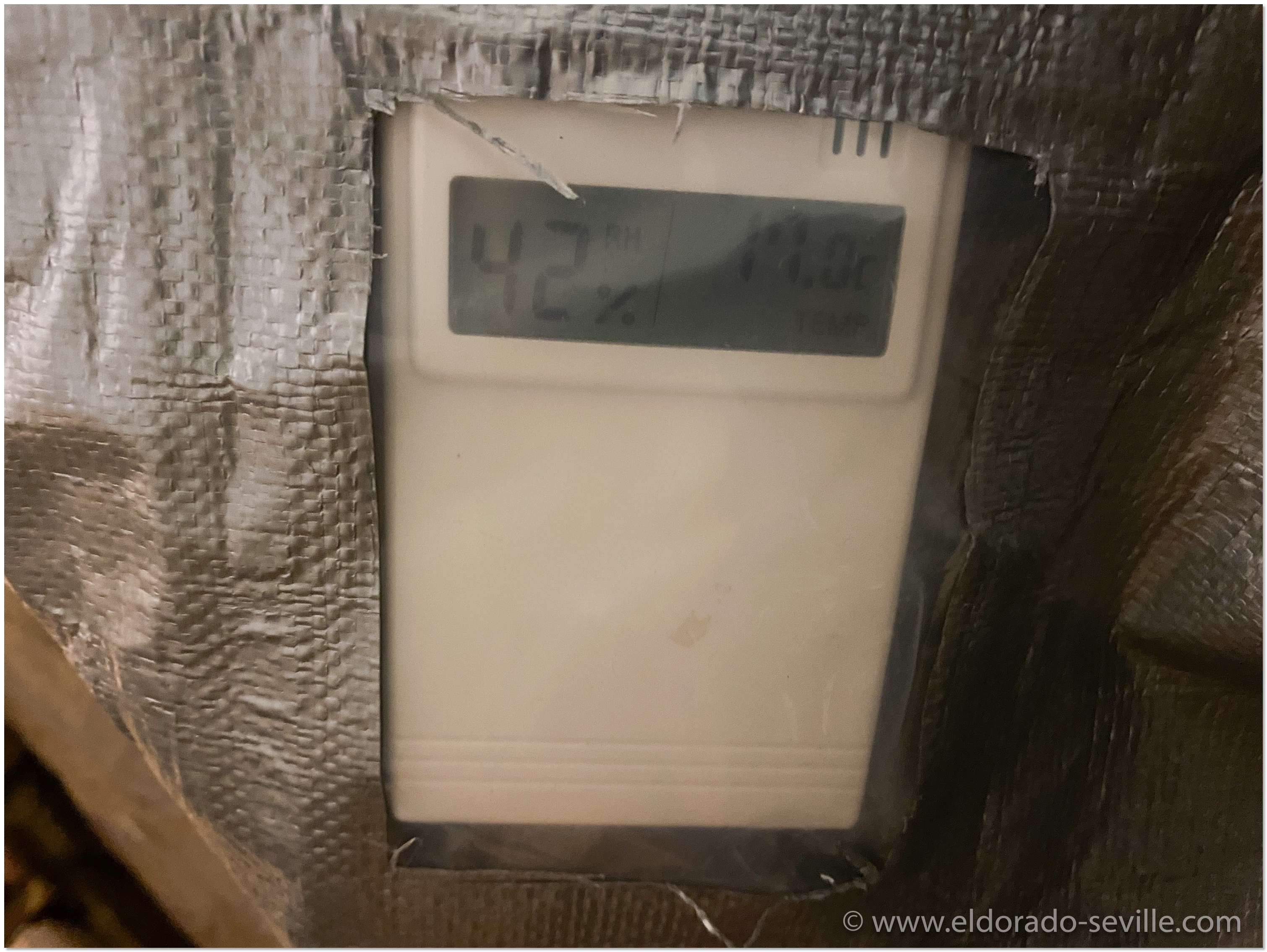 Humidity inside the bag should stay below or around 50% -this is controlled by a hygrometer.
STAMP MODELS is now selling a limited edition 1974 Cadillac Coupe deVille in Persian Lime in 1/43 scale. As it is identical to my car, I immediately had to grab one.
Check your local dealer if you are interested in buying one as well!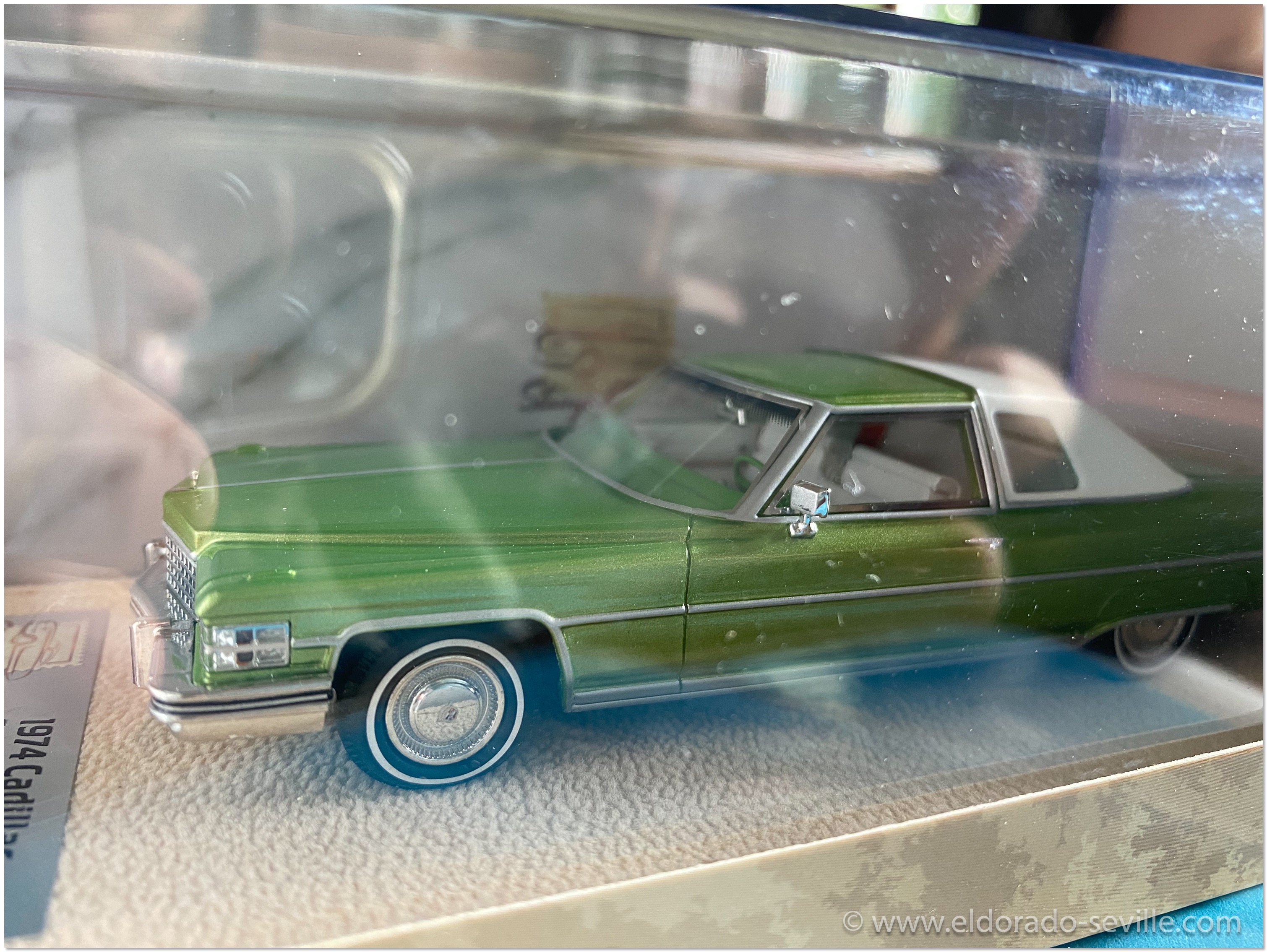 I normally NEVER drive any of my cars in rain and they never get wet. Last weekend was the only exception as I attended the Cadillac BIG Meet with my 74 Cadillac. It basically rained all the time from Friday to Sunday and the car got really soaked.
It took me a while to get everything cleaned up
- especially the undercarriage needed a lot of work to shine again. After a couple of hours of elbow grease everything is dry and clean again.
I used compressed air to blow out all the water hiding around the vinyl top
- a very important step!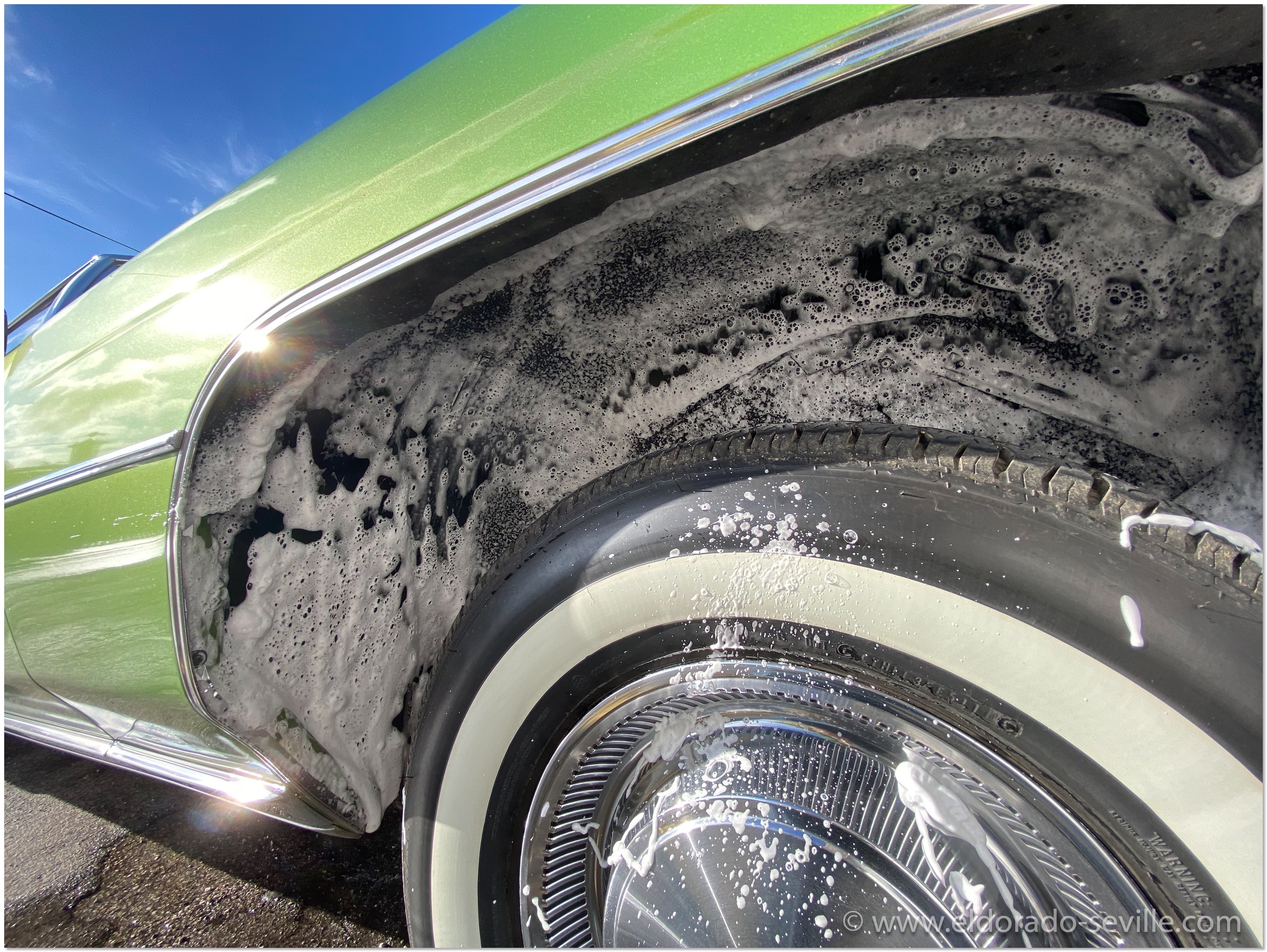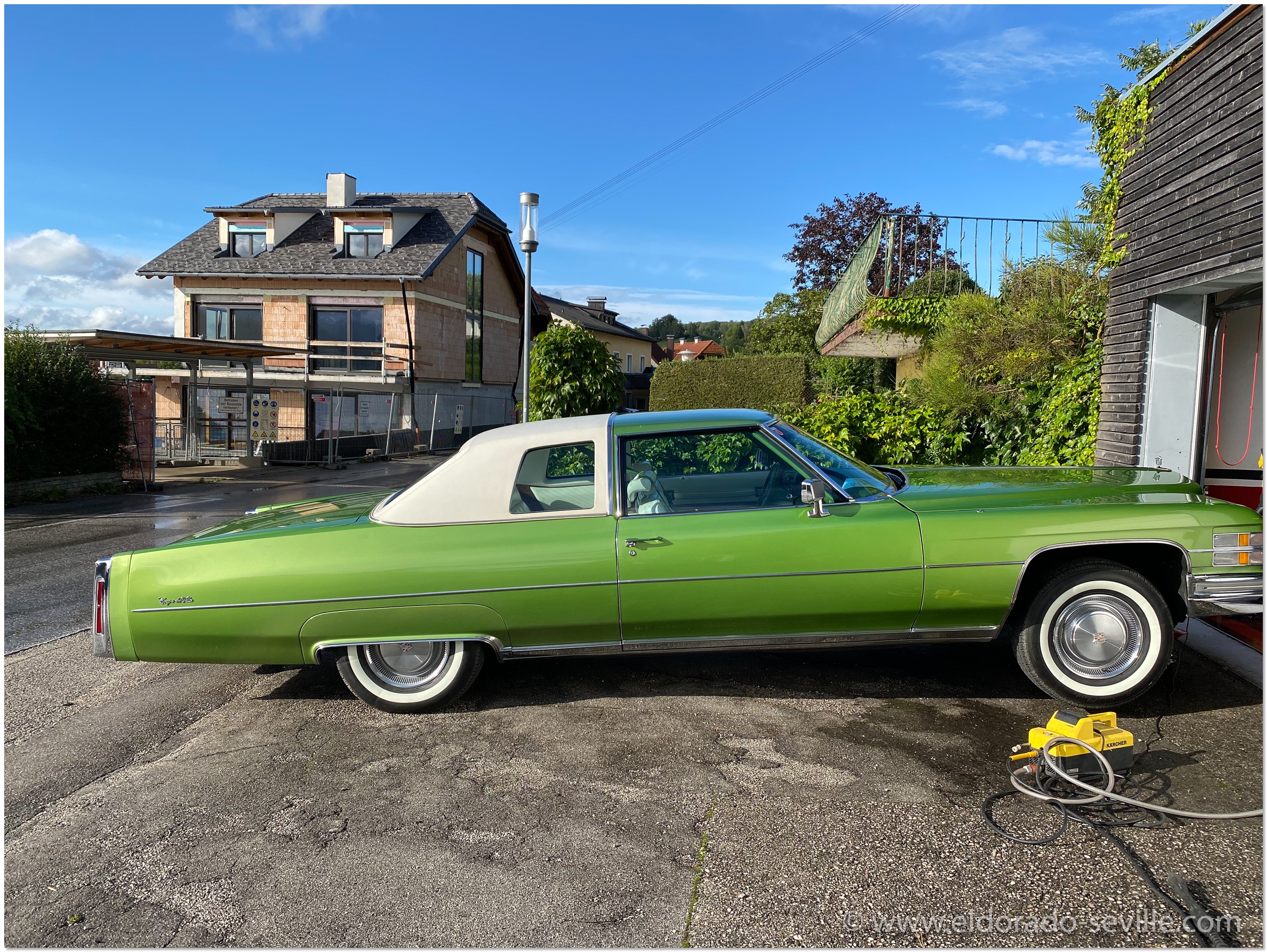 I
am part of the Cadillac BIG Meet organisation team and we had a great 2021 meeting despite the bad weather
and all COVID regulations. Only 80 Cadillacs attended this year as it was raining almost the whole weekend with some sunny spells.
My job in the team is to do all promotion work, including
the CBM website
. Together with my wife we usually do all the photographic and video work during the event and I'm also in the judging team for the awards.
This year we focused on shooting a new movie
and produce a lot of video material for future promotion material about the event. Our friend Christian was kind enough to do the photographic work for us this year.
A huge picture gallery is
now available here
- thanks to Christian Doerk for providing these stunning images!
Here is the official 2021 Cadillac BIG Meet Aftermovie my wife and I produced:
Make sure to watch in HD!
2 TV stations aired reports about the Cadillac BIG Meet 2021 which we also provided film material for

A TV report I produced for TV1


My colleagues from Servus TV also had a feature.
A few days ago I was interviewed for a local newspaper about my Cadillac collection and especially about my 67 Eldorado.
The article was published today and came out really nicely.
My dear wife
shot all the pictures for the paper during a quick photo shooting.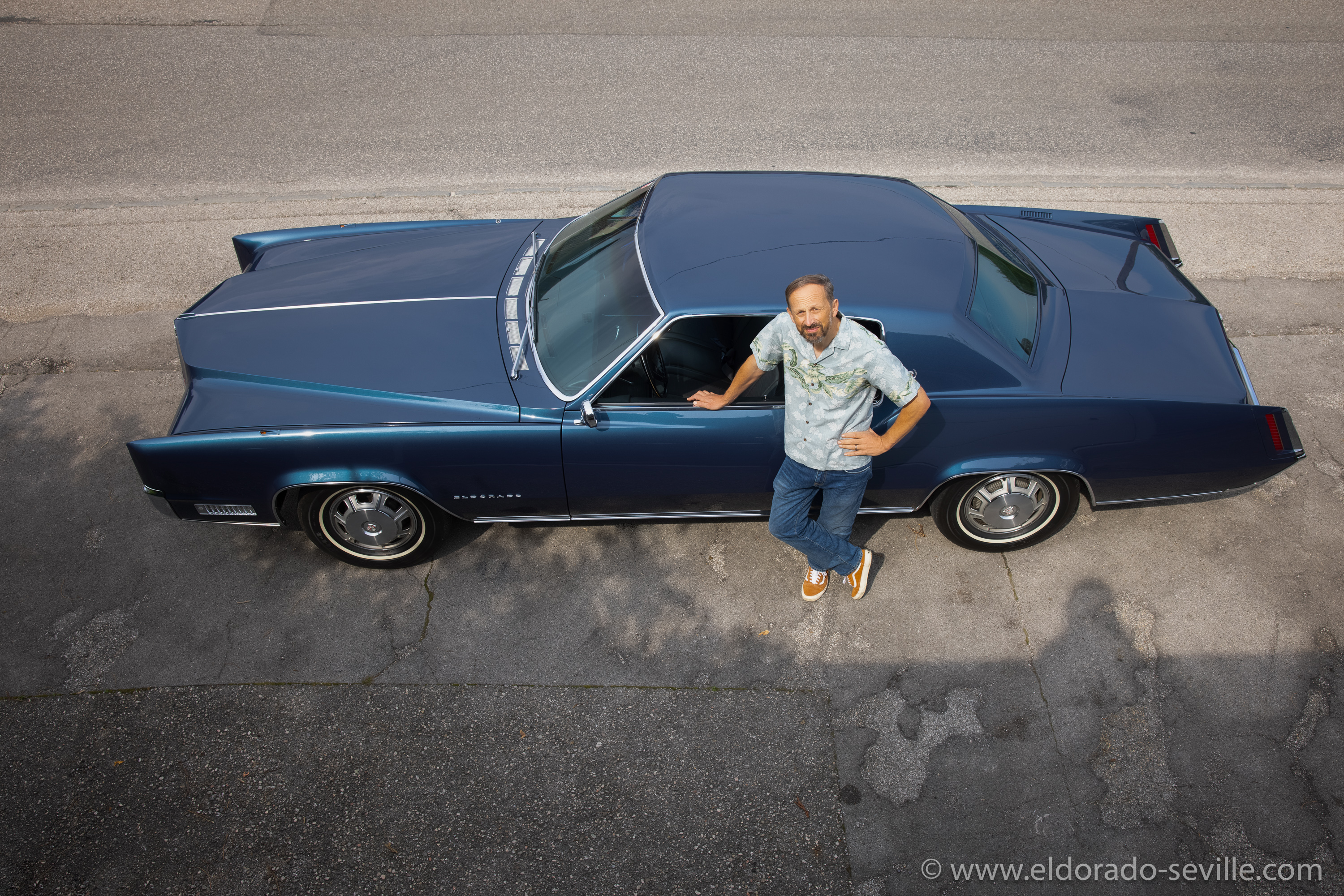 The Cadillac BIG Meet is just around the corner.
I will spend the next few days in my garage to clean my 74. Looking forward to a great meeting - despite a terrible weather forecast… The 74 will be perfectly detailed for the meeting as always - inside and out.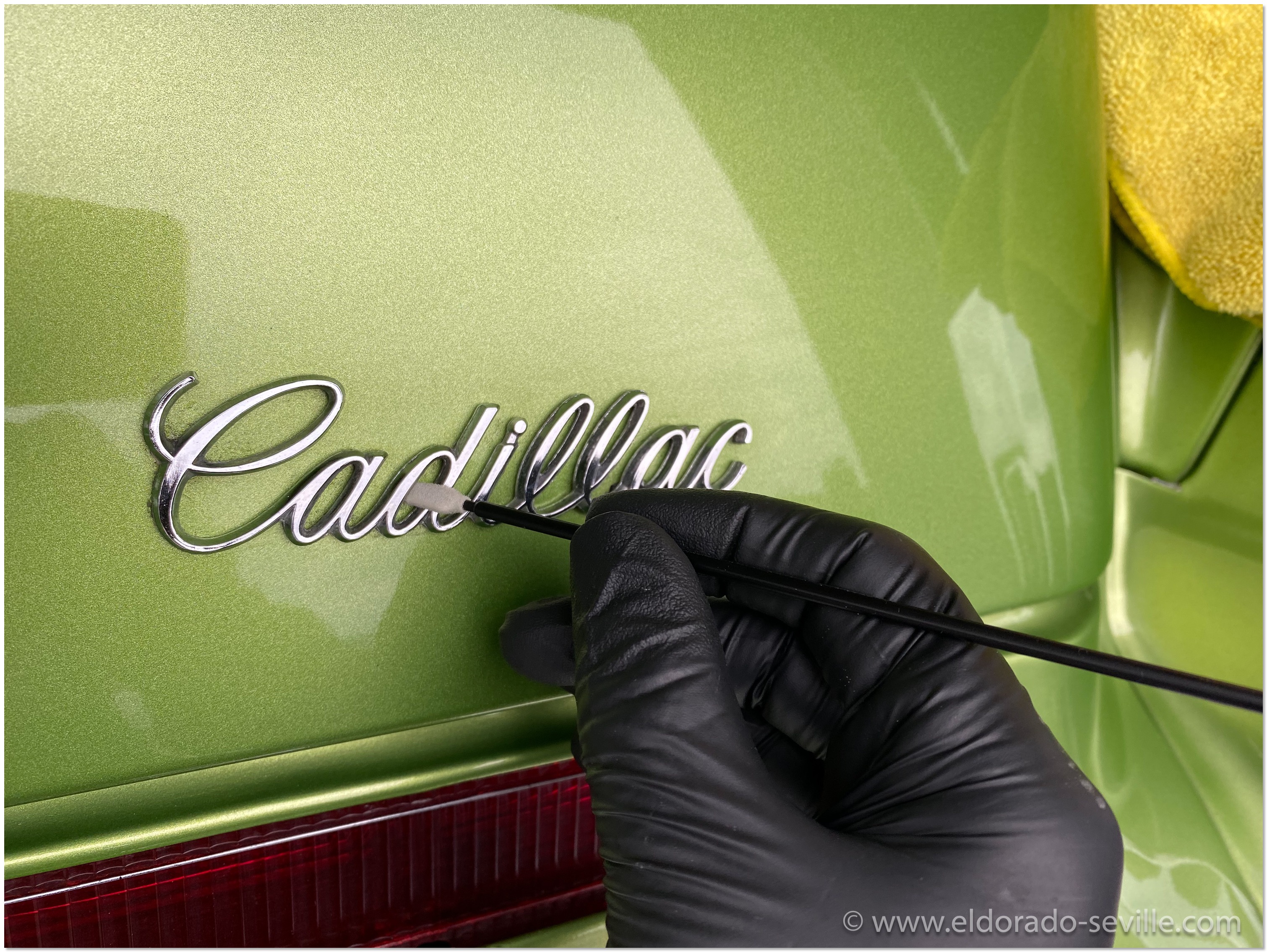 Details matter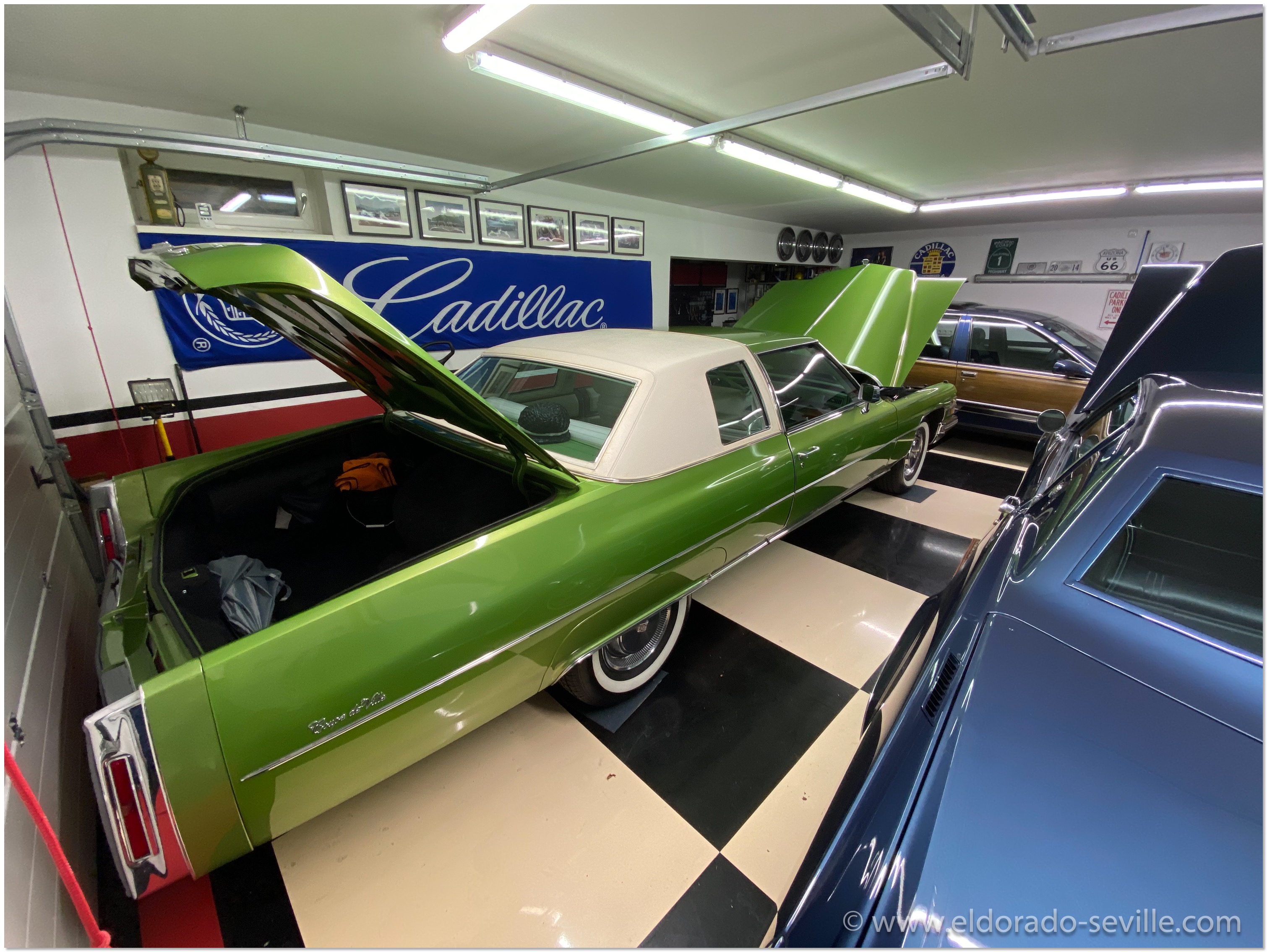 A few years ago
I sold my awesome, low mileage, all original 1966 to a friend.
I always regretted that I sold it, but I did not have any other option back then.
Through a couple of car trades within my Cadillac friend community, the car became available again, and my dear friend Georg helped me to get it back.
I can't thank Georg enough - without him I would have never gotten the car back!
Today was the day to pick it up at my Georgs garage and drive it home, although I do not really have enough garage space anymore…
READ MORE!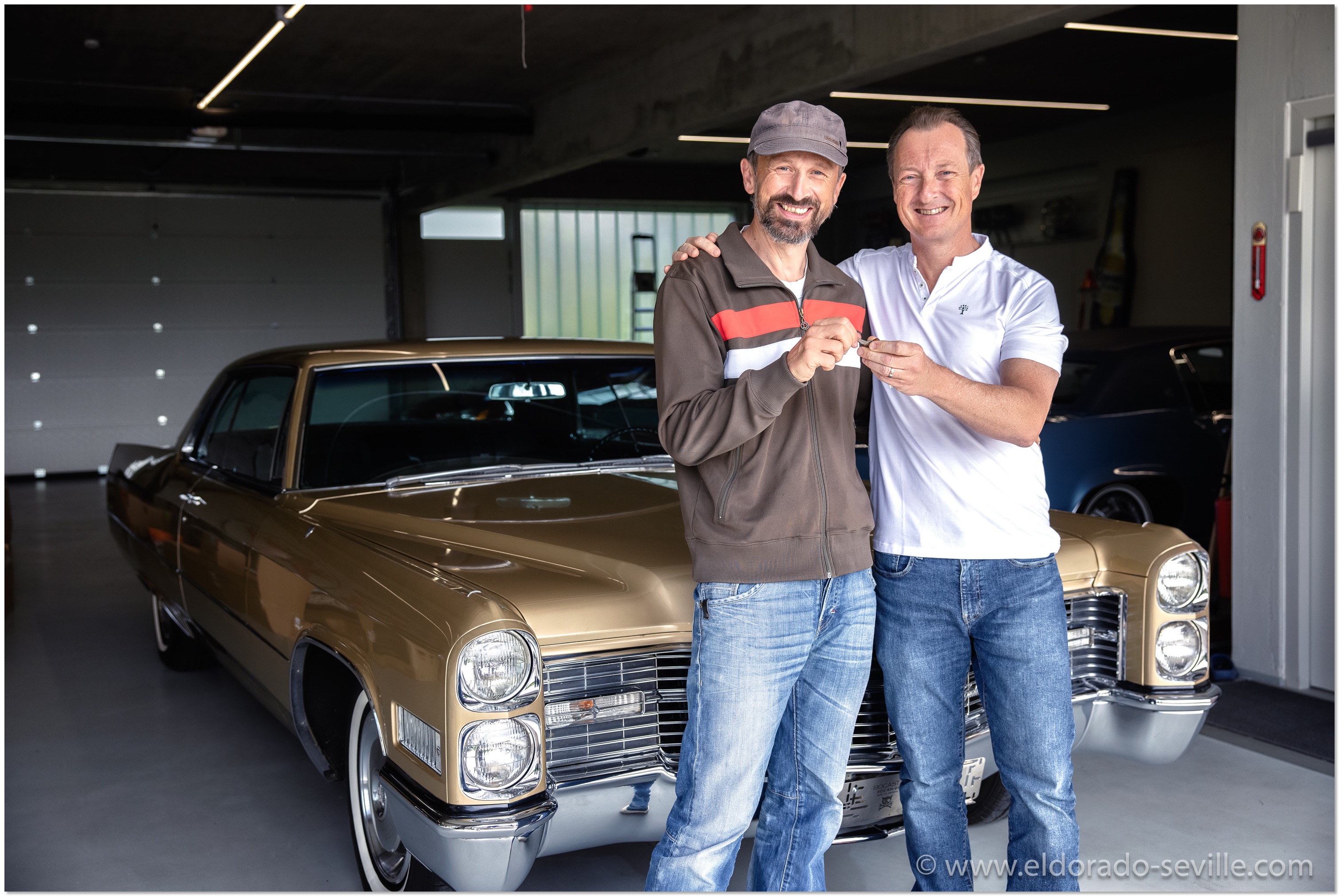 Taking over the keys - THANKS MY FRIEND!!!!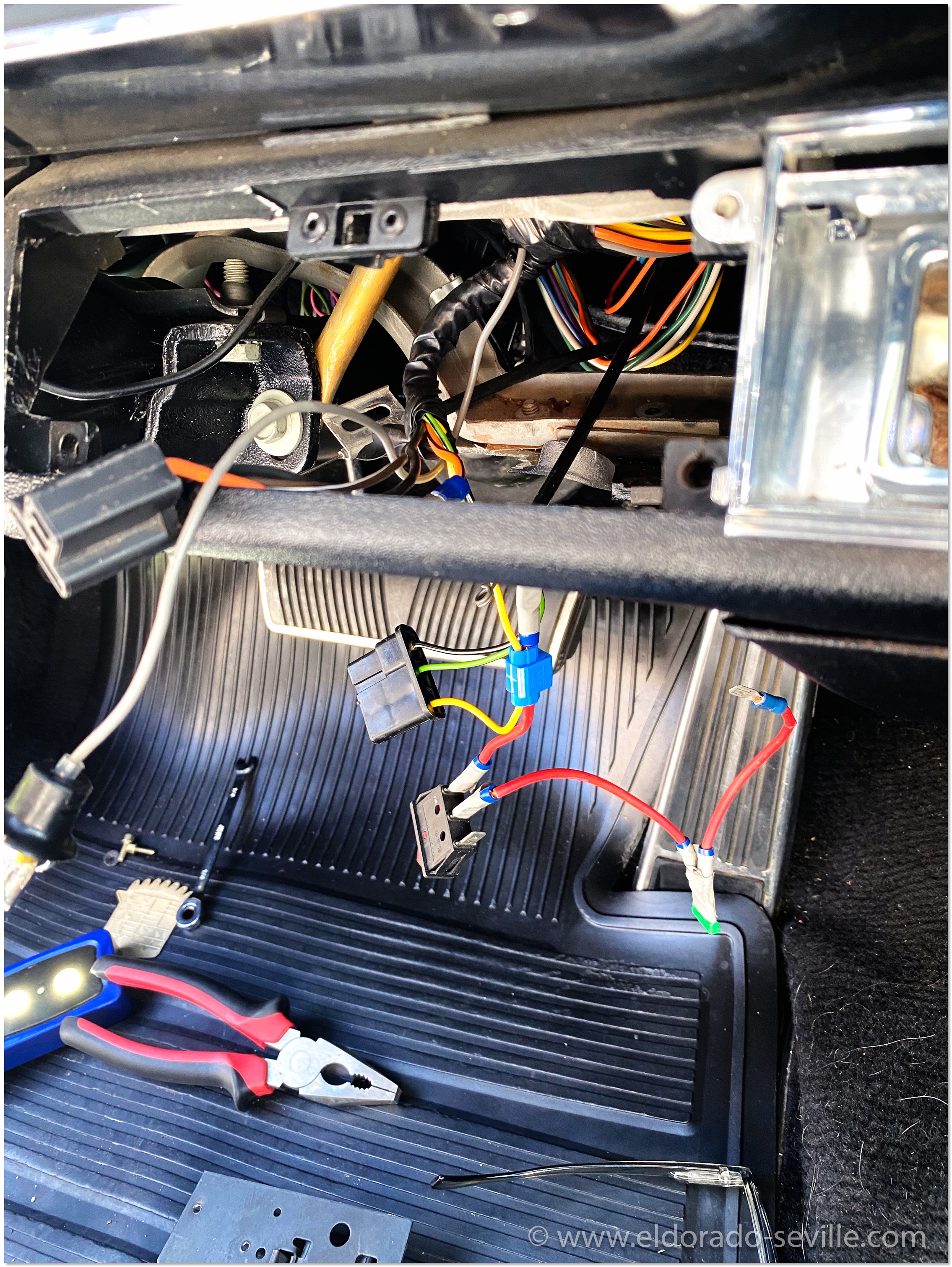 This is how the shop messed up the ATC system of the car… I reversed everything back to original!
READ MORE...
We trying our best to make the Cadillac BIG Meet 2021 happen. There are still a few Covid restrictions we have to deal with.
The Cadillac BIG Meet is Europe´s biggest Cadillac meeting and already had to be postponed from 2020 to 2021. I hope to see you on August 29th in Kremsmünster Austria.
You can find all the latest info about the meeting on the Cadillac BIG Meet Website.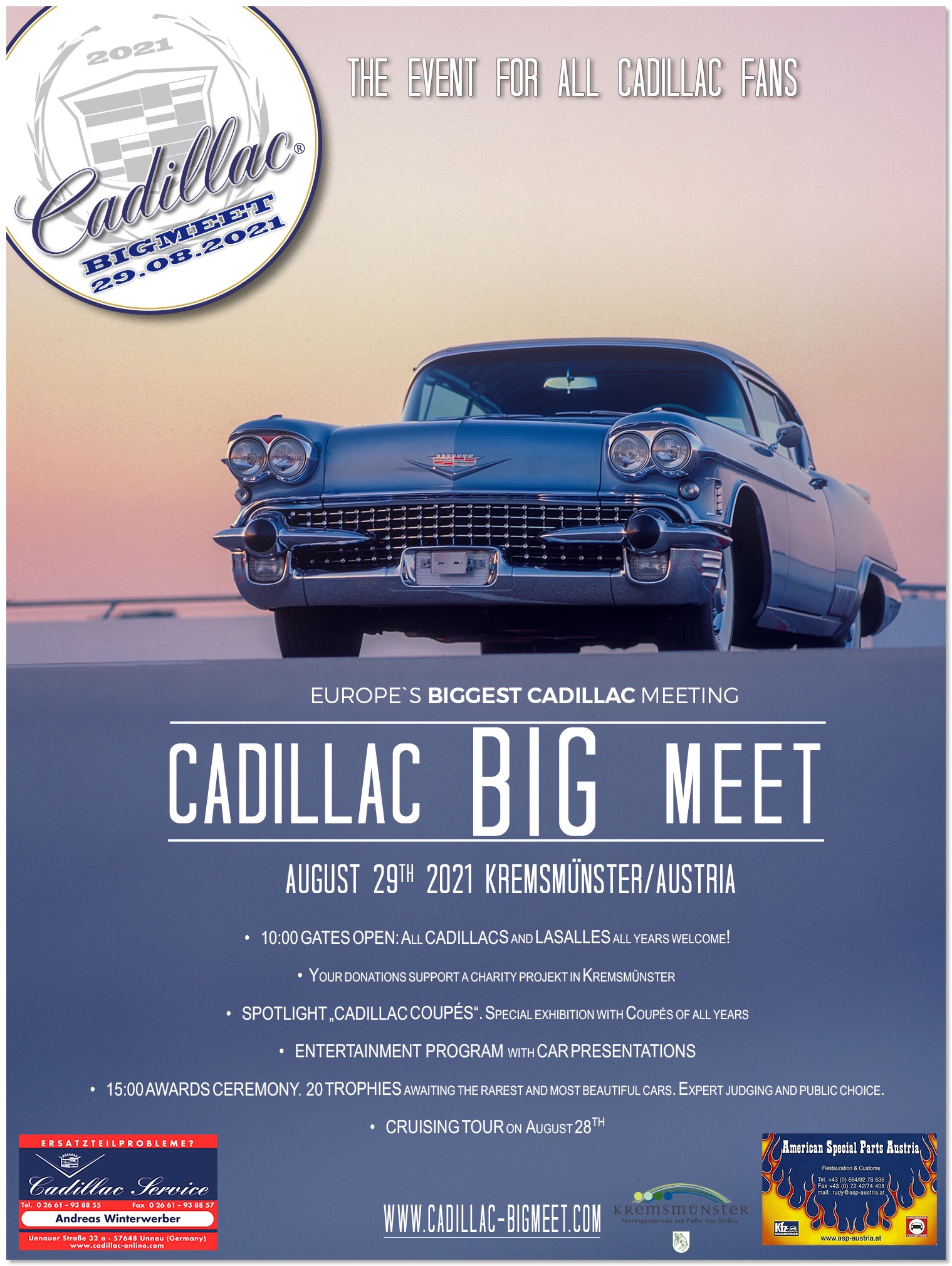 15 | 07 | 21 | 19:29 | Filed in:
Video
The
Cadillac BIG Meet
Team came together for testing this years
driving tour for the Cadillac BIG Meet in Kremsmünster
. I had a camera with me and did a short video of our test drive which you can see below. I do not have my cars registered this year yet as I have too much work at the moment to be able to play with my cars, but I had some great rides in my friends cars :-)
A couple of years ago
I unfortunately had to sell
my low mileage all original, highly optioned, bucket seat
1966 Cadillac Coupe de Ville.
The car went to a good home to Berlin to a friend of mine. A few car trades later and through a great great friend of mine the car somehow found its way back to me! I sold it when it had 22.500 miles on the clock and a few days ago on my birthday I got the Bill of Sale for it. I will pick it up soon and bring it back to its old/new home! You can
see the details of my car here.