I woke up the 58 Eldorado Seville from its winter hibernation and when I went through all the switches and options I noticed that the front of the seat would neither move up nor down. The motor was running but it did not move. I could see that the front adjuster with the solenoid would not engage.
First I suspected that the switch has a problem - so I took it apart. With a test light you can easily test its function. With a three way jumper wire you can simulate the switch as well at the switch connector. You can see the picture below from the shop manual and its described which terminals you have to connect together to get the desired movement. The shop manual is extremely helpful in diagnosing any seat related problem. Check it out below!
Everything was fine at the switch. So I checked the wires going to the solenoids. There is a plug underneath the switch and I checked the wires from there. Everything was ok there as well.
For some reason the mechanism still did not engage. The front actuator was repaired by the previous owner once, as there were some screws in there which originally were not used. I tightened them and suddenly it worked again when I almost wanted to give up and wanted to try to find a good used one from one of the Cadillac parts places.
I hope it will work now for a long time. The seat is fully adjustable again.
Below are some pictures from the shop manual which should be very helpful if you have power seat problems as well.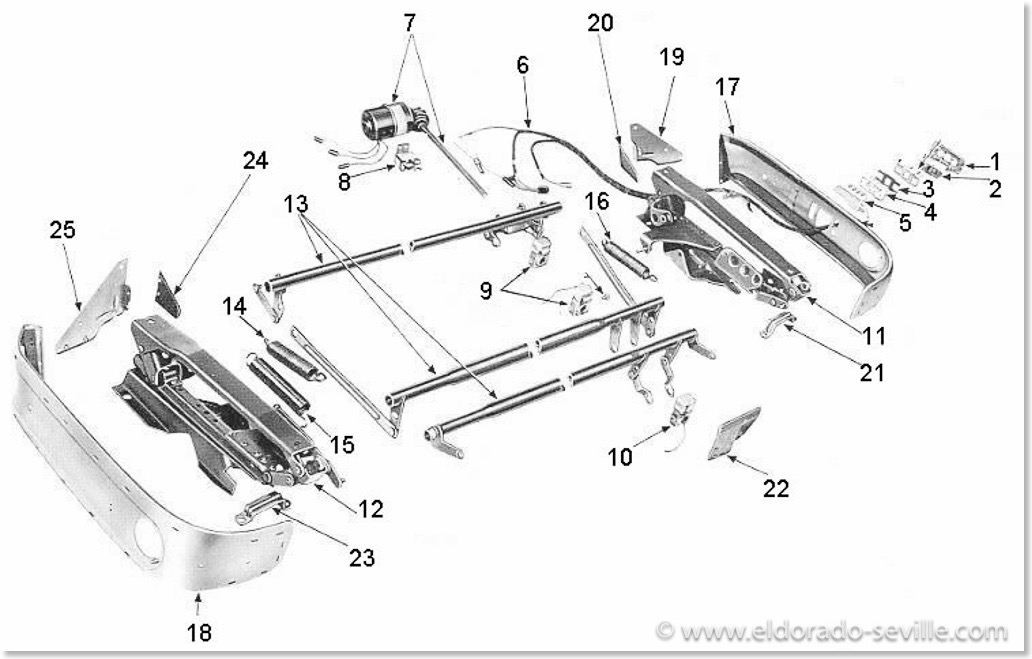 Six-way power seat diagram.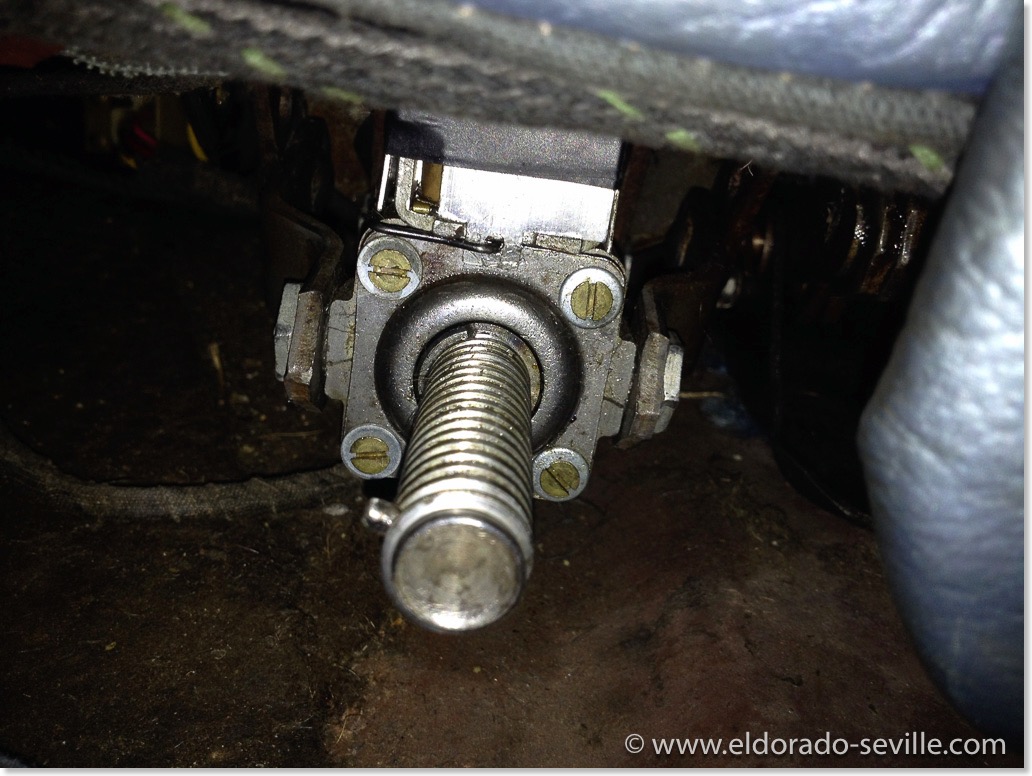 Thats the front actuator and solenoid which had a problem on my car. The mechanism did not engage for some unknown reason. Probably a bad internal contact or the mechanism was stuck somehow.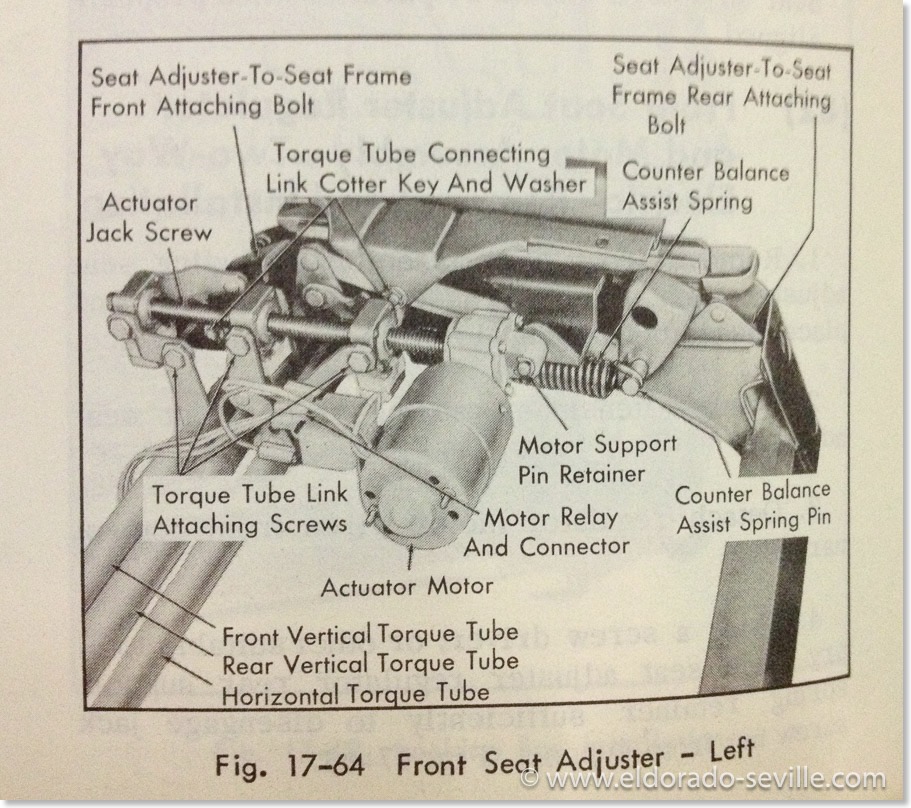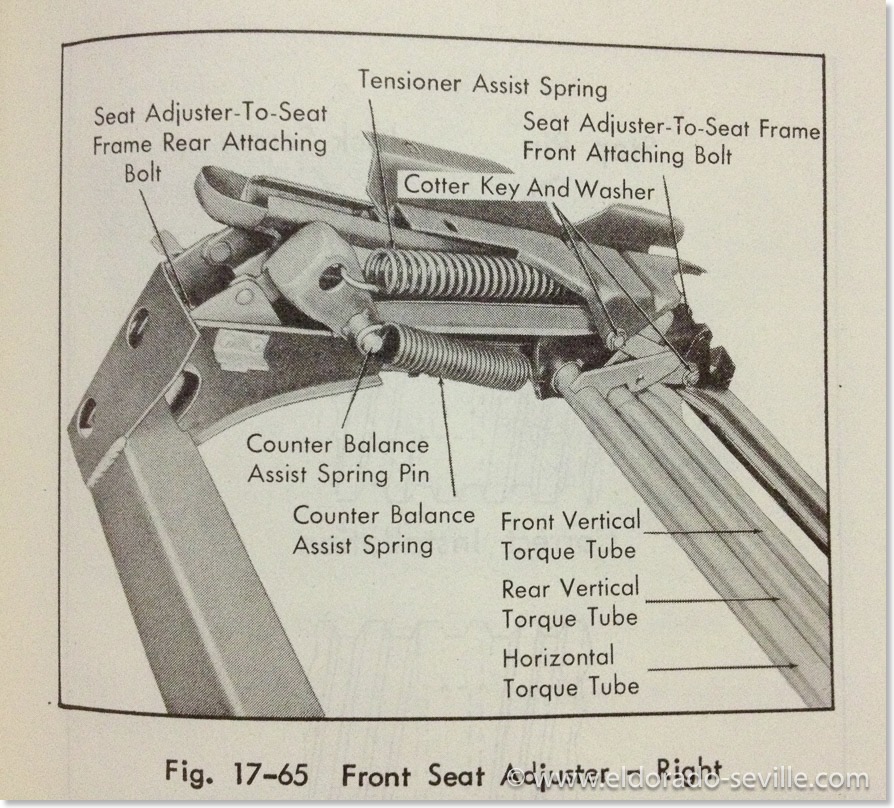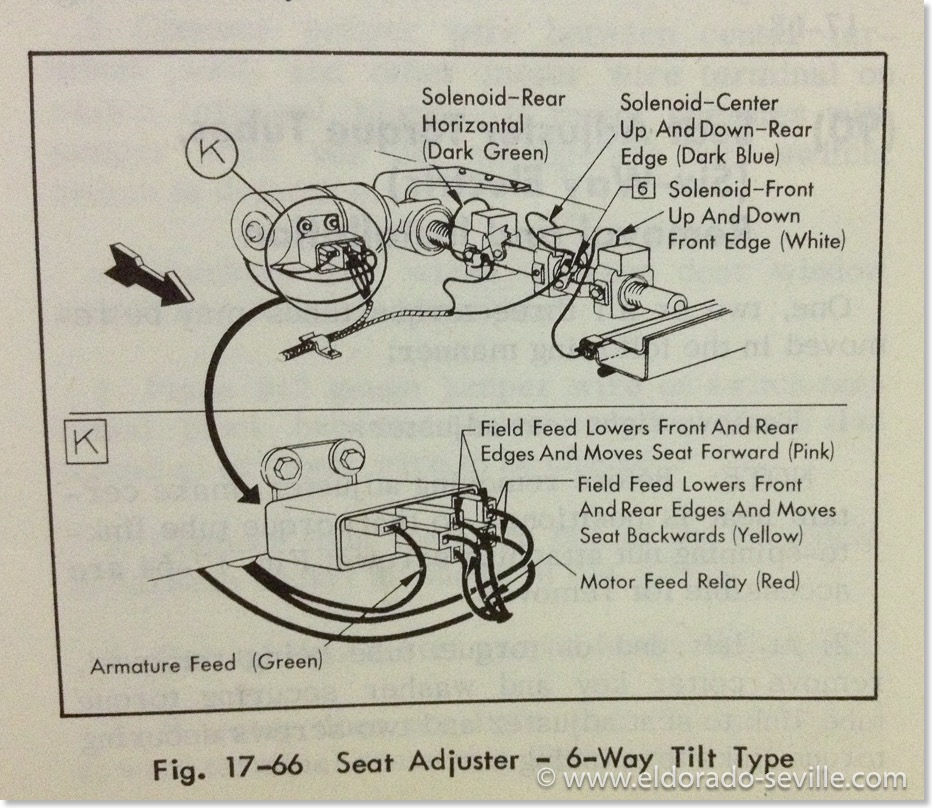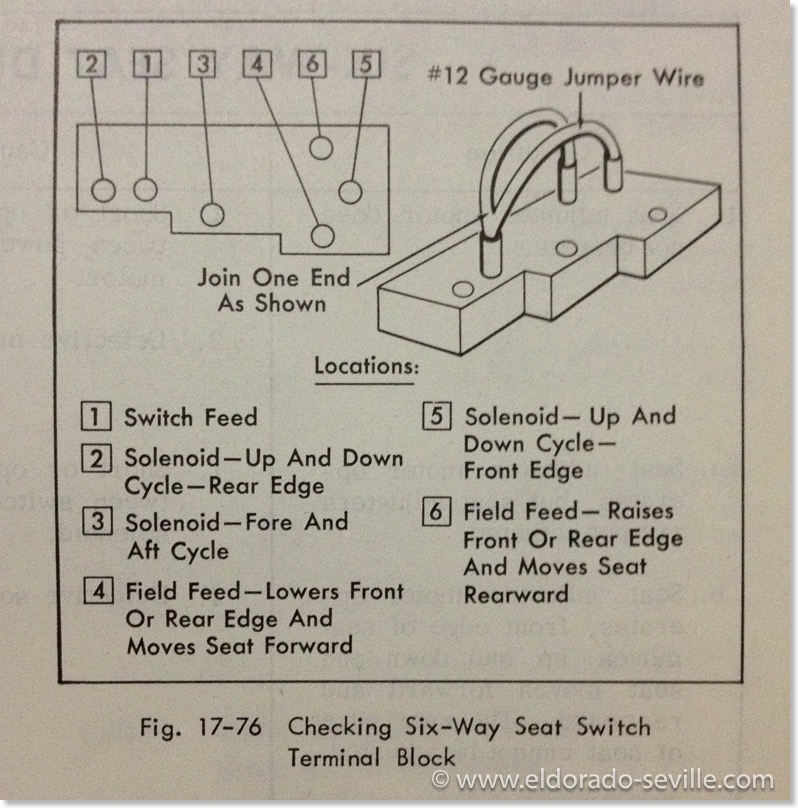 This 3 way jumper wire is very helpful to test the various functions and to rule out any problem with the switch.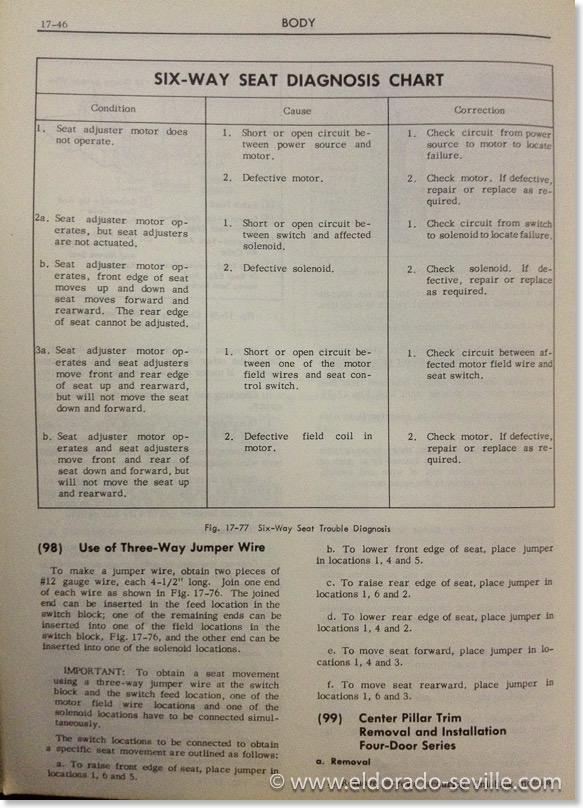 The procedure to test all the functions of the seat.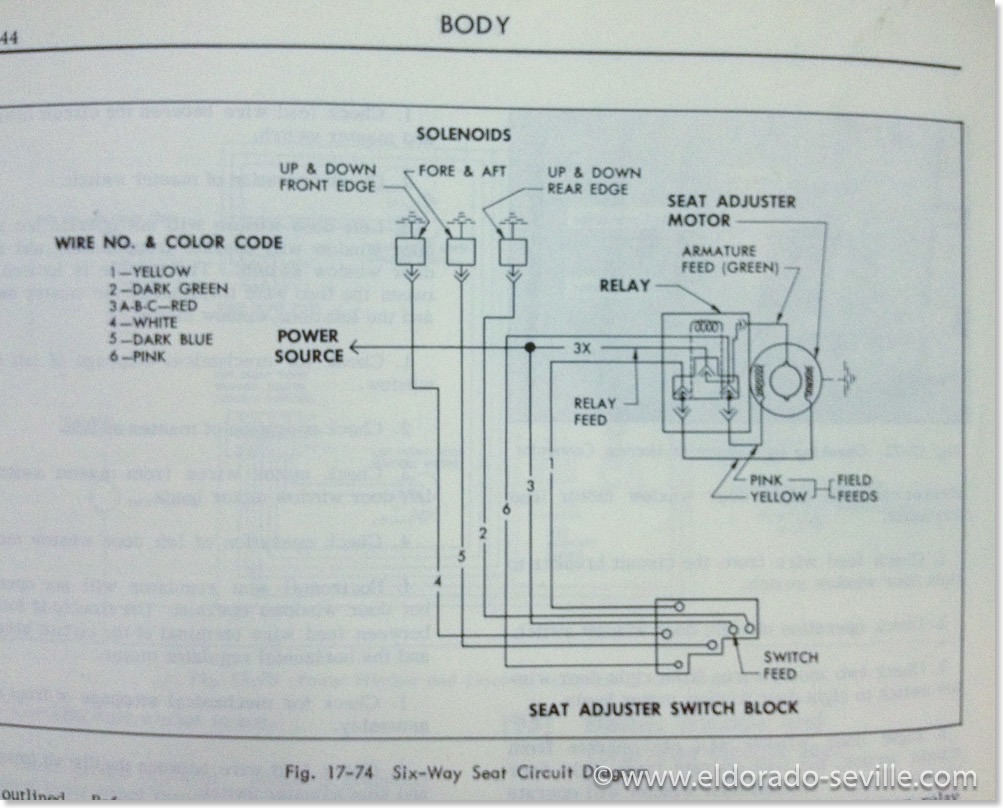 The 6 way power seat wiring diagram.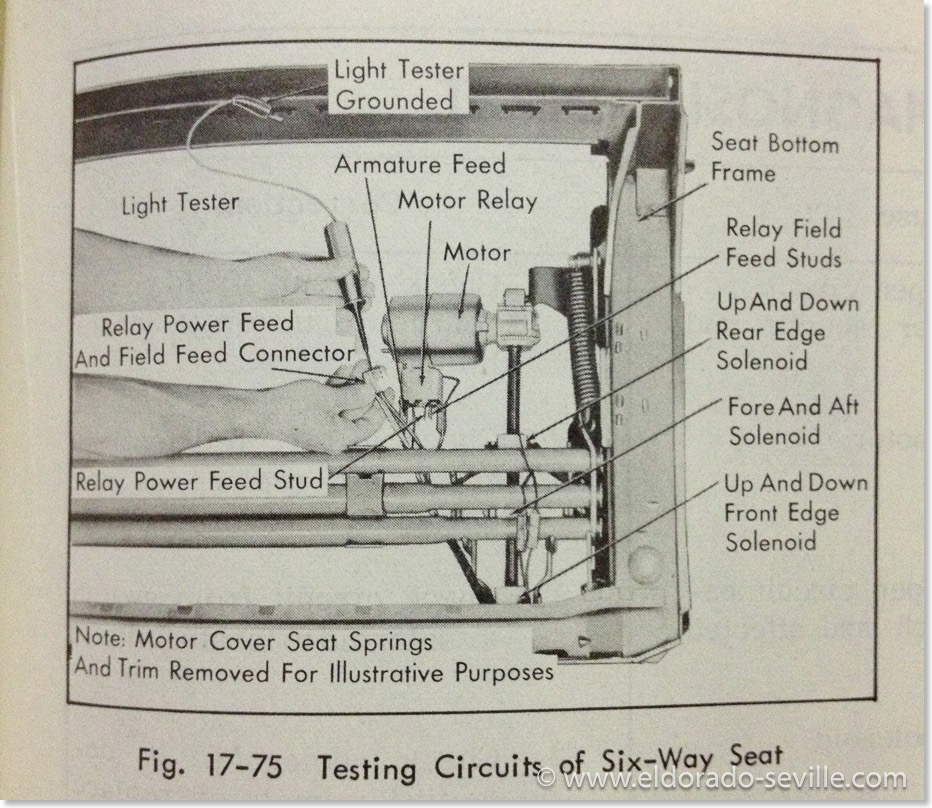 How to test the circuits.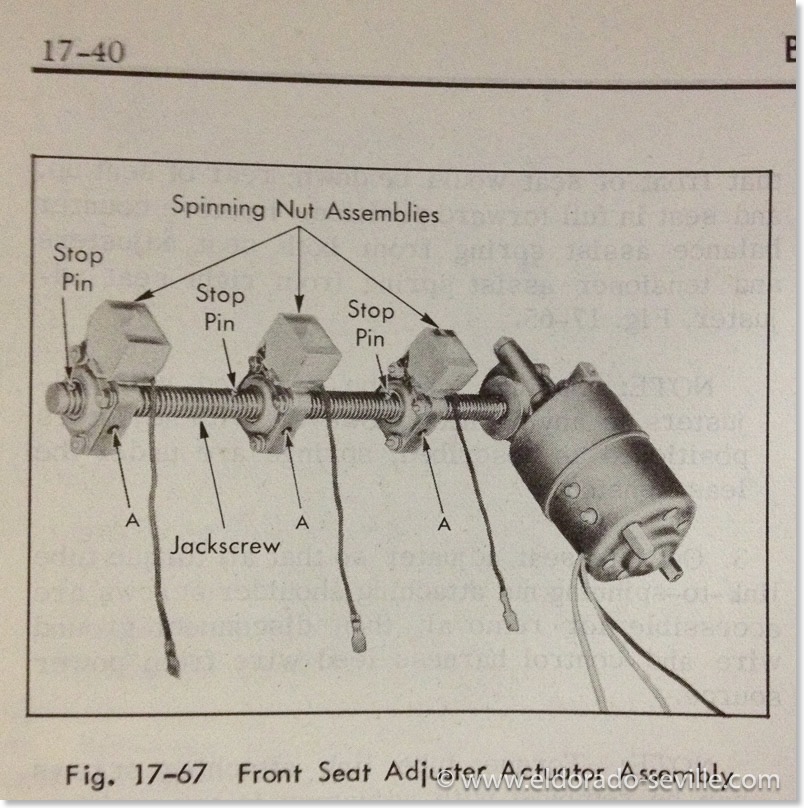 Front Seat Adjuster Actuator Assembly (1957 and 1958)