12 | 05 | 13 | 16:29 | Filed in:
Various
As my wife is a
professional photographer
and I sometimes work as her assistant, I had the pleasure to do a very special photo shooting with her for her portfolio. We shot our friend Bernds fantastic new Plymouth Hotrod which he had just finished. He also booked 2 attractive PinUp models to spice things up a little bit ;-)
The shooting was done in Bernds shop which is the cleanest shop I have ever seen. His paint work is spectacular.
The pictures came out great - below you can view one of them. The rest can be found on our
professional photographic website
.
Great car and pretty girls!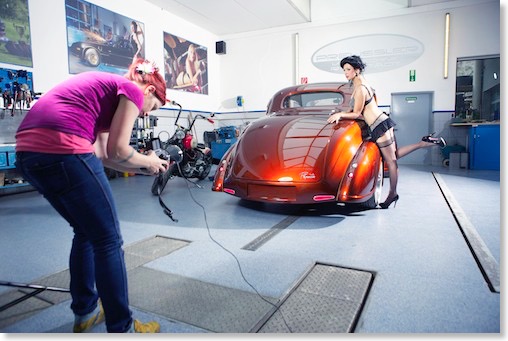 My wife Afra and the model at work with her good old Hasselblad 6x6 medium format camera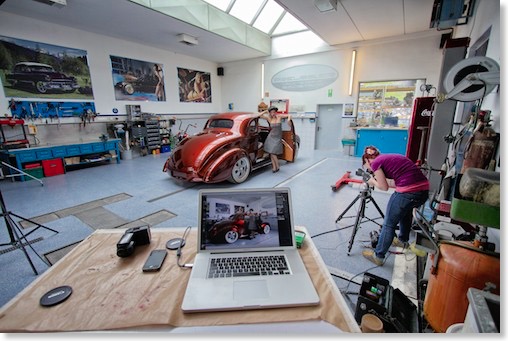 My wife and the model at work.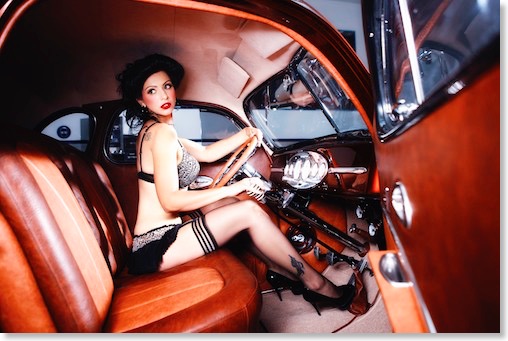 one of the resulting pictures
My Mark III is back home after it spent a while at
Toms Club
in Germany. Tom Witzel took care of my roof repair as the car was
damaged during the shipment from the USA on the truck
.
Tomsclub has a great restoration service and besides the Cavalry Twill roof repair they also did some other work on the car like repairing the carburetor base plate, adjusting the ignition and other little tune-up things. The quality of their work is exceptional.
My Mark III made the 400 Mile trip home without a problem and turned out to be pretty fuel efficient on the highway at a steady 65mph. It averaged 21 mpg - which is really good for such a car.
Tom Witzel is famous for his awesome collection of the finest Cadillacs and Lincolns. If you want to buy the best of the best low mileage cars you should check him out. He really has the finest cars available. They of course are not cheap on the first look - but worth every cent in my opinion. Tom gave me a tour through his inventory and I was just blown away by his cars. I did not take many pictures - below are a few: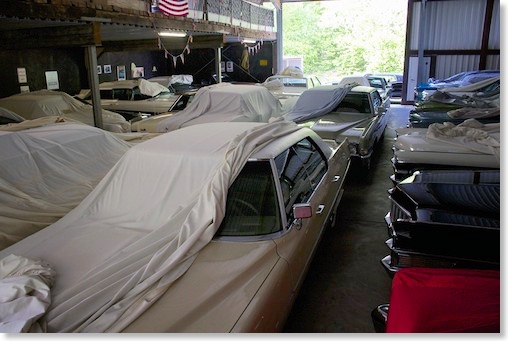 A part of Tomsclub inventory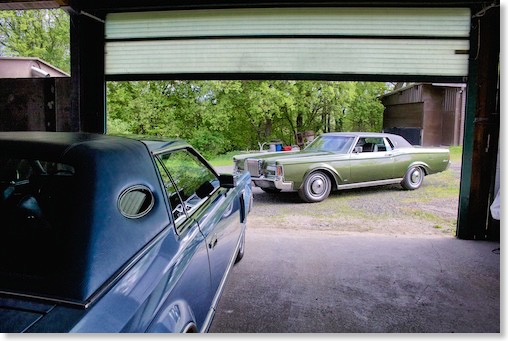 A fantastic 1971 Lincoln Mark III and a 1977 Mark V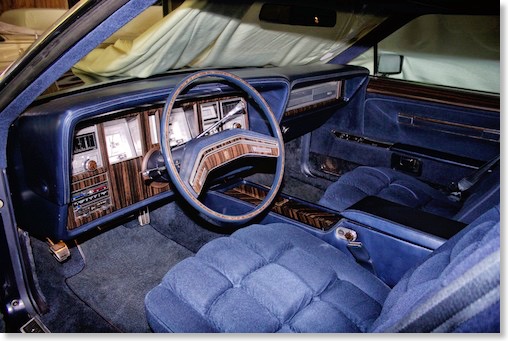 A spectacular super low mileage 1979 Mark V - only 4.500 Miles!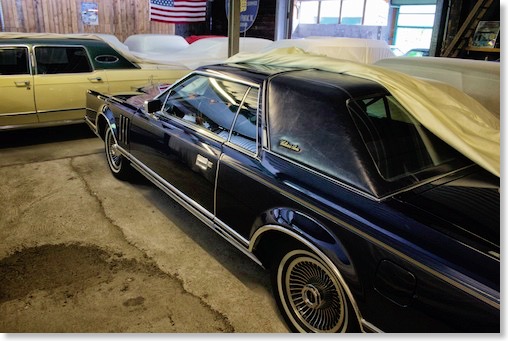 A spectacular super low mileage 1979 Mark V Collectors Edition - only 4.500 Miles!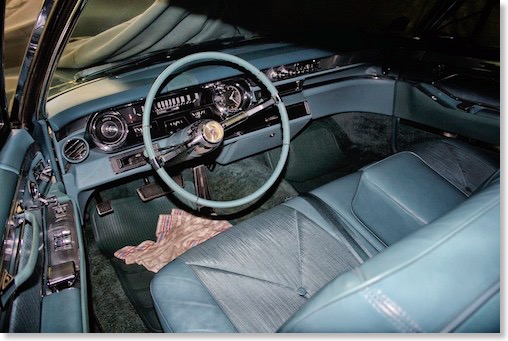 One of the many cars I would have loved taking home was this 1965 Coupe de Ville! Awesome! It looked like new inside and out...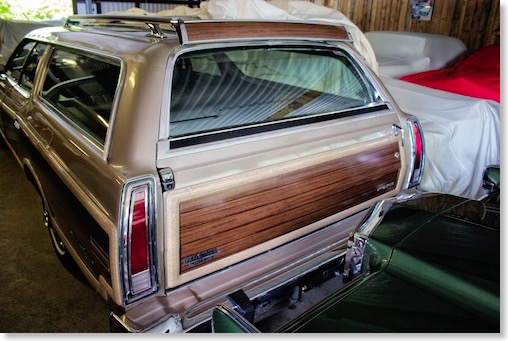 I have a soft spot for old Station Wagons - this 1978 Ford Country Squire just blew me away.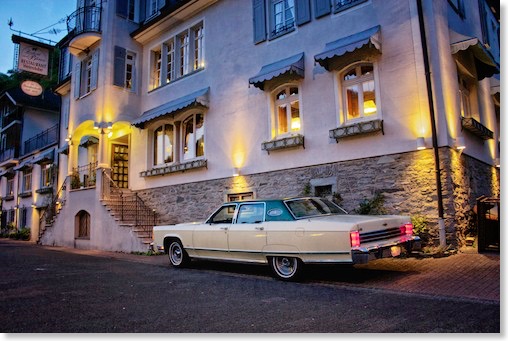 In the evening at the restaurant - Tom Witzel arrived with this awesome 1977 Town Car.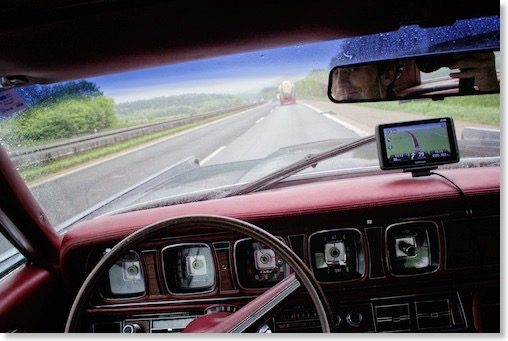 During the almost 400 mile trip home with my Mark III - it drove like a dream! Too bad it was raining... Fuel efficiency was pretty good - 21mpg!
16 | 08 | 11 | 12:07 | Filed in:
Various
The newspaper "Oberösterreichische Nachrichten" brought a short article about my hobby in their "Oberösterreicher des Tages" column (Upper Austrian of the day).
I just wanted to promote the Cadillac BIG Meet and sent them a press release when I got a call and was asked to do an interview with the editor.
The article below is what came out - click on the image for a larger view.
You can also read the online version here.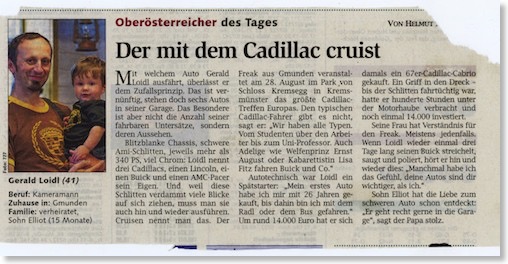 I finally got some shipping details for my Mark III which is still sitting in the harbor of New York waiting for its shipment to Rotterdam in Europe.
It will sail on board of the "Hanjin Palermo" Voyage 008E
Cut off at harbor NY: 24-JUN
Sailing: 28-JUN
ETA in Rotterdam: 14-JUL
So it will be around August before I can see the car for the first time... Its still a long wait.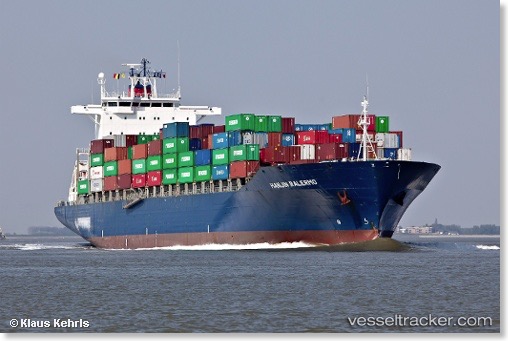 The Mark III will sail across the ocean on this ship - the Hanjin Palermo
The Mark III is now on it's way! The truck came just before noon today to pick it up from Brian who also snapped the following great pictures. The car was loaded and left Farmington Hills, Michigan just before a big thundershower.
Sitting regally atop the trailer, the Mark III begins its journey to Austria, to begin a new chapter in its existence. It will be quite a sight as it travels to the harbor of New Jersey from where it will cross the ocean in a container. I cant thank Brian enough for all the things he did to get the car to perfect condition - I have never meet such a great gentleman-seller before!

I got a nice email from Scott Thrower, who found some of my pictures on Flickr. He wrote:
"Hi, Gerald....I saw your photos on Flickr. I snagged one of the photos of your 67 and made a Photoshop creation of it. Be looking for it."
And here is the picture he sent - my 67 under palm trees, something I have never seen before as those huge palm trees are not existent over here in Austria! What a cool photoshop creation and idea - Thanks Scott!