Today was the day the 1966 Cadillac Coupe deVille finally arrived! It's a completely original super low mileage car in pristine condition. With only 22k miles on the clock and all the mechanical parts in exceptionally good condition, the car absolutely drives like a new car.
Wow - talk about a time-capsule! You will very rarely see a car from the 60s in such original low mileage condition.
It normally takes me a couple of weeks to clean and detail a car to my standards - but this car was taken care of so well - that I´ll be able to clean this handsome car within 2 days...
What makes this car so special is of course its originality and awesome condition with the low mileage,
but it also is a v
ery loaded car with most of the options
that were available back in 1966. One of the coolest option are the power - bucket seats in full black leather with center console.
Also AC, Twilight Sentinel, Automatic dimming, AM-FM radio, Cruise Control, Tilt and Telescope steering - everything is there!
What also makes this car so rare is that it is a slick top
- most Coupes were ordered with vinyl tops in 1966. In my personal opinion it looks so much better and more elegant without the vinyl roof!
There is very little patina on the whole cars and one can hardly believe that this car is 48 years old...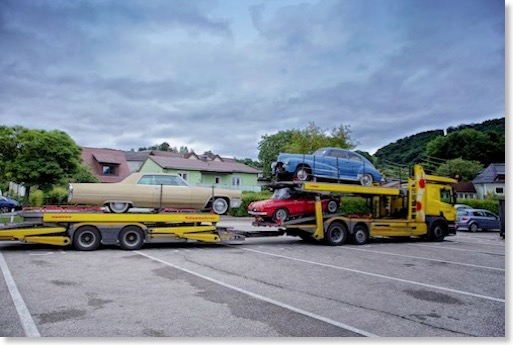 The 66 on the trailer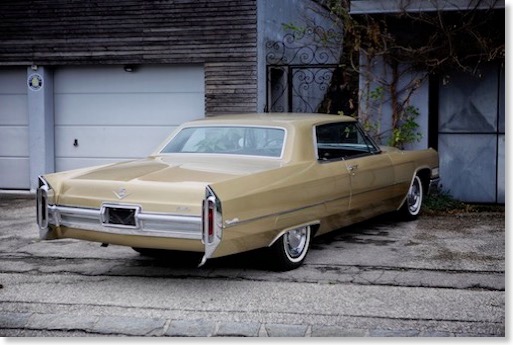 At home in front of the garage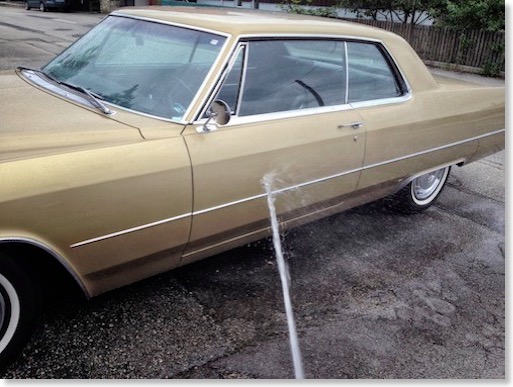 It needed a good shower first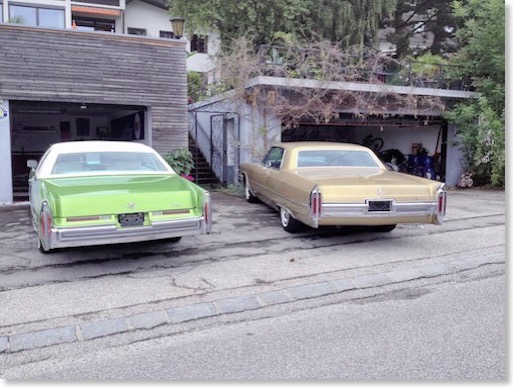 the 74 and the 66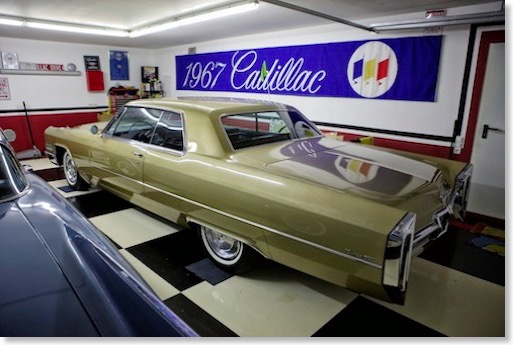 Inside the garage - where it will be brought to my standards now


the 66 and the 58 Eldorado