My 1978 Cadillac Eldorado Biarritz had some problems with both of its CV boots which splattered grease all over the front of the car. The still 100% original rubber boots were not torn, but decided to slip from the outer end and released some of the grease. I could not find a way to re-fasten them properly and the rubber also felt pretty hard after 41 years on the car.
CLICK "READ MORE" underneath the picture to read the entire article.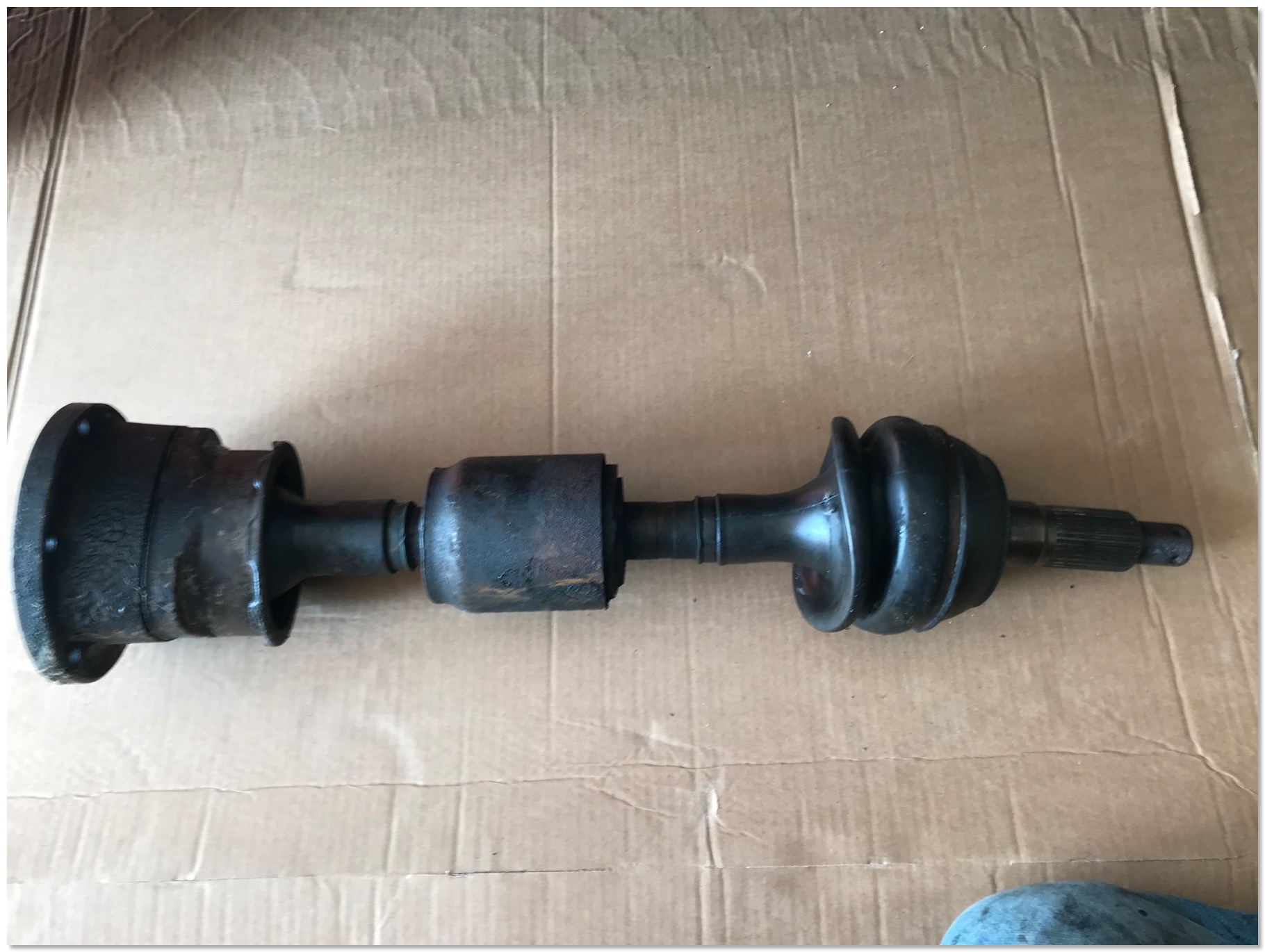 The removed original right front axle including the rubber dampener. I will some time restore it and install new rubber boots and put it back into the car instead of the replacement axles I installed now, just to make it 100% original again.
READ MORE...
This are my two winter projects for the 2018/19 winter:
😞
The Mark III
has
a leaking fuel pump
if it was parked for more than an few days... (It stops leaking after its running for 2 minutes...).

The 1978 Eldorado
needs
both CV boots replaced
( the original ones just came loose but did not rip after only 40 years slinging grease everywhere). The 78 will also need some
minor exhaust work
(welding) and
either the EGR valve needs to be replaced or the accelaration pump
in the carburetor has a problem... it won't get boring in the dead car season… I had hoped that I wouldn't have to spend any…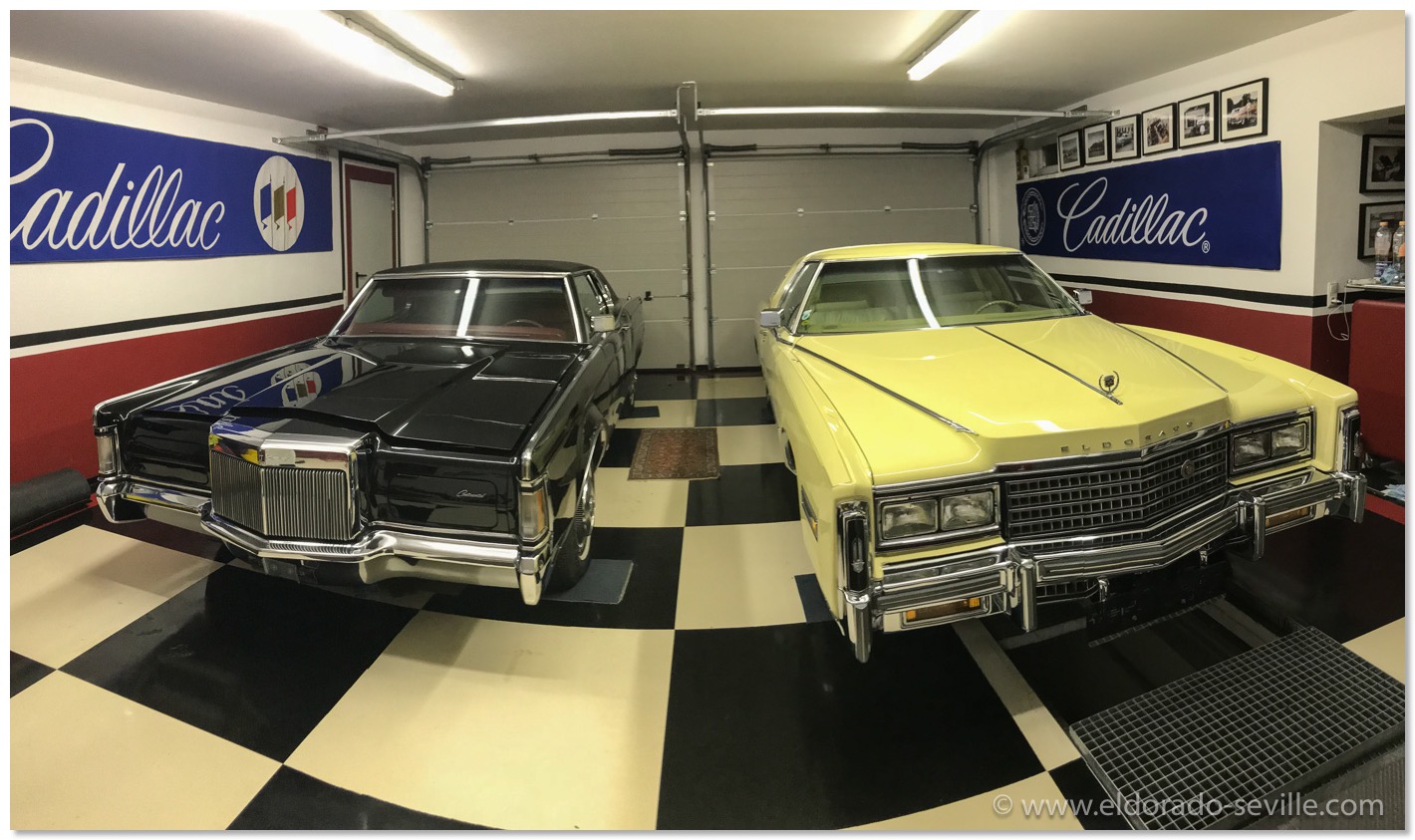 The two "patients" in the shop

READ MORE...