Every car imported into Austria has to pass a very detailed technical inspection before it can get an Austrian license plate. You will also have to change the lighting system to go with our law. T3 headlights are not allowed and H4 lights are required, and you need some amber turn signal lights to pass the inspection. The rest of the car has to be in perfect technical condition as well.
I had to install 4 new shock absorbers, all new brake hoses, 2 upper ball joints and 2 outer tie rod ends before it could pass the inspection.
The car then passed the test without a problem and I´m now having all the paper work in hands to have the car registered here in Austria.
Today I visited the 1967 Cadillac Eldorado at the restoration shop where some crucial work is done to it to get it back on the road. The guys are doing a lot of progress. I snapped a couple of pictures with my cell phone while I was there.
Here are some pictures of what is going on in the shop.
You can also see all the restoration pictures here!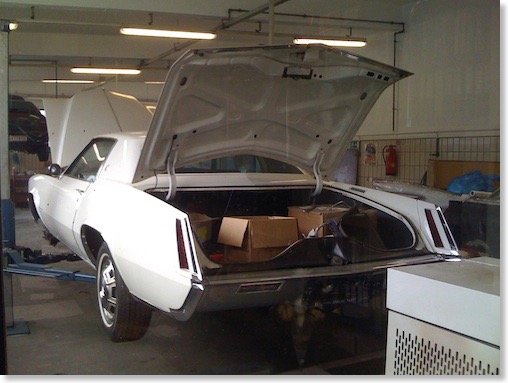 The 1967 Eldorado at the lift - the trunk is full of parts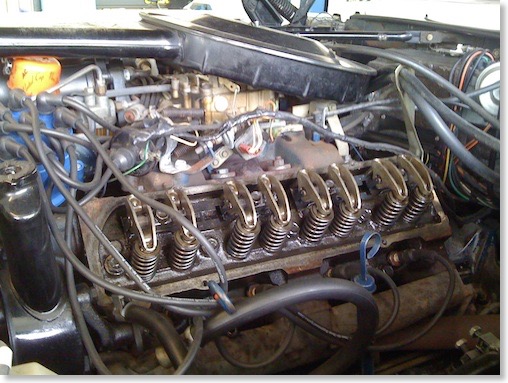 Look how clean the 429 engine looks inside - it only has 27k miles on it - the valve covers will get a repaint and new gaskets will be installed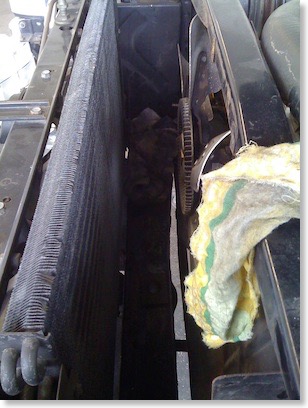 The radiator is out for re-coring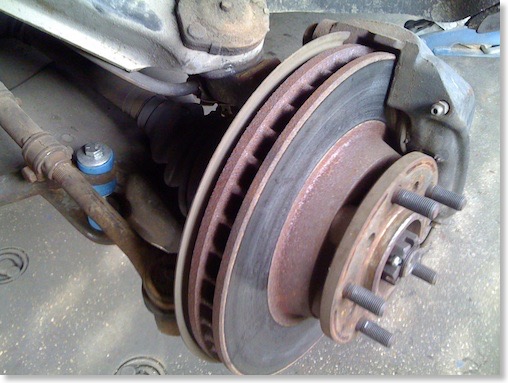 The left front disc brake is sticking a little - it will be completely overhauled as well soon.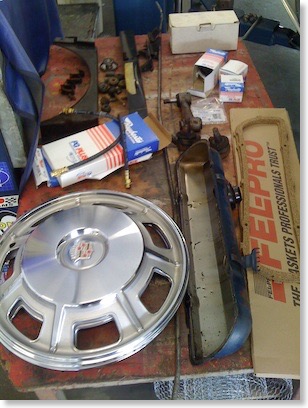 Some of the parts - the old ball joints are out. New brake hoses and brake parts are waiting for installation.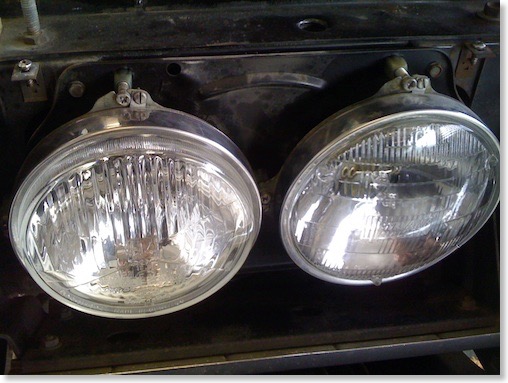 New H4 headlights had to be installed as the original T3 headlights are not street legal in Austria