21 | 04 | 15 | 22:57 | Filed in:
Various
Sepp Weinzetl is very well known in Europe for his incredible Hot Rod creations. His "Haus of Hot Rod" is home to an amazing collection of super rare speed parts, engines, cars and Automobilia. It´s the coolest place in Austria.
He also owns some amazing Cadillacs and now he found a 1935 LaSalle that he literally pulled out of a barn a week ago.
So we had to go there and take a couple of pictures of his newest acquisition.
You can find the resulting 22 images from the shooting in
this gallery.
Thanks Sepp for the cool photo shooting.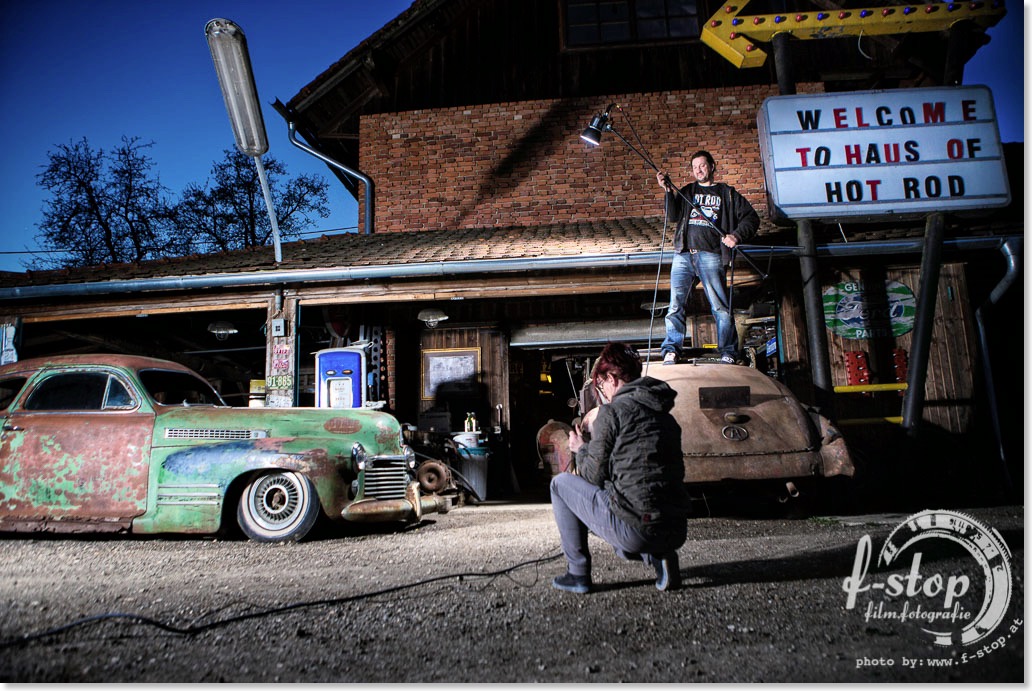 A look behind the scenes of the photo shooting. My wife is the photographer, while Sepp helped with holding the flash light.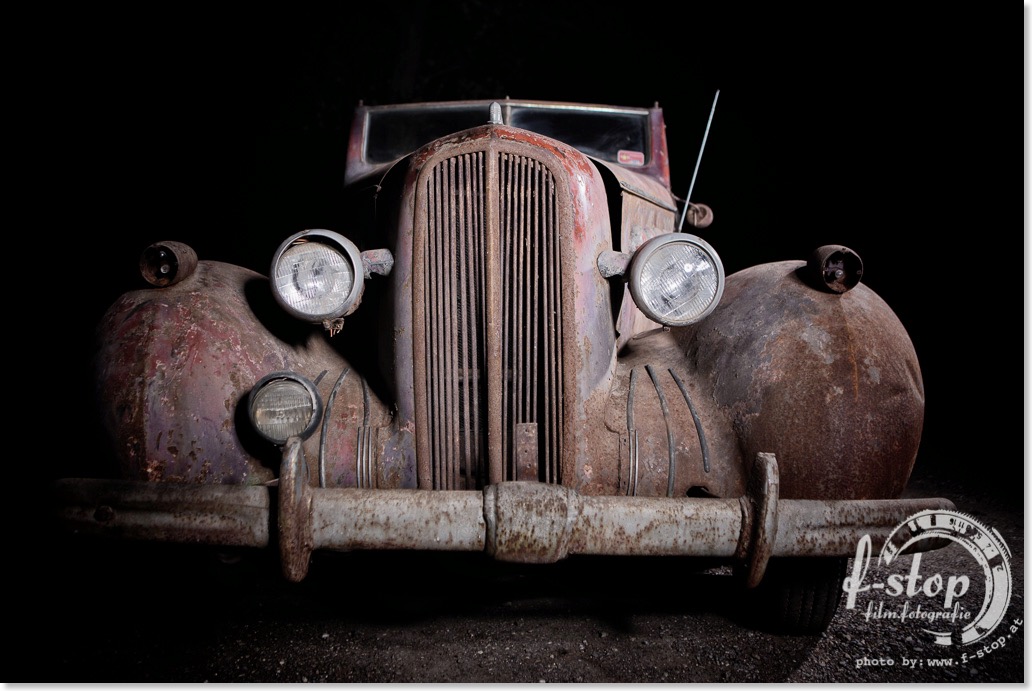 A 1935 LaSalle Convertible which came out of a barn.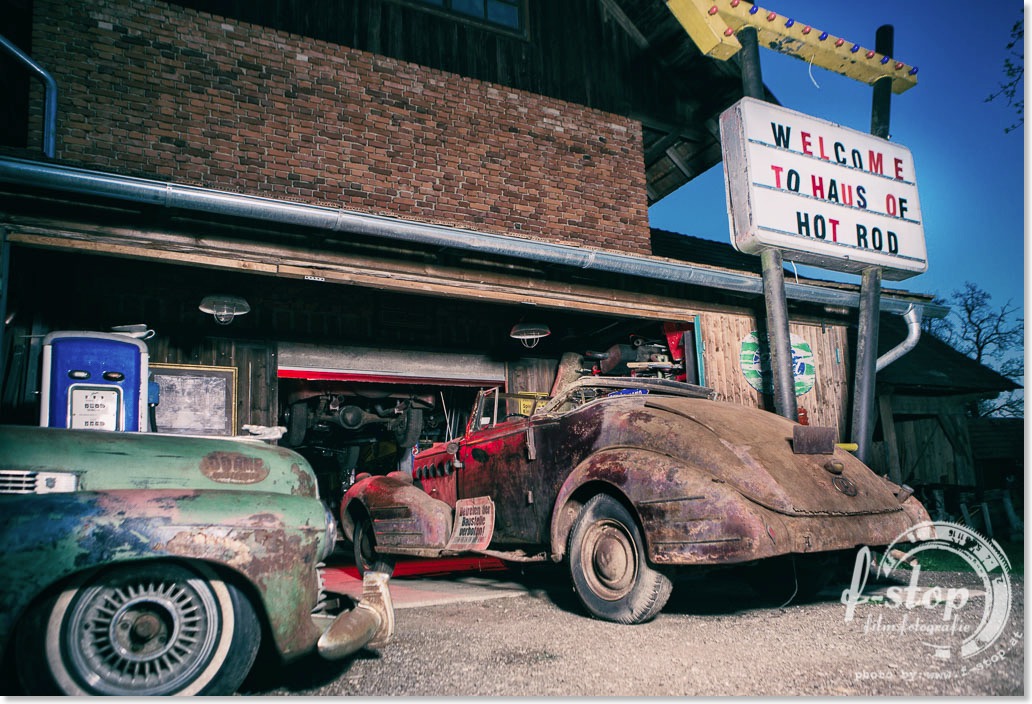 In front of the "Haus of Hot Rod"

12 | 05 | 13 | 16:29 | Filed in:
Various
As my wife is a
professional photographer
and I sometimes work as her assistant, I had the pleasure to do a very special photo shooting with her for her portfolio. We shot our friend Bernds fantastic new Plymouth Hotrod which he had just finished. He also booked 2 attractive PinUp models to spice things up a little bit ;-)
The shooting was done in Bernds shop which is the cleanest shop I have ever seen. His paint work is spectacular.
The pictures came out great - below you can view one of them. The rest can be found on our
professional photographic website
.
Great car and pretty girls!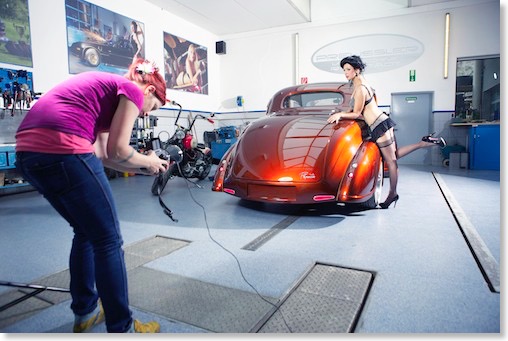 My wife Afra and the model at work with her good old Hasselblad 6x6 medium format camera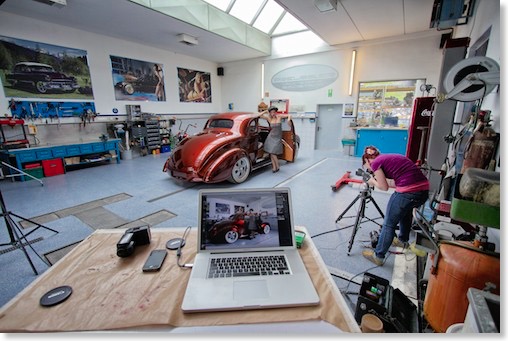 My wife and the model at work.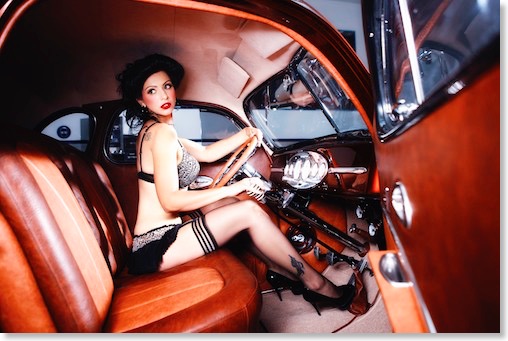 one of the resulting pictures
My wife and I just recently had a photo shooting in my Cadillac garage with the newest Hot Rod creation from the
"
Haus of HotRod"
for a Hot Rod magazine. This is a short look behind the scenes of the shooting. This Hot Rod named
"The Patmobil"
is equipped with a rotary 9 cylinder airplane engine! My wife Afra is a professional photographer and did this shooting for free for our friend Sepp.

Here is a short
making of video
of the shooting. The pictures from the shooting can be found
in this gallery.
Make sure to watch the video in HD!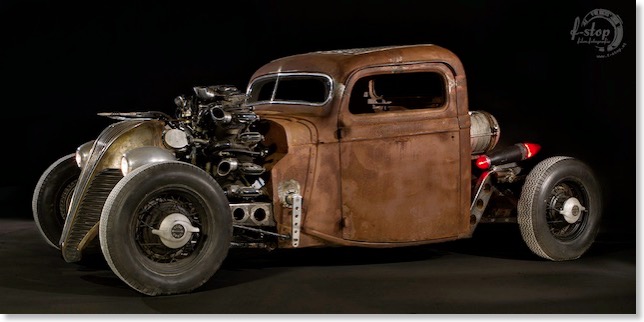 One of the pictures resulting from the shooting