My 1978 Cadillac Eldorado Biarritz had some problems with both of its CV boots which splattered grease all over the front of the car. The still 100% original rubber boots were not torn, but decided to slip from the outer end and released some of the grease. I could not find a way to re-fasten them properly and the rubber also felt pretty hard after 41 years on the car.
CLICK "READ MORE" underneath the picture to read the entire article.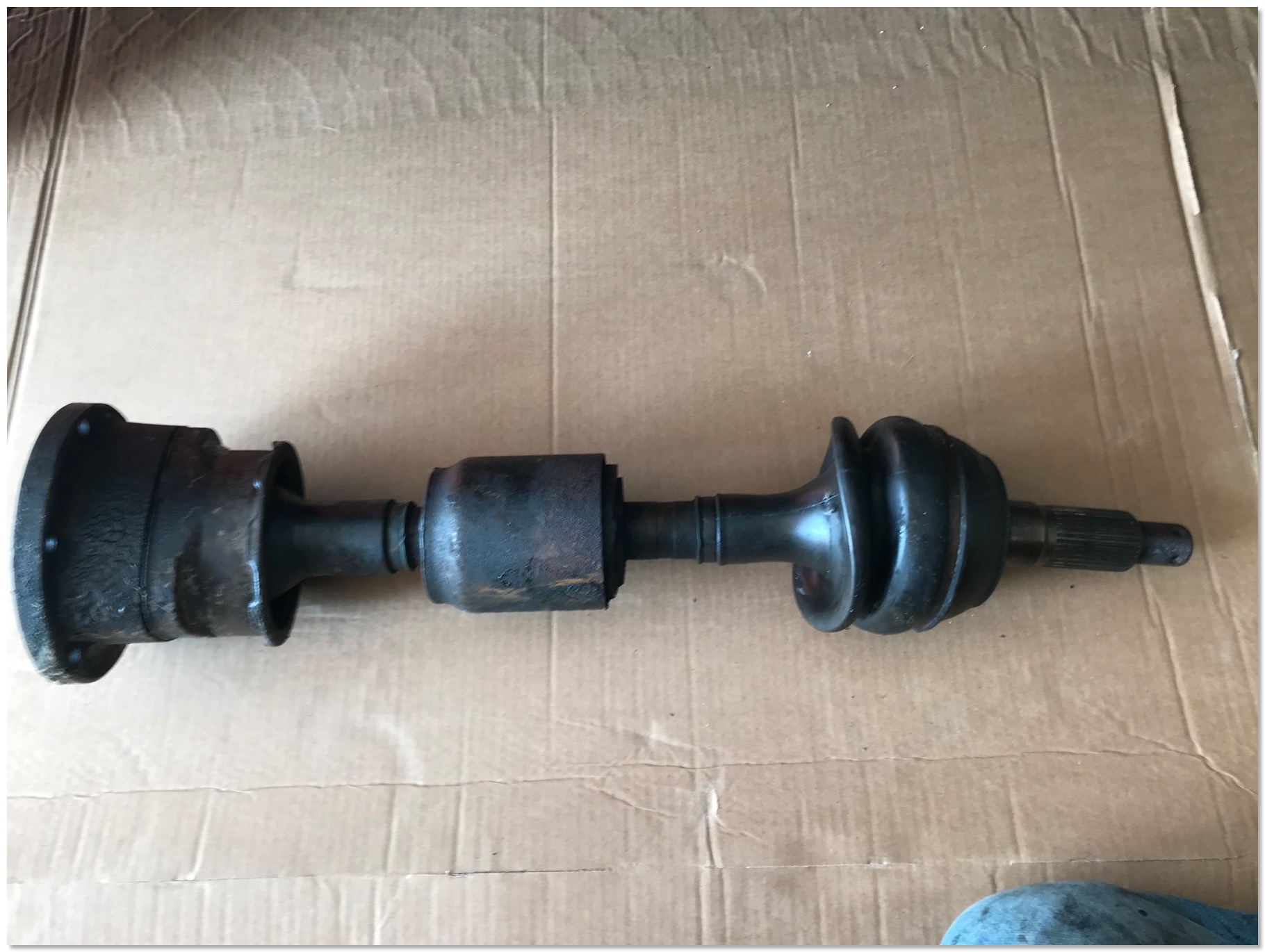 The removed original right front axle including the rubber dampener. I will some time restore it and install new rubber boots and put it back into the car instead of the replacement axles I installed now, just to make it 100% original again.
READ MORE...