***Updated*** The Cadillac BIG Meet had to be postponed to 2021 due to the Covid-19 pandem
ic.
I am a proud member of the Cadillac BIG Meet organisation team.
The Cadillac BIG Meet (CBM) is Europe's BIGGEST Cadillac Meeting
and is held every second year in Kremsmünster in Austria.
It is a spectacular event with a driving tour held on
Saturday August 28th and the meeting on Sunday 29th 2021.
It is open for all Cadillac owners and fans. Cadillacs of all years are welcome.
READ MORE!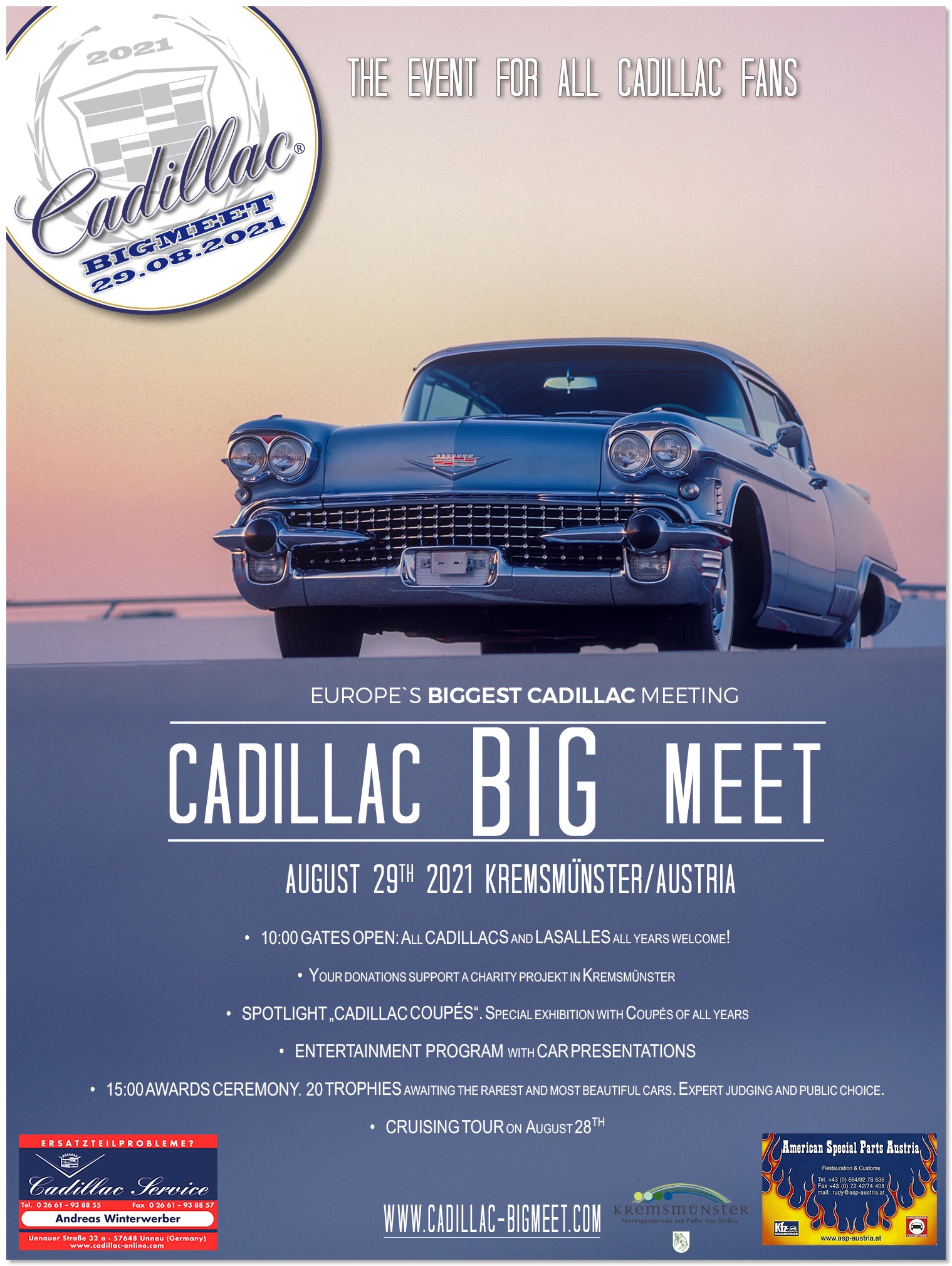 The 2021 promo video for the Cadillac BIG Meet.
READ MORE...
The Cadillac BIG Meet
is Europes biggest Cadillac Meeting. Its held every second year and it draws visitors from all over the world into the old Austrian city of "Kremsmünster".
I am part of the organisation team consisting of a few good friends who all got the Cadillac bug.
The theme this year was the "1967 - 1970 Eldorados" which we featured in a special exhibition at the venue. So it was clear that I would ….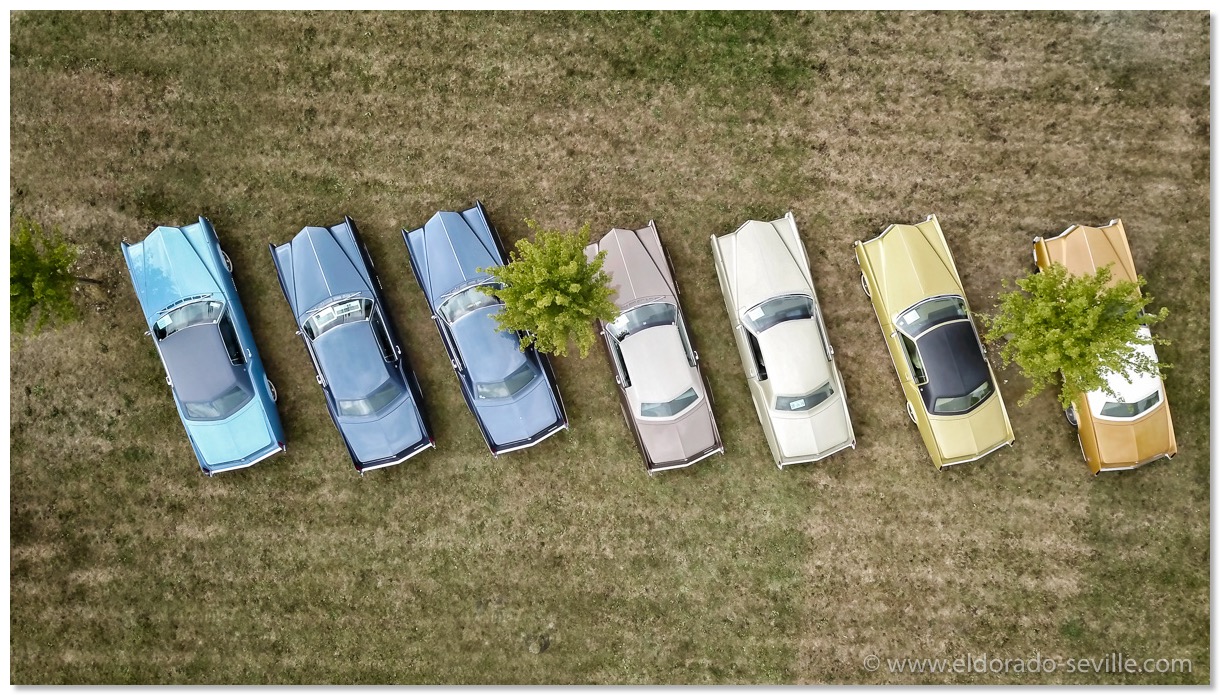 The special exhibition for 2018 was about the 1967 - 1970 Eldorados.

READ MORE...