16 | 05 | 17 | 22:56 | Filed in:
Various
Hildegard Loidl
*August 10th 1929 - † May 15th 2017


My mom unexpectedly, peacefully passed away yesterday evening. I found her this morning. We had a great day with her yesterday when she celebrated my sons 7th birthday with us. Nobody expected that this would be her last day. At age 87 she still drove her car, regularly rode her bicycle and went shopping on her own, although her heart was a little weak.

She did not have an easy life. She lost both of her husbands in work related accidents. I was only 4 years old when my father passed away. She was a fighter and rose me and my sister on her own without any help.

She fully supported my Cadillac passion and liked my cars, and had a good time when I took her for a spin in one of them. She was always interested in what was going on in my garage.

One Cadillac related story with her was especially funny:
In 2015 - after her 85th birthday - there was a big helicopter event in our town. Mom decided that she wanted to go for a helicopter round trip and I reserved a flight for her. She wanted to go there in style, so we took the 78 Eldorado and I drove her through the huge crowd of people directly up to the helicopter landing area. She had great fun that all the people were gazing at us. She then got out of the car and directly boarded the helicopter for her flight. 10 minutes later she returned from her flight and got back into the Cadillac. People could not stop staring at her ;-)
We had a good laugh - everybody must have thought we were millionaires ;-)
Thats the kind of fun she liked :-)

I miss her very much! Love you mom!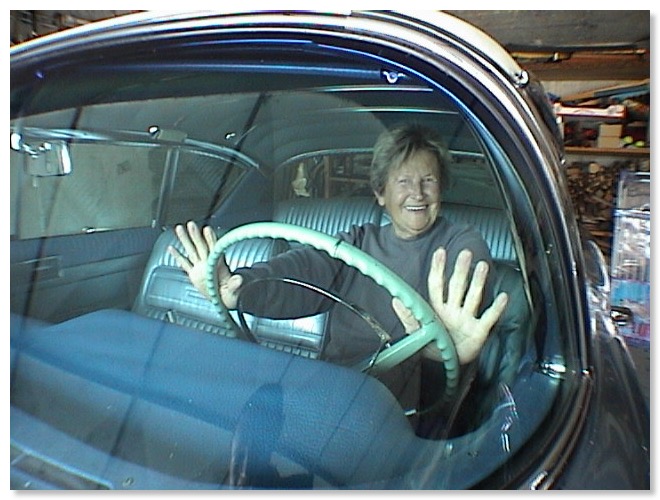 Mom in my 58 Eldorado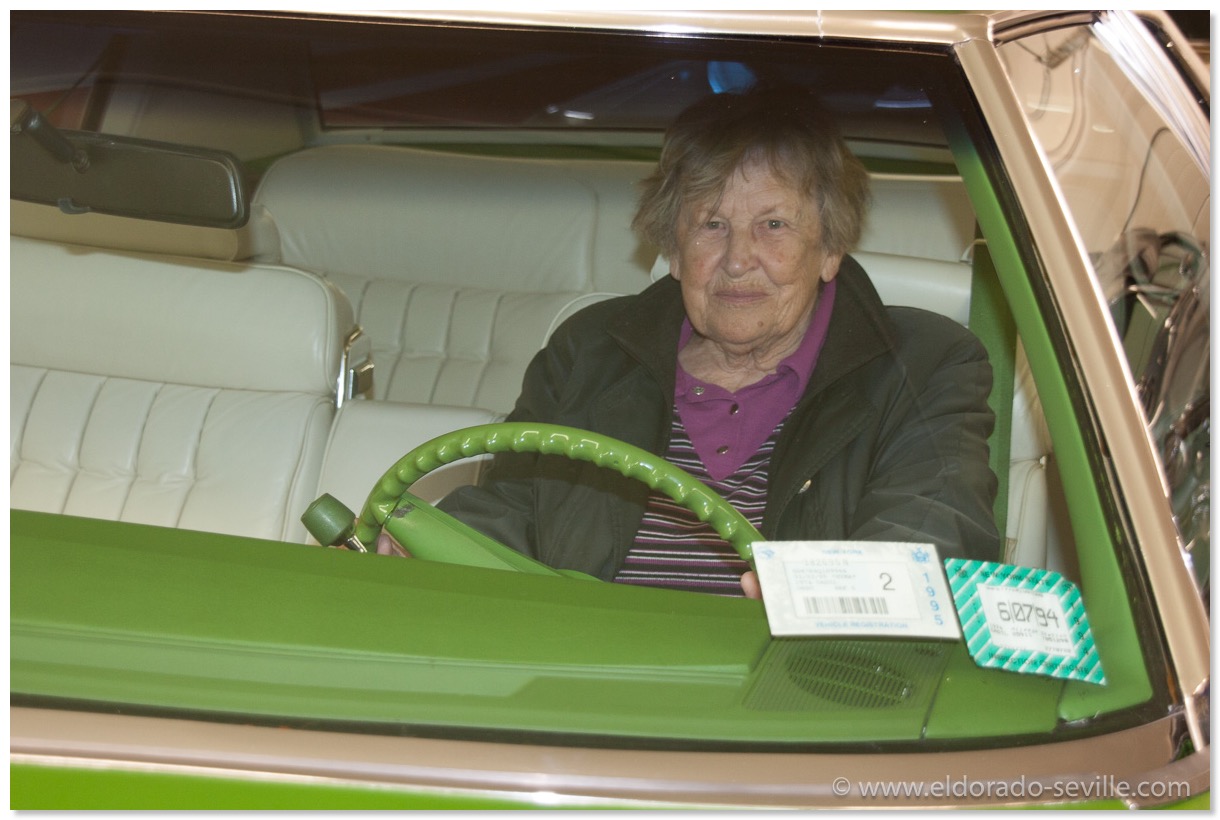 Mom in my 74. She liked this car very much!