22 | 09 | 19 | 20:59 | Filed in:
Various
What
I enjoy most in the old car hobby is meeting other aficionados from all over the world.
This time Joe came all the way from Texas for a short visit to my garage and my cars. We only knew each other from the Internet and Facebook and finally had a chance to meet in real life.
I took him and his traveling partner for a spin in my 67 Eldorado and my 67 Deville.
Joe was so kind to personally deliver some brake parts I needed
which he got from
Honest John´s Cadillac Corner
.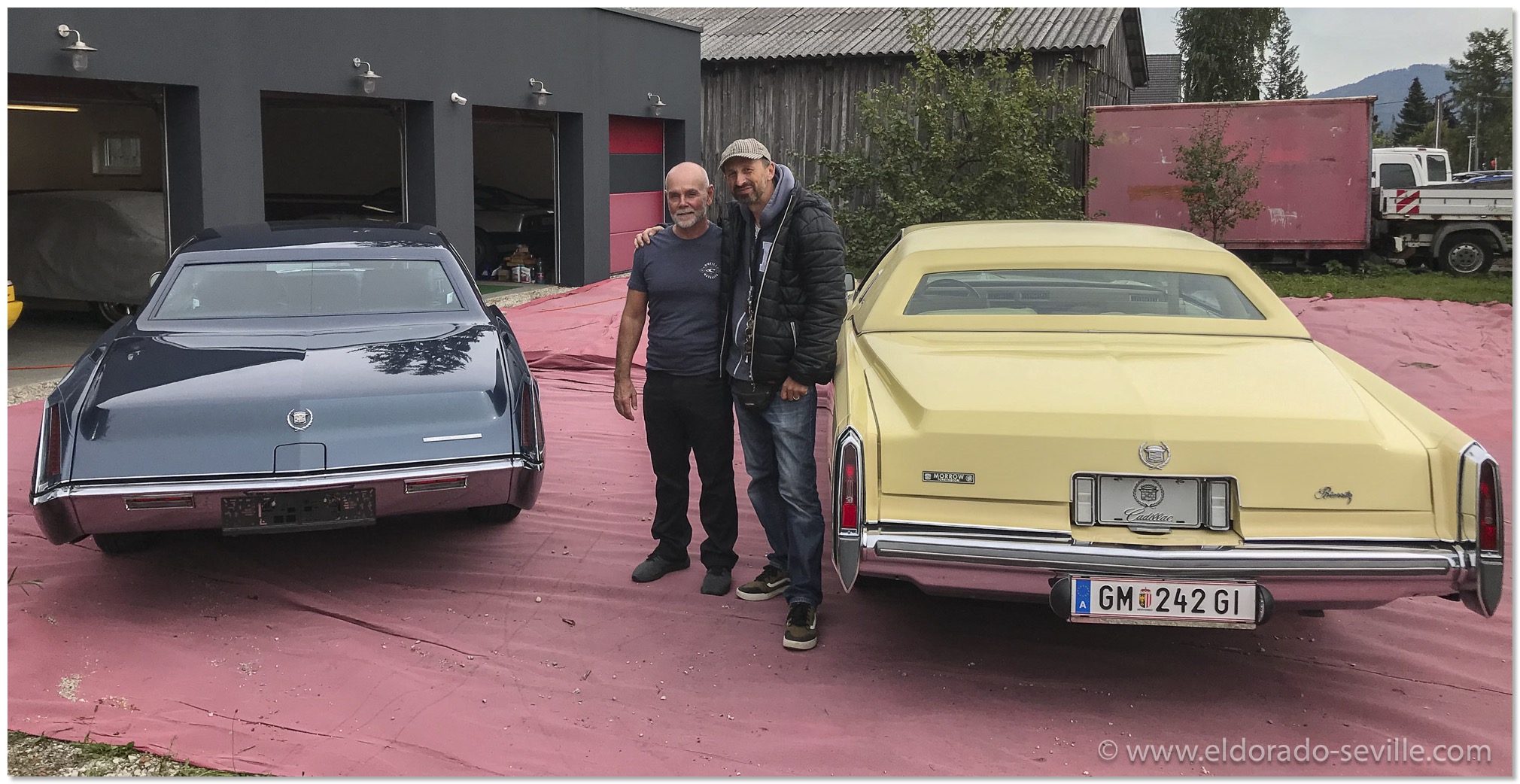 Joe and I in front of my big Garage