The front center bumpers on my 74 CDV did not look good enough for my taste as they had some deeper scratches, dents and the one on the drivers side was slightly bent. I got some really good used replacement bumpers from my favorite used part source once again.
Arizona Vintage Parts
sent me some really nice bumpers.
To remove and to install them you only have to remove two nuts at each bumper. You can reach the one on top from the top of the grille. To get to the other one you have to remove the center splash guard in front of the radiator. You only have to loosen two clips and put the rubber away to get access to the two remaining nuts.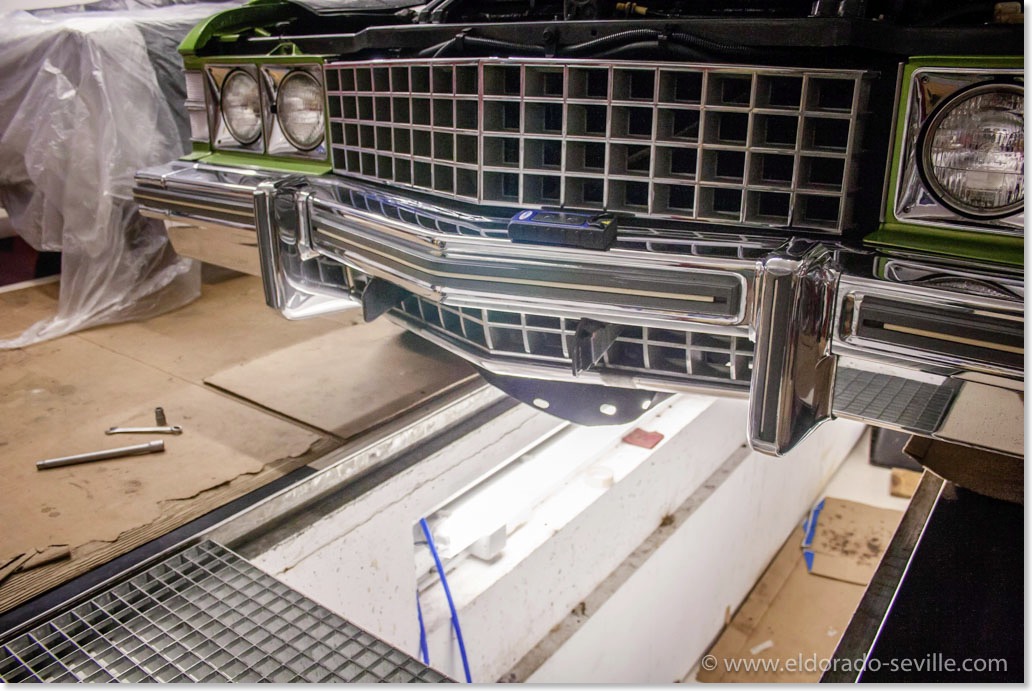 Here I have already removed the original center bumper ends.


I cleaned the rusty hardware before I put it back together.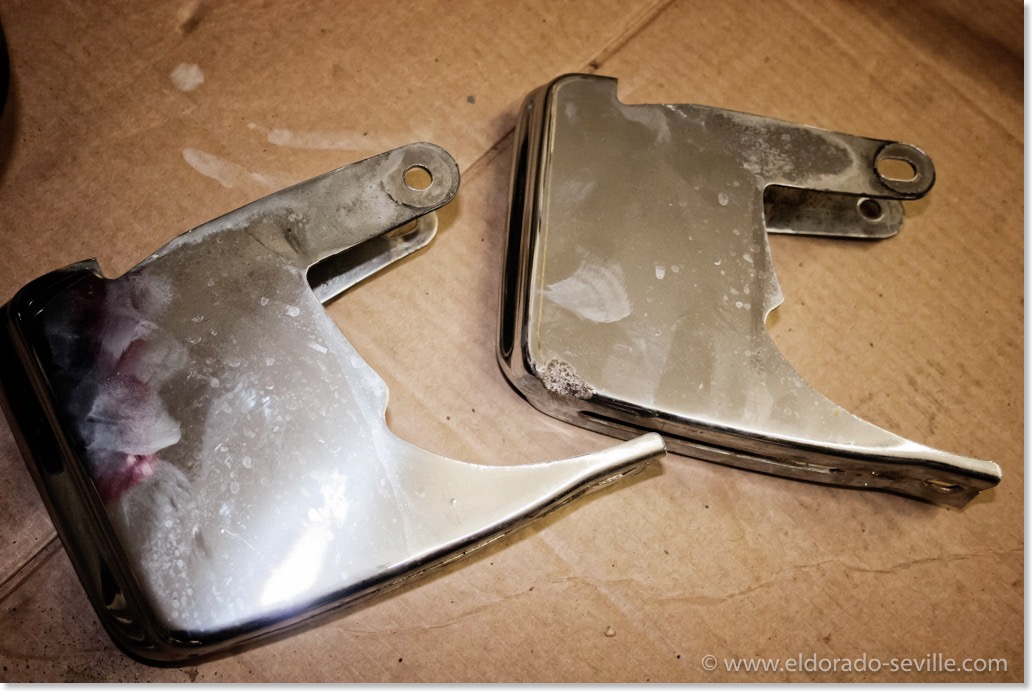 The old bumpers removed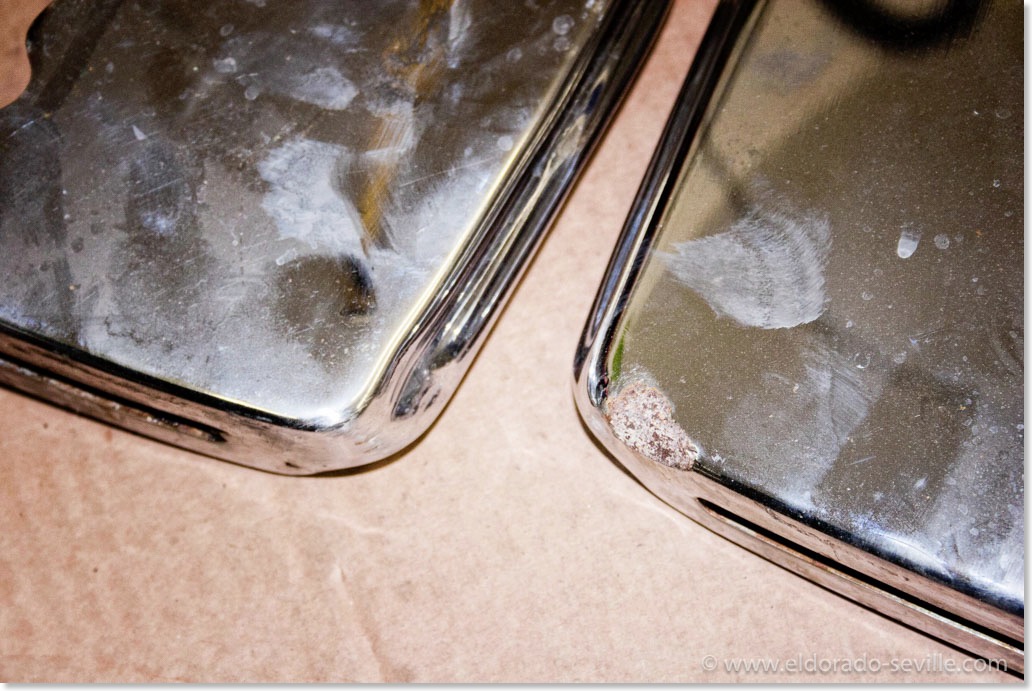 One of the bumpers had deep scratches and the other one was bent and had some dents.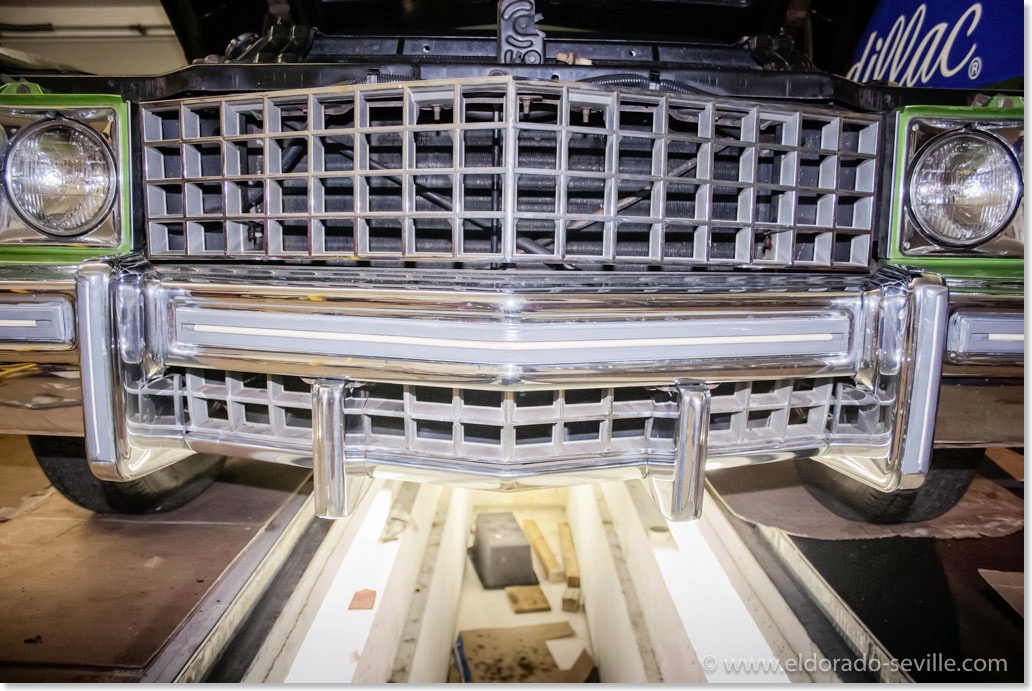 The "new" bumpers in place.