I am a proud member of the Cadillac BIG Meet organisation team.
The Cadillac BIG Meet (CBM) is Europe's BIGGEST Cadillac Meeting
and is held every second year in Kremsmünster in Austria.
It is a spectacular event with a driving tour held on
Saturday August 22nd and the meeting on Sunday 23rd.
It is open for all Cadillac owners and fans. Cadillacs of all years are welcome.
READ MORE!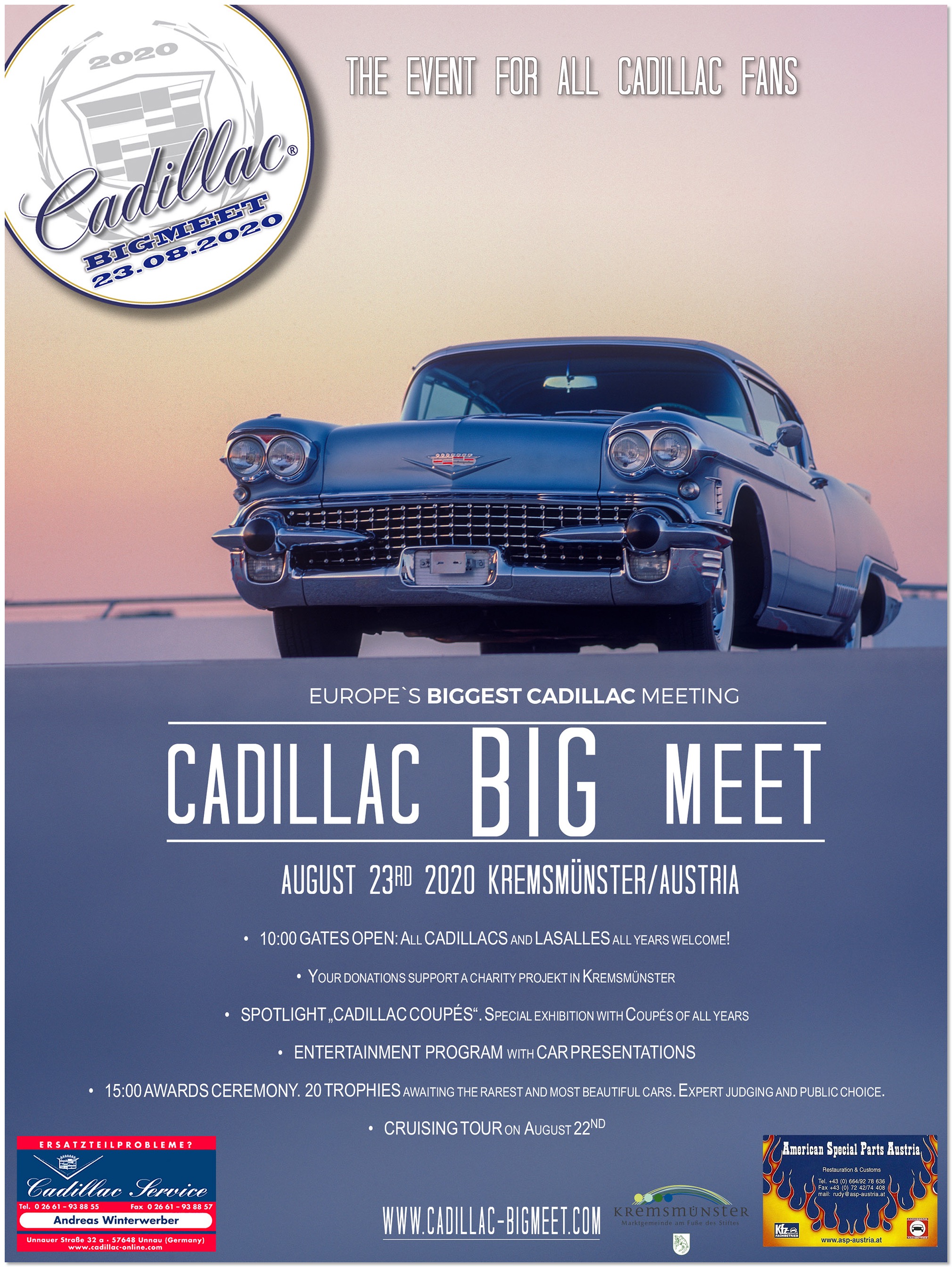 The 2020 promo video for the Cadillac BIG Meet.
READ MORE...