LONG POST AHEAD!
Whenever you restore a car you can learn a lot about it. The
ongoing restoration of my 67 Eldorado
is taking a little break now, and here is a summary of things we have learned so far during the restoration process:
There seems to be a design and/or a problem at the front windshield which causes rotten floors and rust in the A- pilar:
Although my car is a low mileage car (28k miles) with no other real rust issues,
the front floor of my car had to be replaced
as we found out when the carpet was removed. I have heard some
similar stories from fellow Eldorado owners
who had the same problem with their cars. Some of them owned very low mileage texas cars and had rotten floors and/or
rust in the A-pillar
.
The water seems to enter at the A-pillar and often causes rust through holes there. It can then seep into the car, where it ends on the front floor
, from where it cant evaporate due to the rubber insulation used underneath the carpet. When the windshield on my car was re-installed, we made sure that it seals perfectly and we used some modern material to make sure there wont be any future issues. The
front floor on my car had to be replaced
as you can see on the pictures
of my restoration gallery
.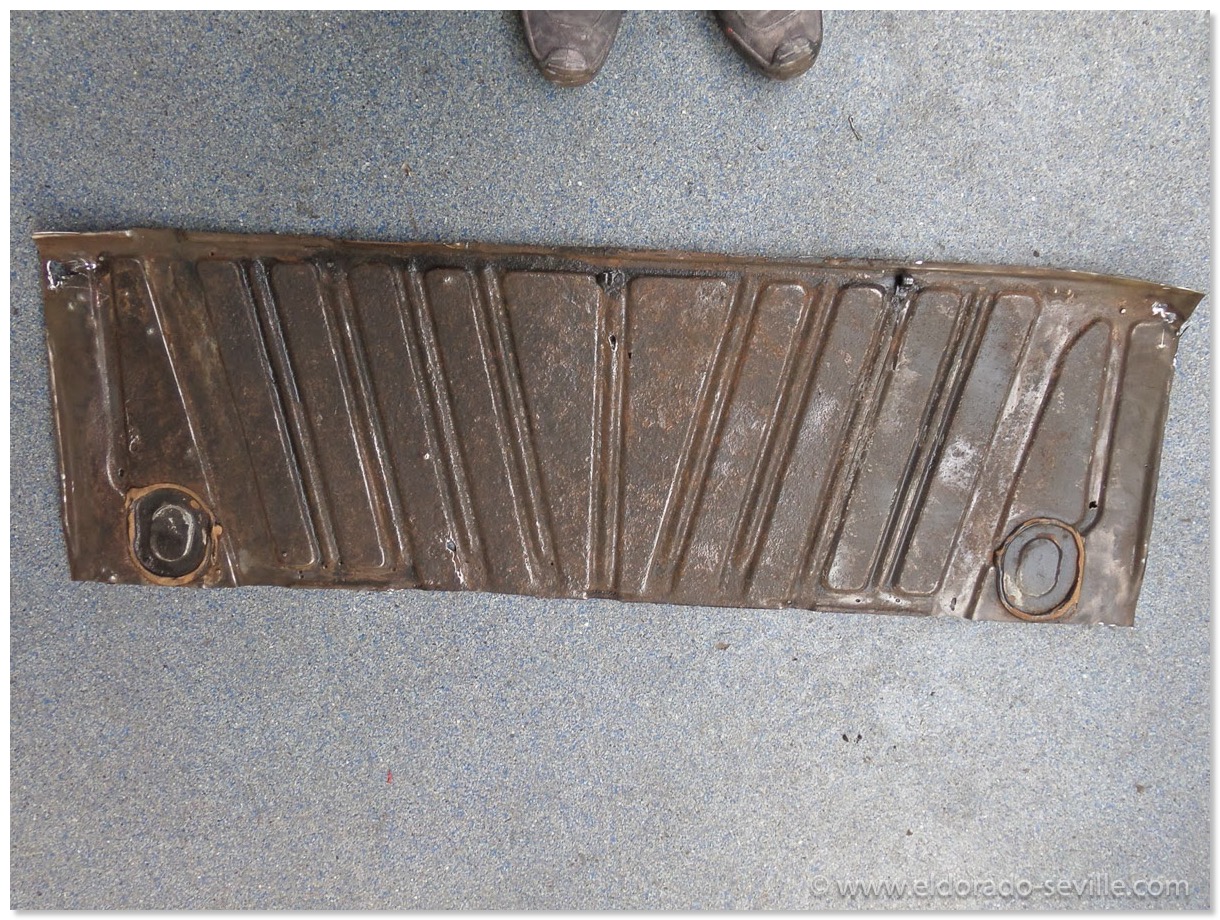 The cut out front floor.

READ MORE...