21 | 04 | 15 | 22:57 | Filed in:
Various
Sepp Weinzetl is very well known in Europe for his incredible Hot Rod creations. His "Haus of Hot Rod" is home to an amazing collection of super rare speed parts, engines, cars and Automobilia. It´s the coolest place in Austria.
He also owns some amazing Cadillacs and now he found a 1935 LaSalle that he literally pulled out of a barn a week ago.
So we had to go there and take a couple of pictures of his newest acquisition.
You can find the resulting 22 images from the shooting in
this gallery.
Thanks Sepp for the cool photo shooting.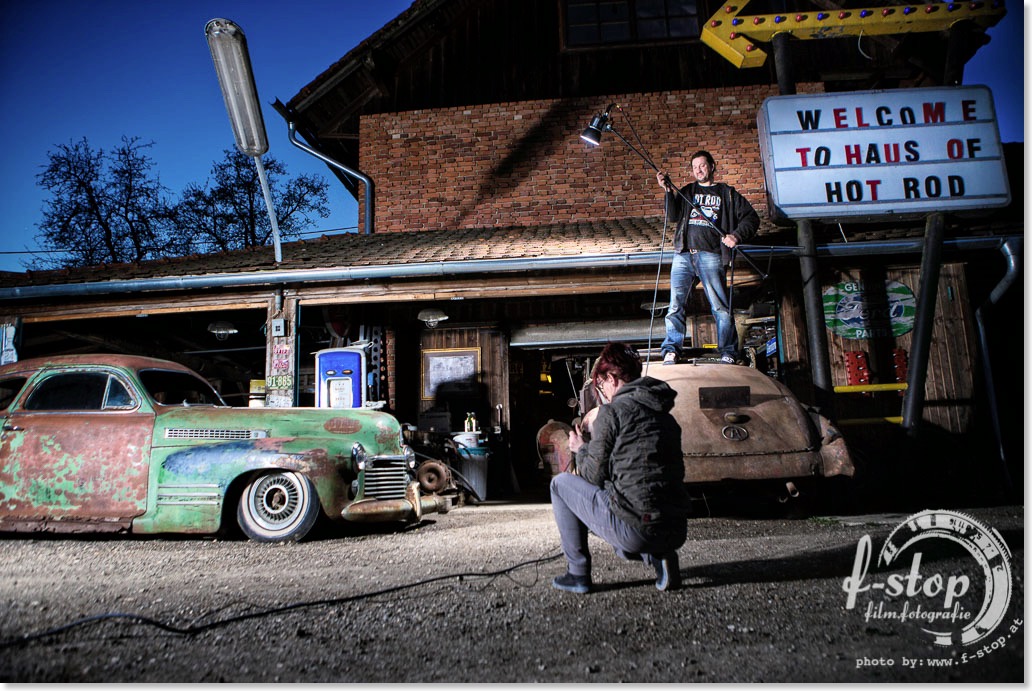 A look behind the scenes of the photo shooting. My wife is the photographer, while Sepp helped with holding the flash light.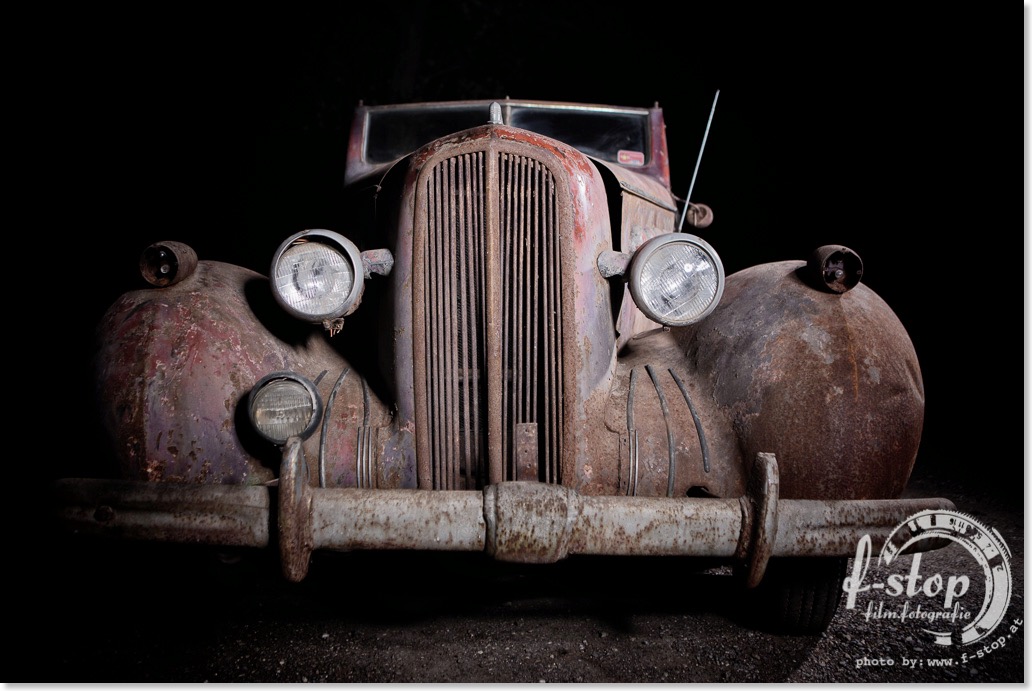 A 1935 LaSalle Convertible which came out of a barn.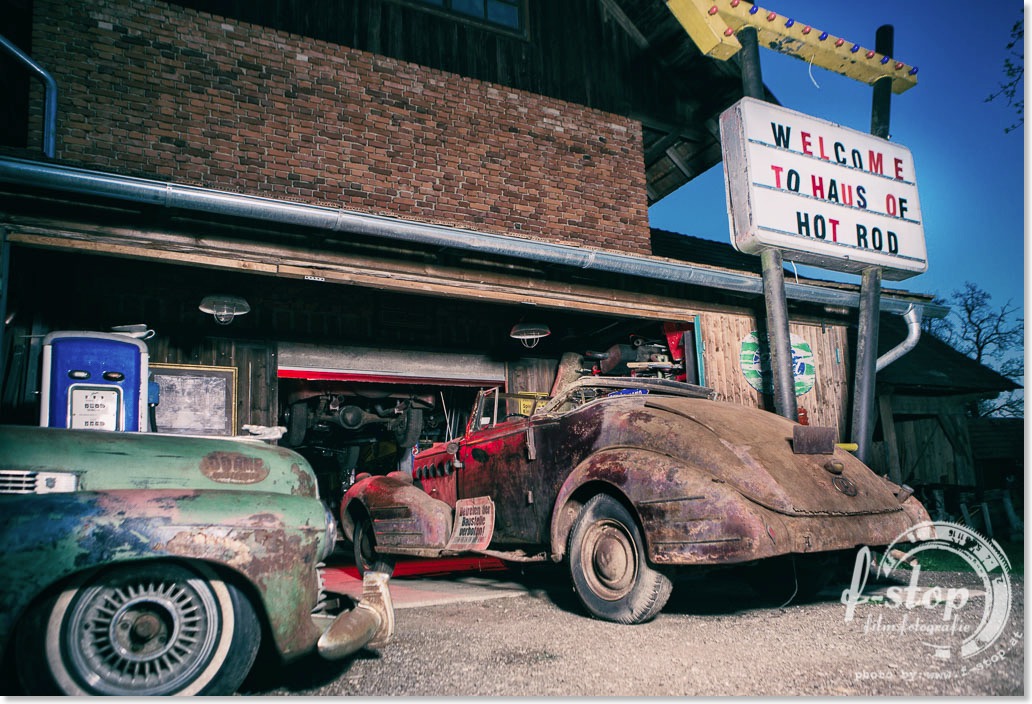 In front of the "Haus of Hot Rod"

25 | 06 | 13 | 21:30 | Filed in:
Various
My wife Afra and I were asked to do a photo shooting with a very special car for a friend. It's a 1932 LaSalle which was converted into a tow truck sometimes in the 1950s and used as a race track tow truck.
Of course we loved this shoot very much and took some very nice pictures of the car and the owner. The owner will start to restore the car back to its original condition as a roadster in the near future.
The owner was so kind to let me drive his car. It was a completely new experience for me to drive such a prewar car. Great!
Some of the resulting images can be found here.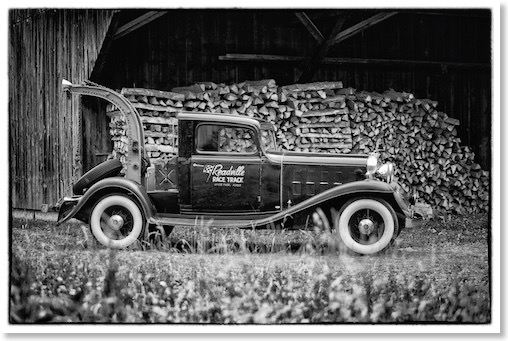 The very rare 1932 LaSalle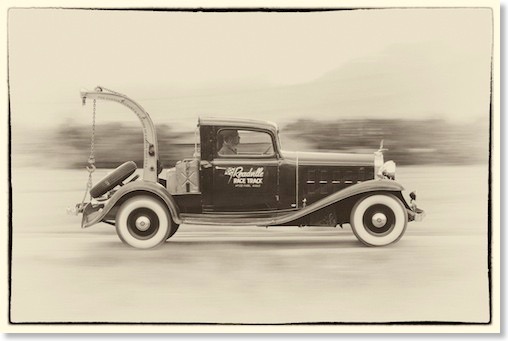 It´s still a very agile car despite its age.