Dornbirn Car Show - Picture Gallery
The US-CAR-SHOW in Dornbirn is held every second year and is Austrias finest car show.
I always exhibited one of my Cadillacs at the indoor show in the past years, but this year I decided to take the Roadmaster for the trip and just take part as a regular visitor.
We met with some friends and drove there in a 7 car convoy. It took us a 7 hours to get there as we also stopped at a very cool diner along the route.
The show itself is a class of its own. You can find hundreds of Hotrods, Classics and Muscle Cars there which you do not see at any other shows in Austria. We really had a great time there and are looking forward to the next edition of the show in 2011.
You can find a huge selection of pictures of this trip
in the image gallery
. Most pictures were taken by my wife Afra as I did the filming part this time. The black and white one were shot on real "old fashioned" analog film with a medium format camera. Afra also shot two roll of slides which were scanned after development.
Enjoy!
A very cool High Definition film will follow in a couple of weeks. So stay tuned.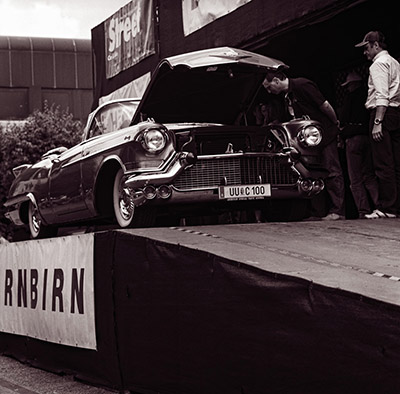 a great 1957 Cadillac Eldorado Biarritz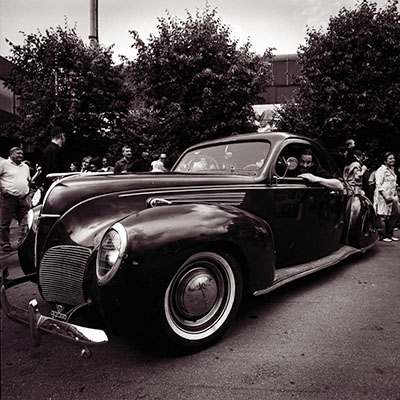 Sepps Lincoln Zephyr - Aweseome and rare car. Click on the images to go to the gallery for more images like this.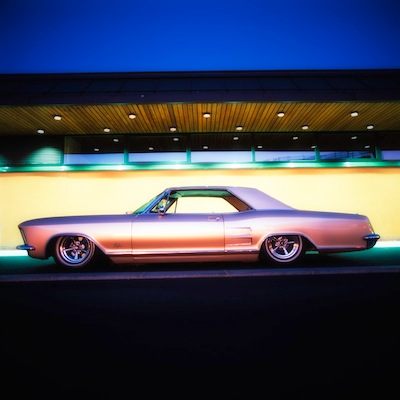 Alex´s 1963 Riviera shot during the night cruising on Saturday