Front wheel bearings replacement on my 1967 Cadillac DeVille
When my 67 Deville had to pass its annual technical inspection last fall the inspector complained that one of the front wheel bearings made a little humming noise. The car passed nevertheless, but he asked me to replace the bearings before the next inspection.
As we had the first really warm and sunny days this weekend, I took the car out of storage and put it into my old garage to do the work. It's a pretty easy job on the 1967 Deville - you do not even need any special tools or presses.
I got a set of inner and outer wheel bearings for both front axles from Rockauto.com - I got a set made by "Moog" as I have heard good things about their quality.
You just have to remove the tires, remove the pin at the axle, remove the big nut and pull off the brake drum. The outer bearings can just be pulled out - the inner bearings have to be tapped out with a long screwdriver, as they are held in place by a dust cap. A very slight tap is all it needs to get it out. I cleaned everything and put the greased new wheel bearings in and put everything back together. I also readjusted the front brakes and also found that one of the new brake hoses was a little loose and loosing a little brake fluid, so I tightened it.
As I had the front wheel tires off the car - I also cleaned the entire front suspension and detailed it. Everything is squeaky clean now again. No more noise is coming from the wheel bearings now…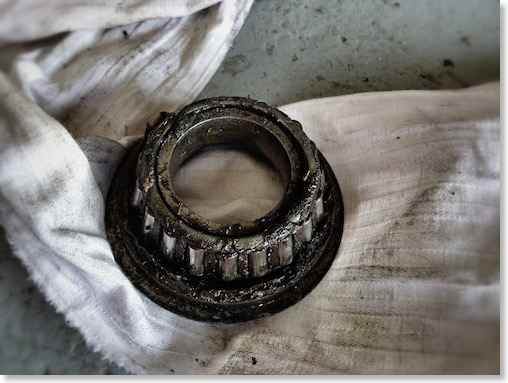 The old inner wheel bearing is out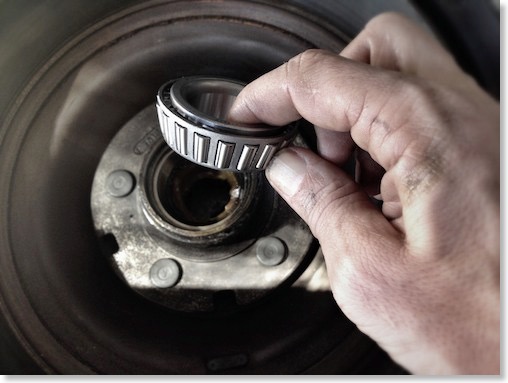 The new inner bearing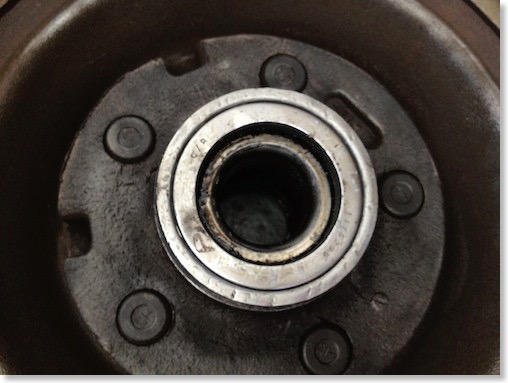 There is a dust cap which you have to tap out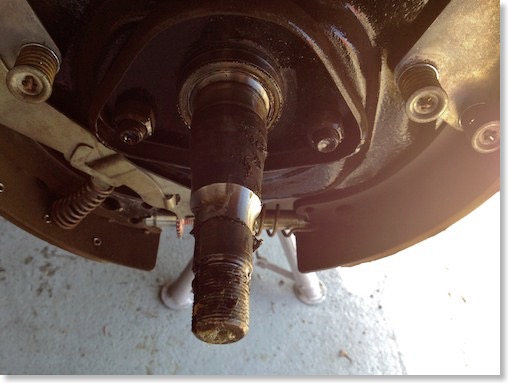 the front axle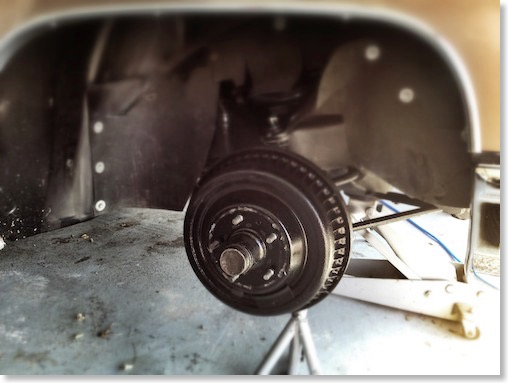 Back together - before detailing the wheel housing and front suspension