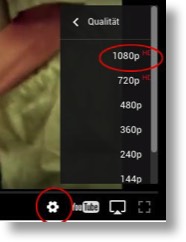 MY CADILLAC AND OTHER CAR VIDEOS
On this page you can see some videos my wife and I shot about our cars, our friends and their cars and events we attended. Lots of Cadillacs and other nice stuff can be seen in these films. Have fun - they are worth watching.
I have uploaded some videos to Youtube and due to copyright reasons some videos are not available in certain countries like Germany
. Other videos are blocked on mobile devices by Youtube as well and can only be played on the Youtube website. Sorry for that - I am working on a solution.
Make sure to watch the videos in HD quality - You will have to set it manually for every video by clicking on the quality setting button!